Hoodrich Pablo Juan Returns With 'Rich Hood'
Featuring Lil Yachty, Yung Mal and more.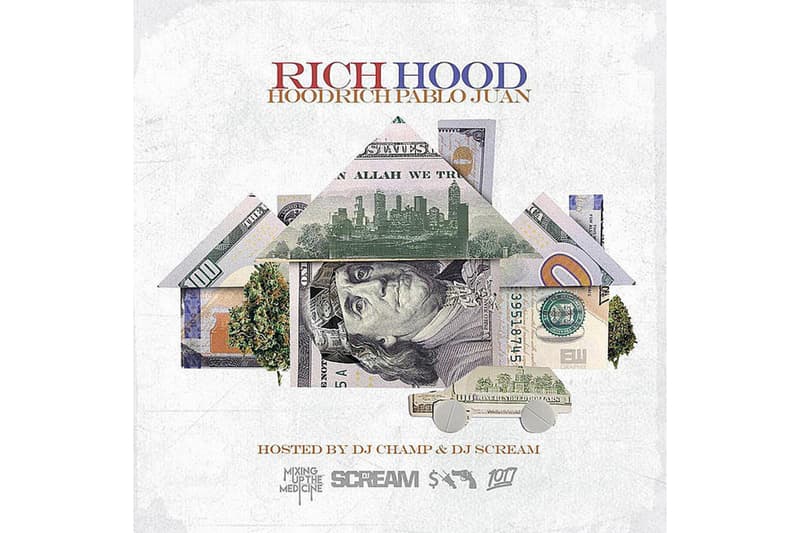 Hoodrich Pablo Juan is back with his new mixtape Rich Hood, three months after dropping his Designer Drugz 3 album. The new 14-track tape features guest appearances from Lil Yachty, Lil Baby, Yung Mal, Lil Jay Brown, Key Glock, Hoodrich Hect, Lil Marlo and more. Rich Hood features the single "Chanel Swag," you can peep the video for that song now.
Back in August, Gucci Mane announced that he signed Hoodrich — along with Lil Wop — to 1017 Eskimos. Bump Hoodrich Pablo Juan's Rich Hood mixtape below.
Rich Hood Tracklist:
1. "Walk Thru"
2. "Paid In Full" Feat. Gunna & Hoodrich Hect
3. "Street Punk" Feat. Lil Yachty
4. "Faygo Creame" Feat. Lil Duke
5. "Racks On Des Diamonds" Feat. Lil Baby
6. "1017 Ways" Feat. Yung Mal & Lil Jay Brown
7. "Money On Fleek"
8. "Ball Like a Bitch" Feat. Key Glock
9. "Flawless"
10. "The 9+ Z6NE" Feat. Lil Marlo
11. "18K"
12. "Menace To Society"
13. "Southside 808Mafia Freestyle"
14. "Homisquad"