An Insane 'Game of Thrones' Ice Hotel Exists
"Winter is here."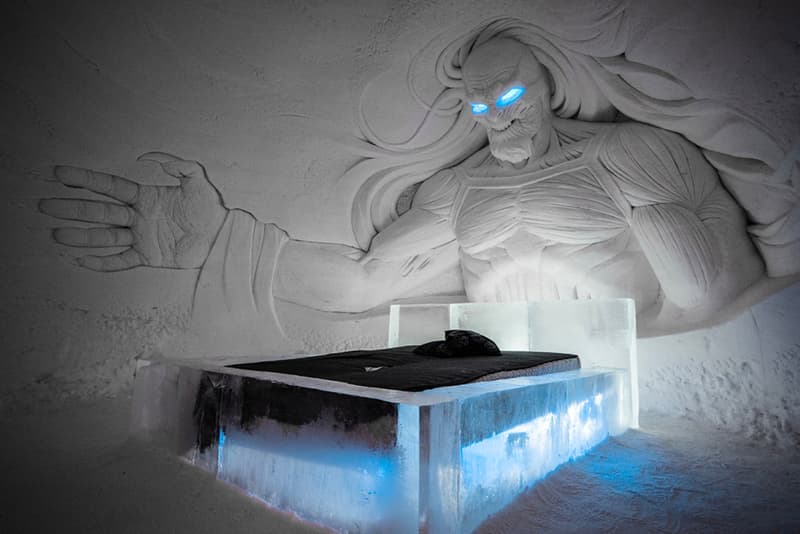 1 of 3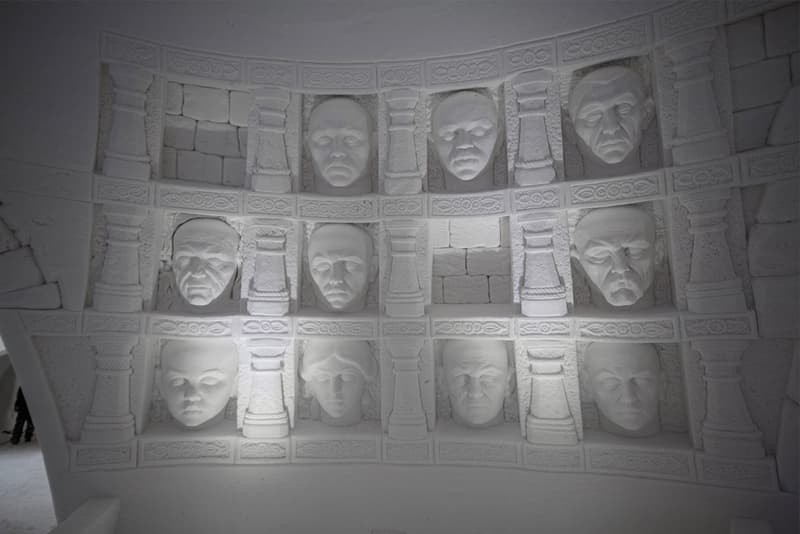 2 of 3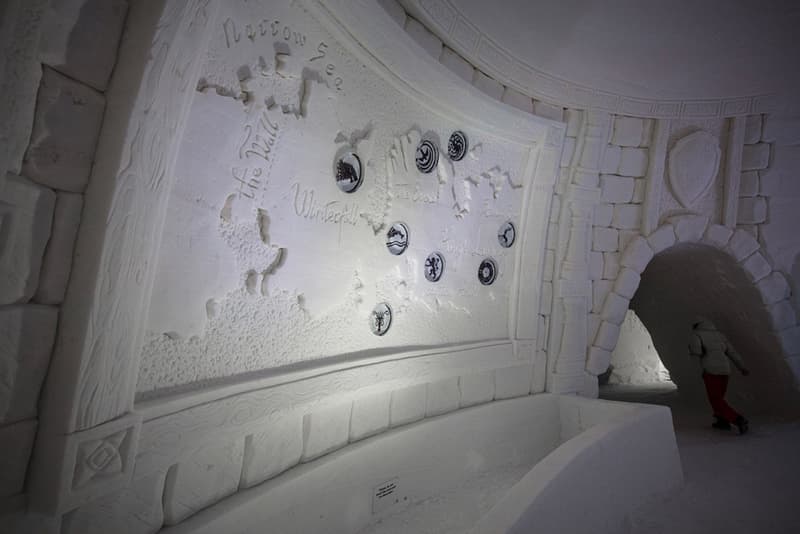 3 of 3
Fans of HBO's hit drama Game of Thrones can start planning their vacation to Finland as a new ice hotel based on the hit fantasy has just opened there. Situated in the Lapland Hotels SnowVillage in Western Finland, the ice hotel — constructed in conjunction with HBO Nordic — has been transformed into an icy labyrinth dedicated to the favorite fantasy.
Spanning over 20,000 metres and crafted from a staggering 20 million kilos of snow and 350,000 kilos of natural ice, themes and characters from the popular series can be found throughout, like an enormous carving of a White Walker to a dragon-shaped ice slide. A replica of the Iron Throne and a reconstruction of the Braavosi Hall of Faces also exists.
The rooms are kept at a cool minus five degrees celsius with approximately 30 ice rooms available. The hotel also offers up a variety of activities such as husky or reindeer-sledding, snowmobiling, cross-country skiing and ice sculpting classes. For those interested this Game of Thrones ice hotel will only be open until April 8 with entry tickets costing $18 USD and rooms starting at $264 USD. Head over to Lapland Hotels SnowVillage's website for more details.
Game of Thrones will return in 2019, as officially announced by HBO last week.