Vivienne Westwood Debuts War-Themed Fall/Winter 2018 Digital Presentation
"Don't get killed."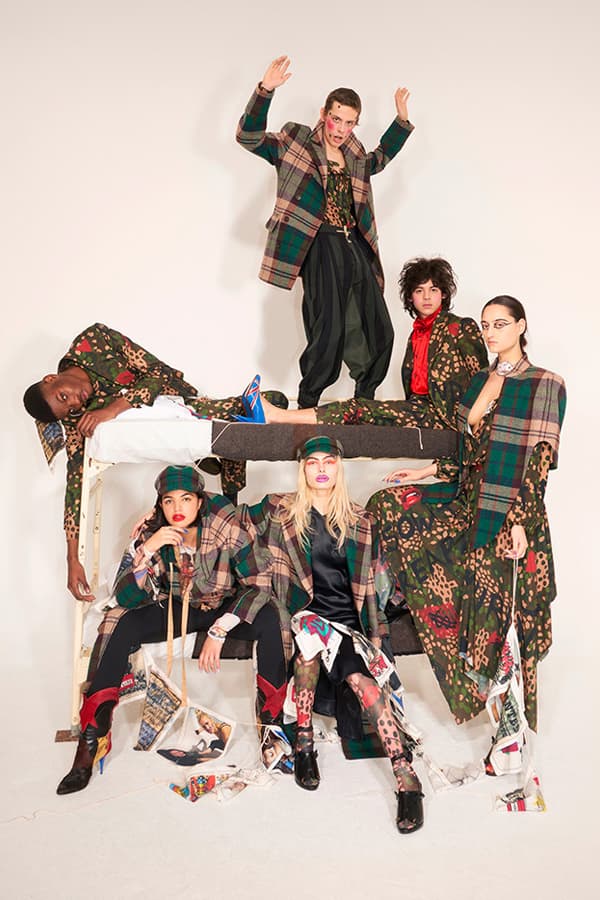 1 of 32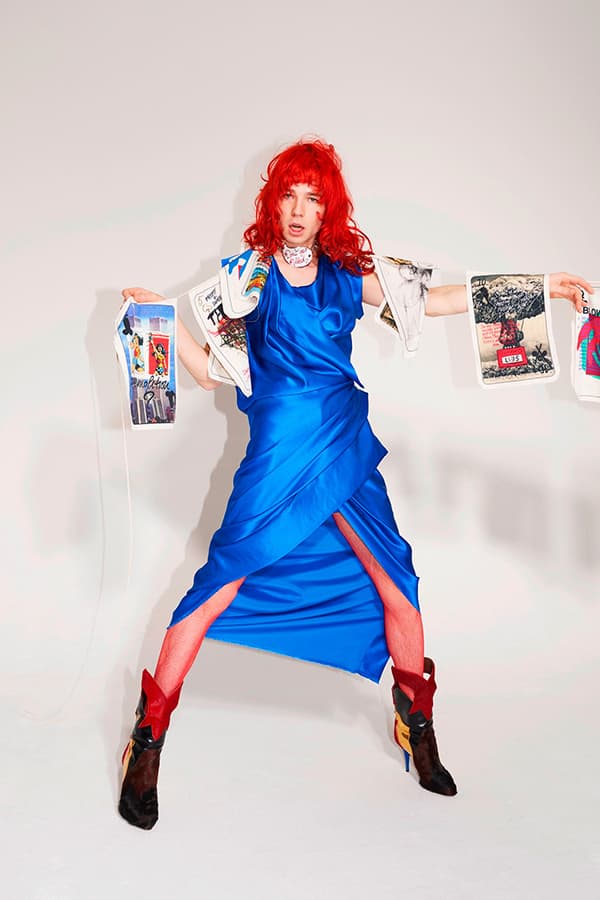 2 of 32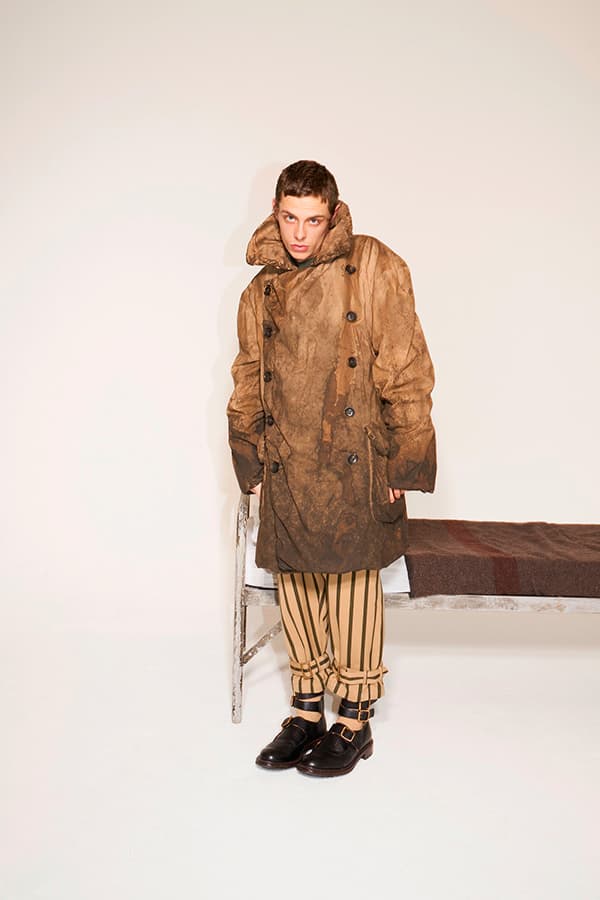 3 of 32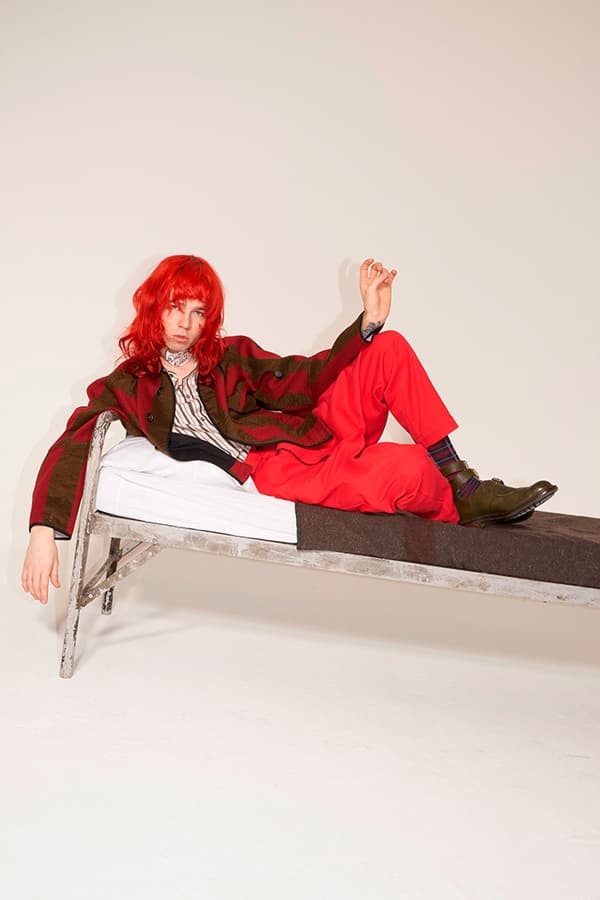 4 of 32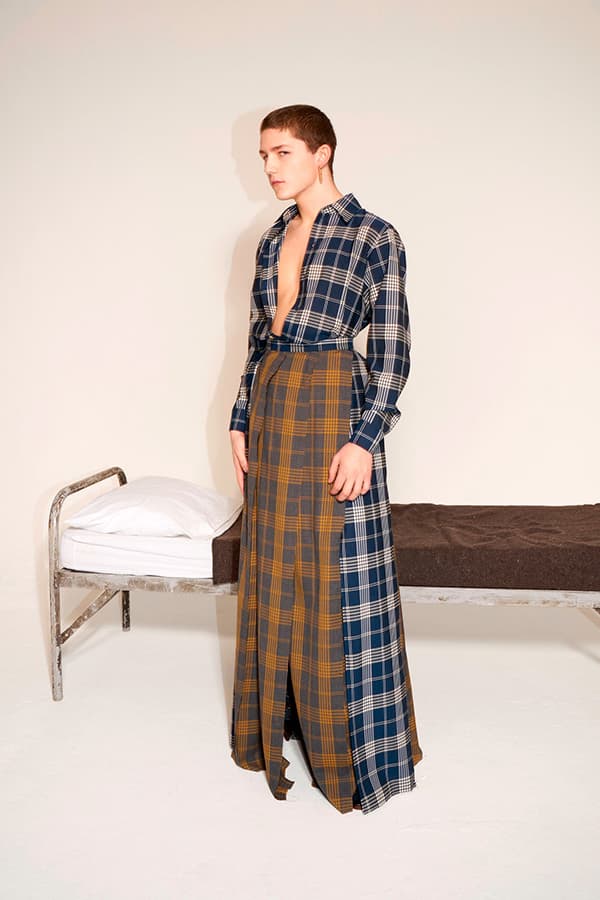 5 of 32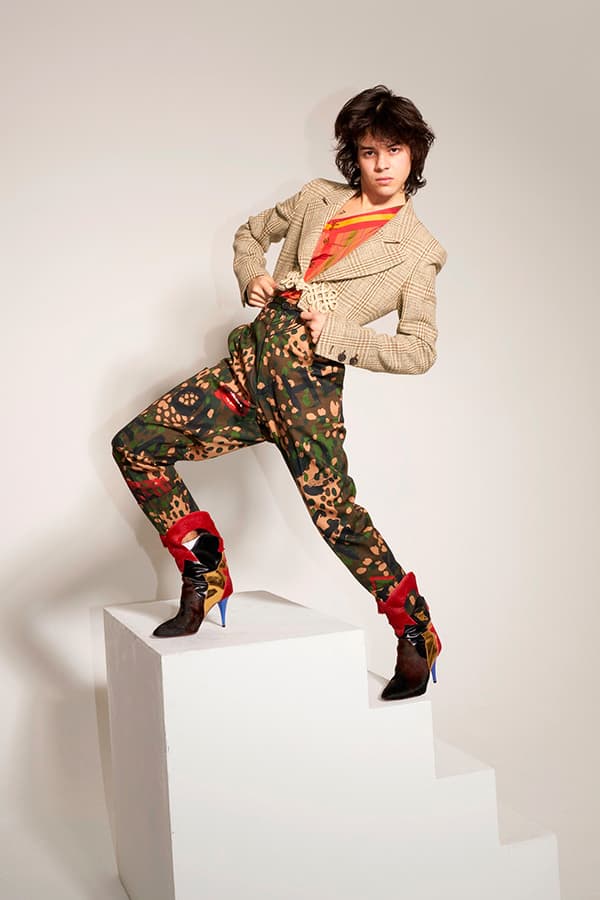 6 of 32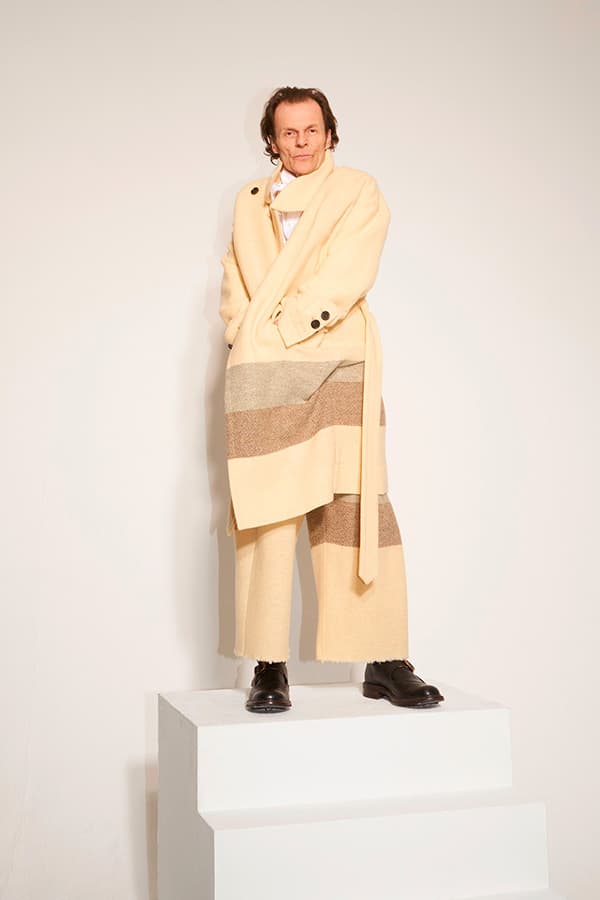 7 of 32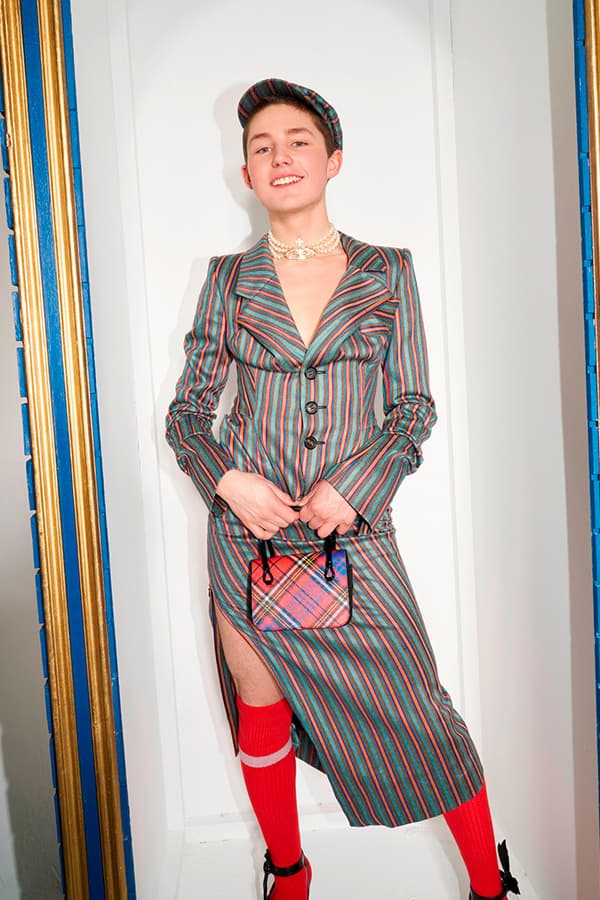 8 of 32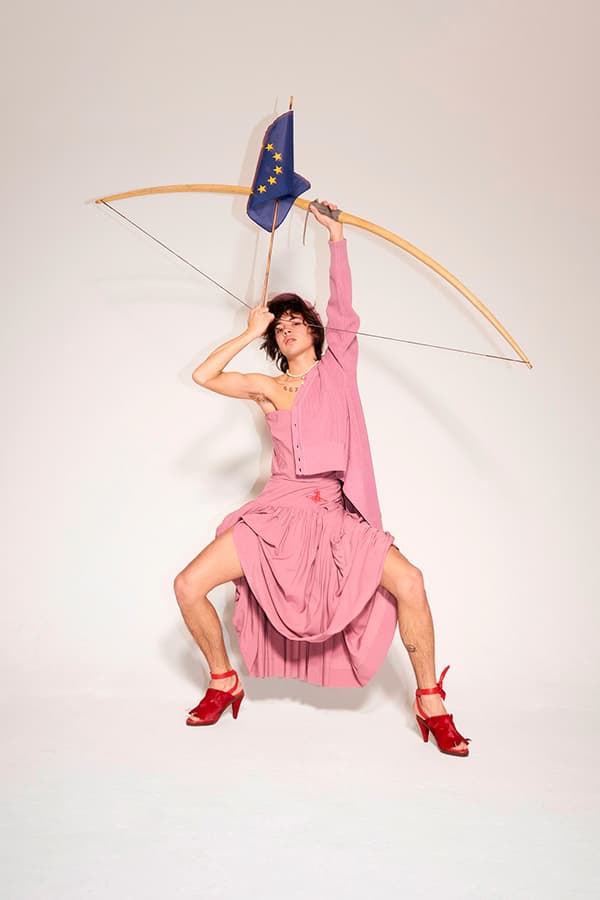 9 of 32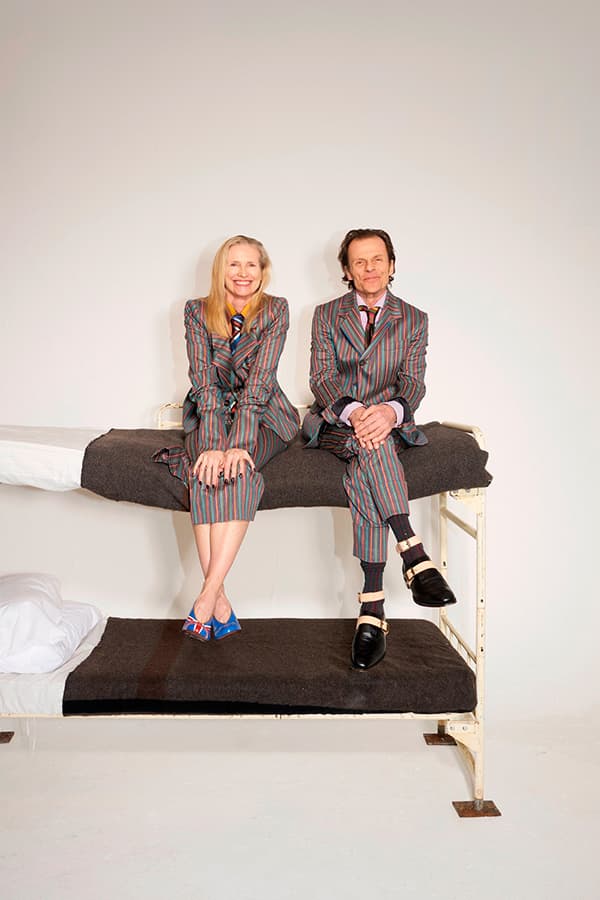 10 of 32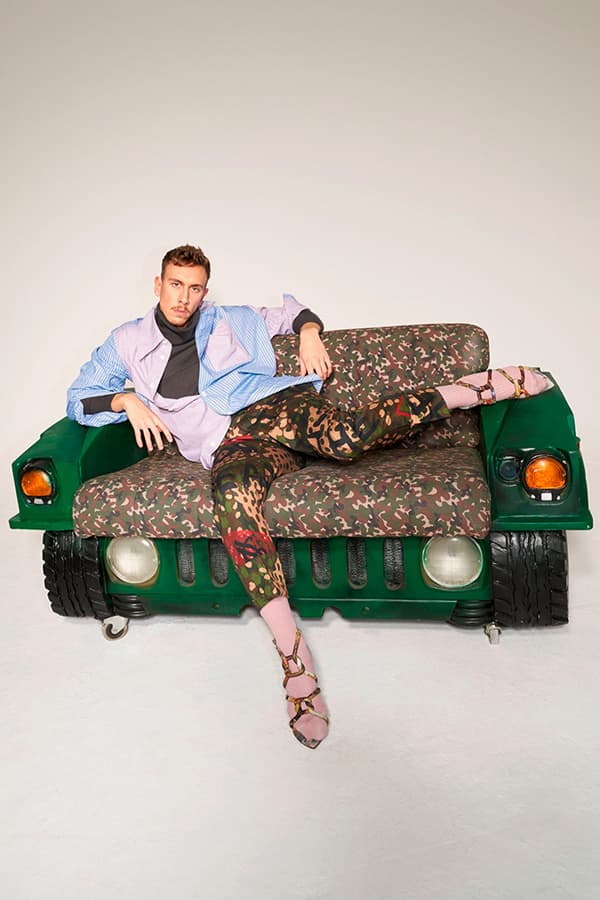 11 of 32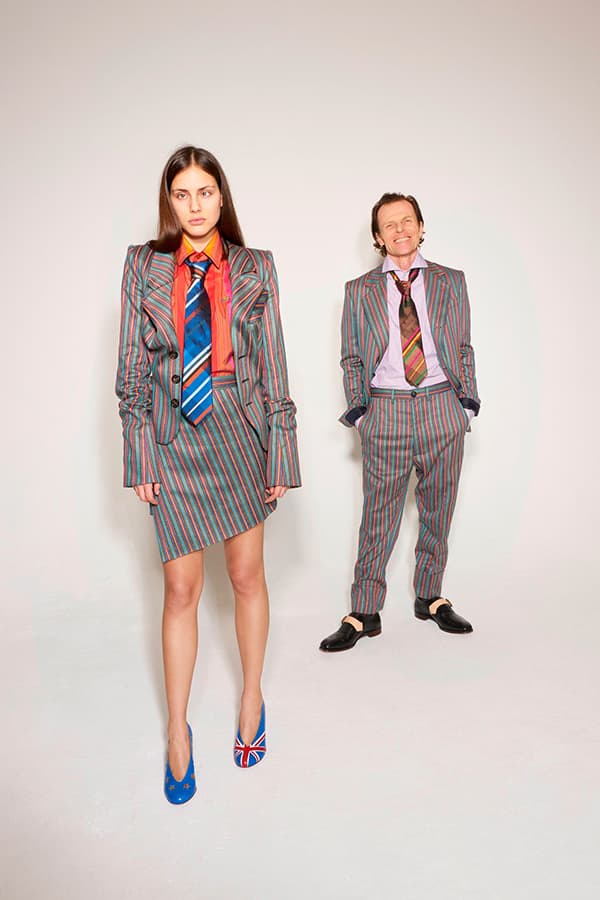 12 of 32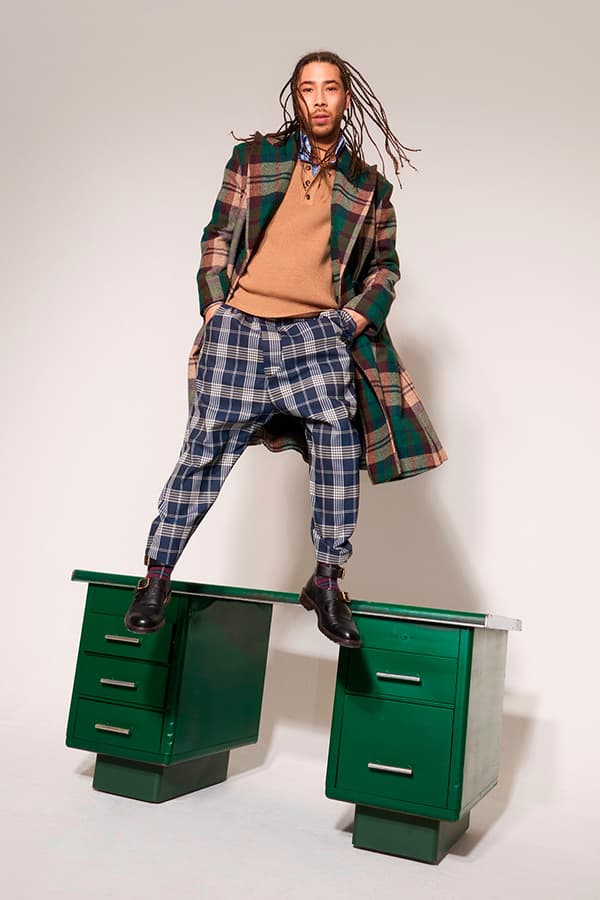 13 of 32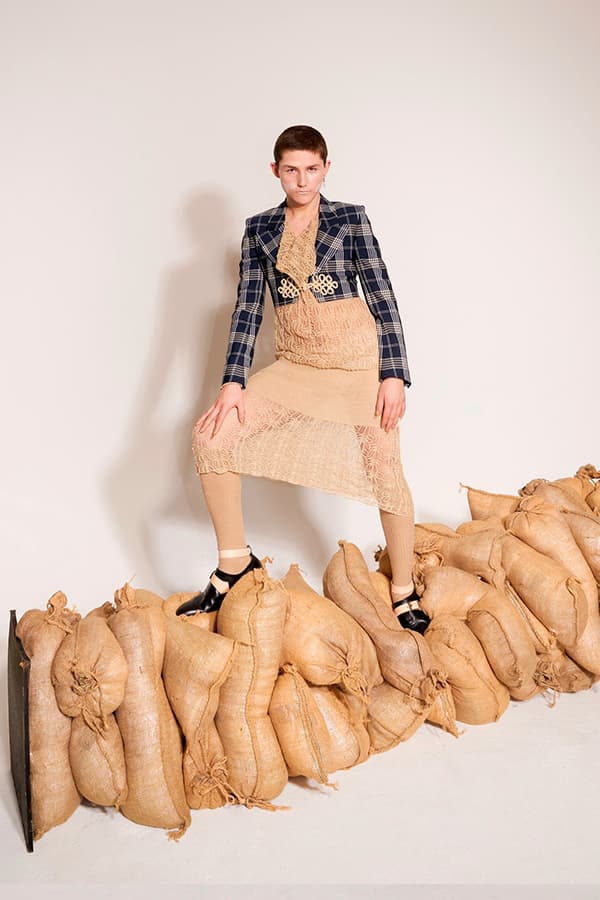 14 of 32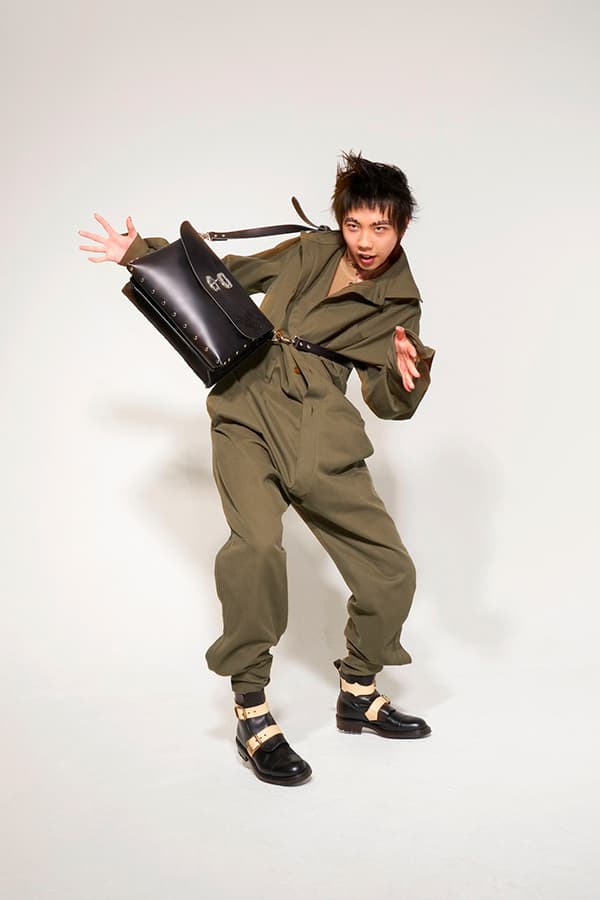 15 of 32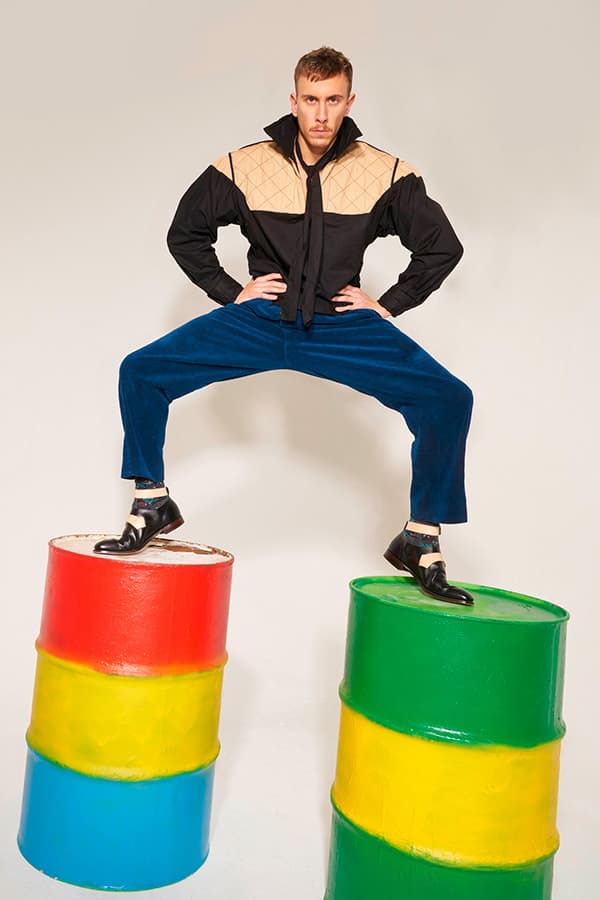 16 of 32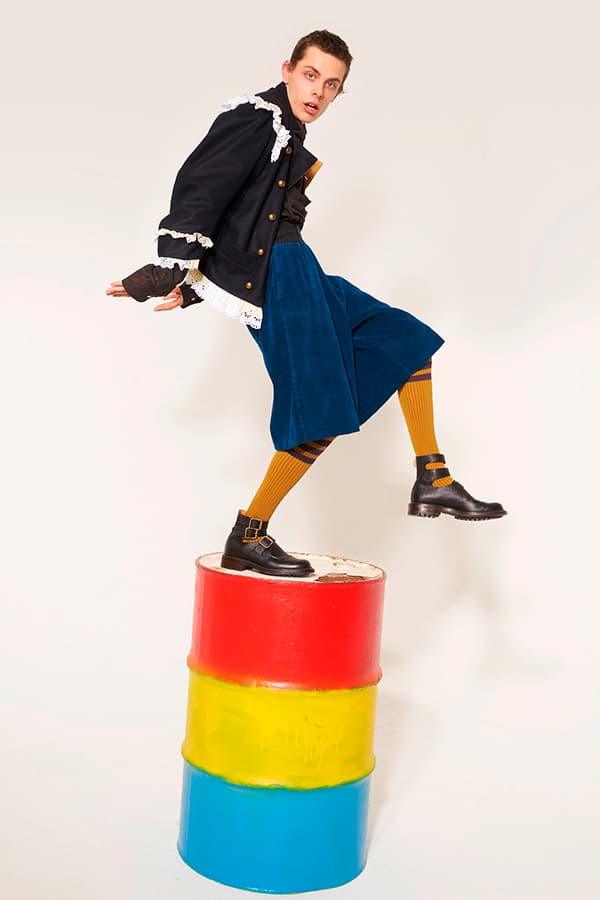 17 of 32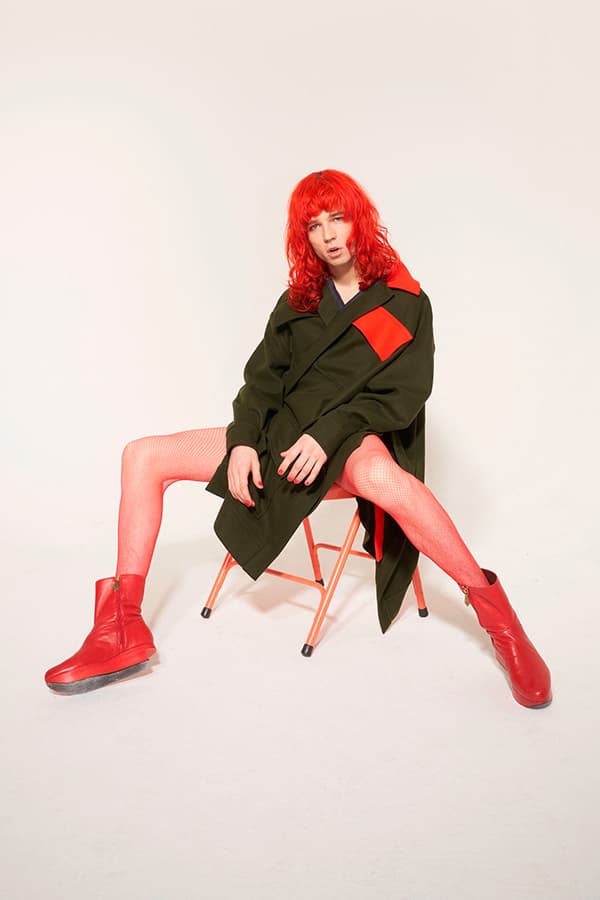 18 of 32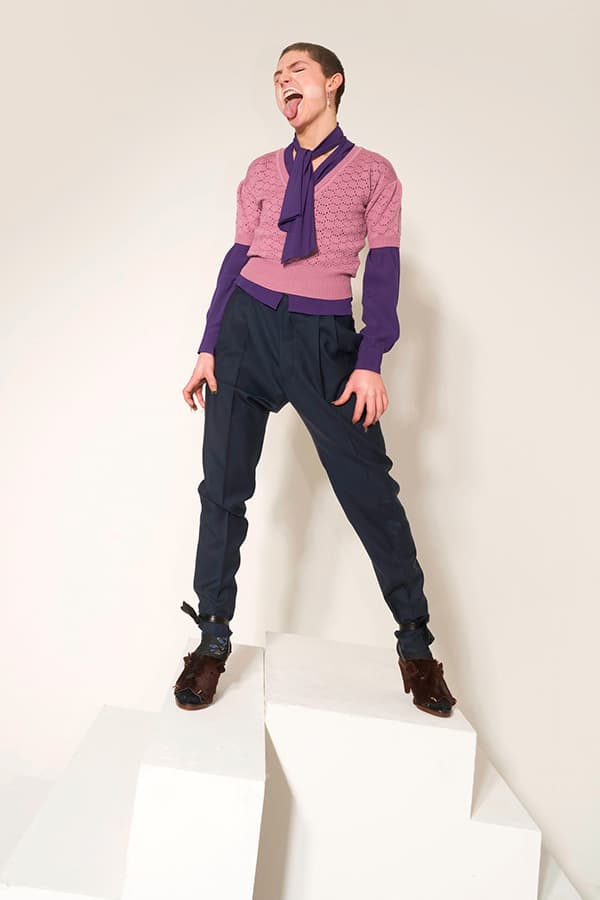 19 of 32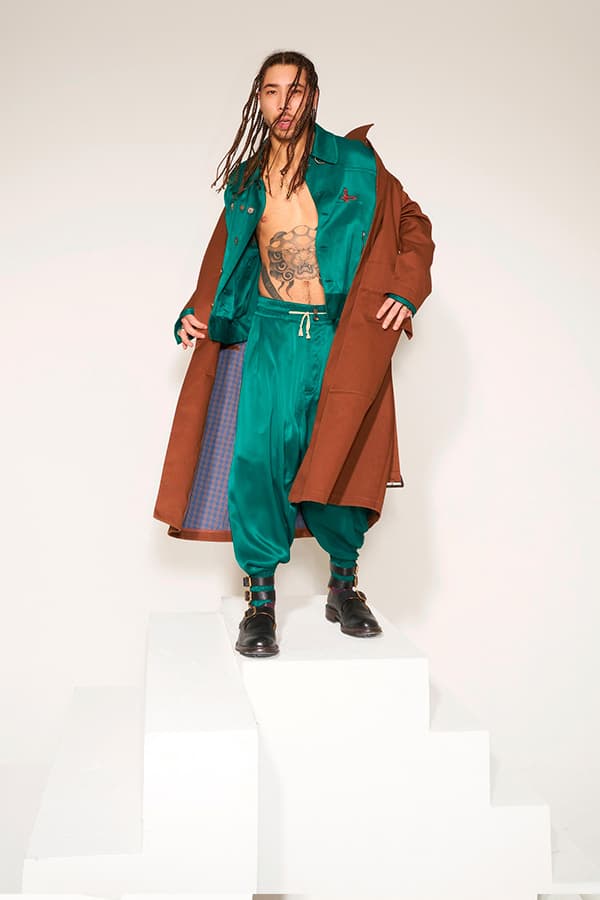 20 of 32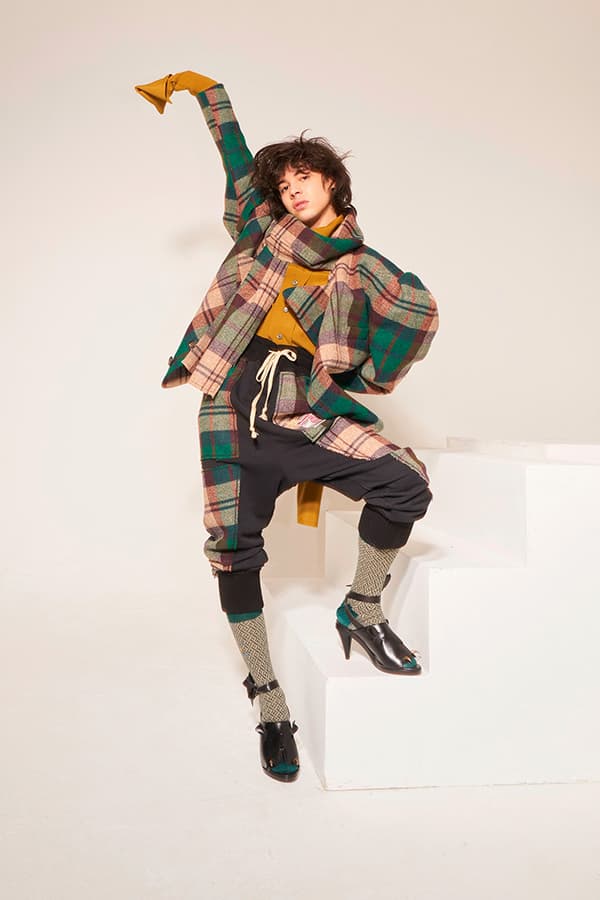 21 of 32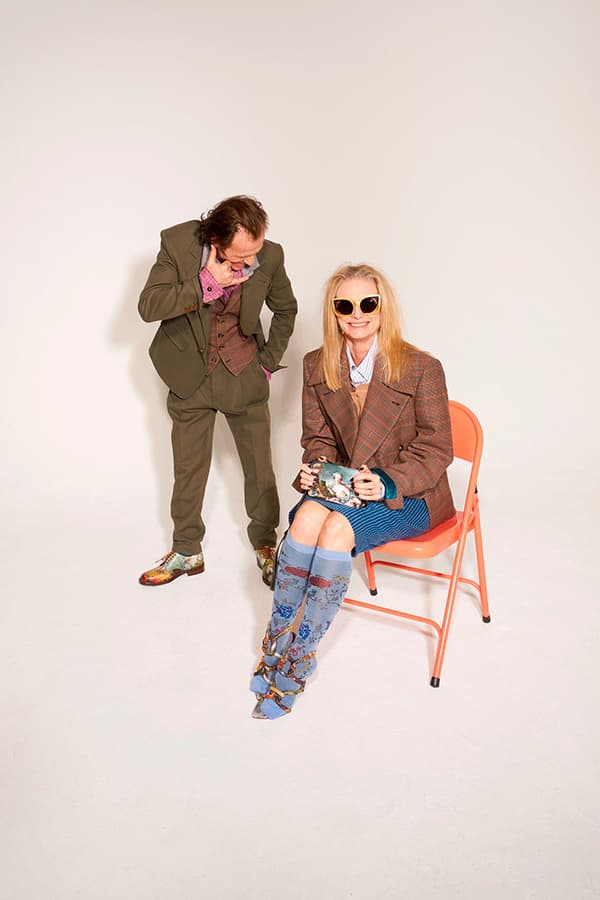 22 of 32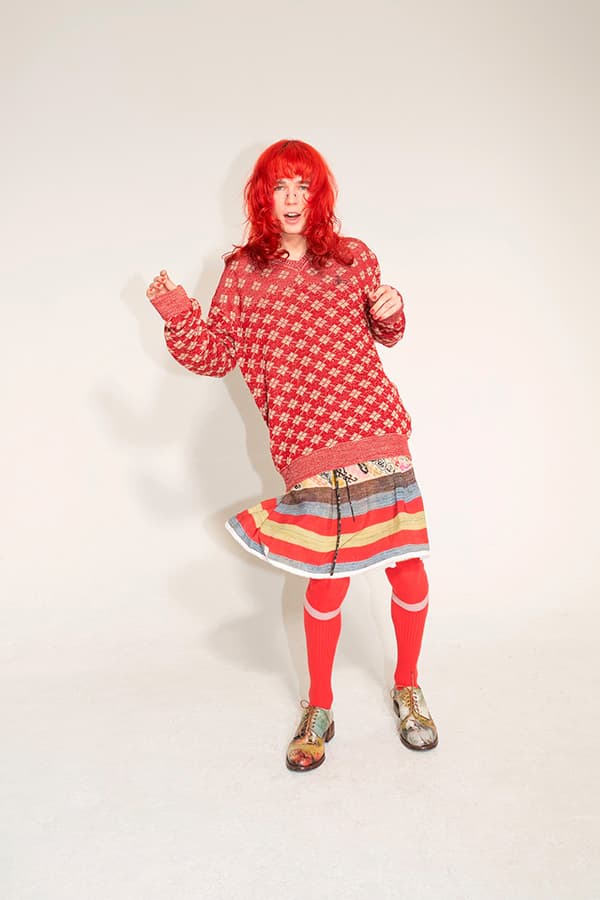 23 of 32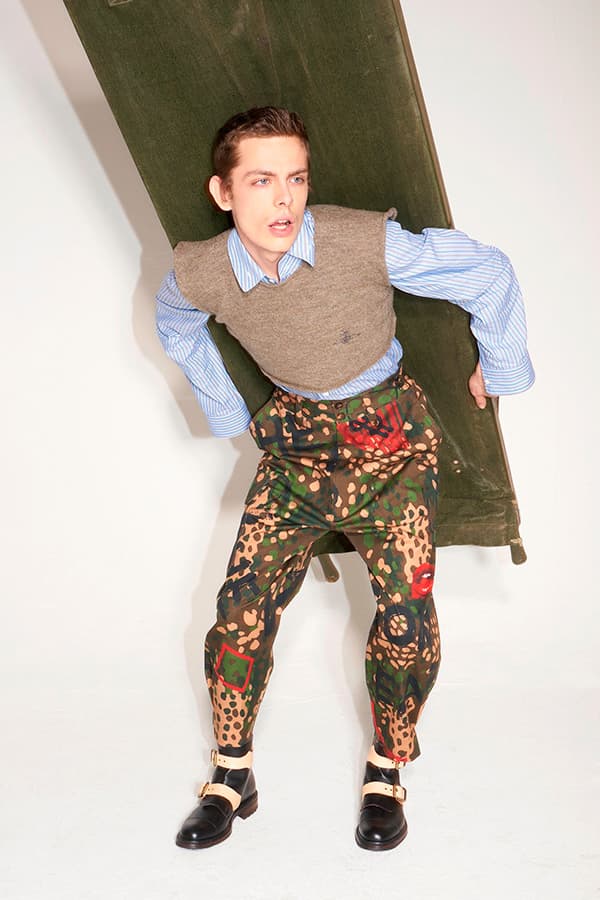 24 of 32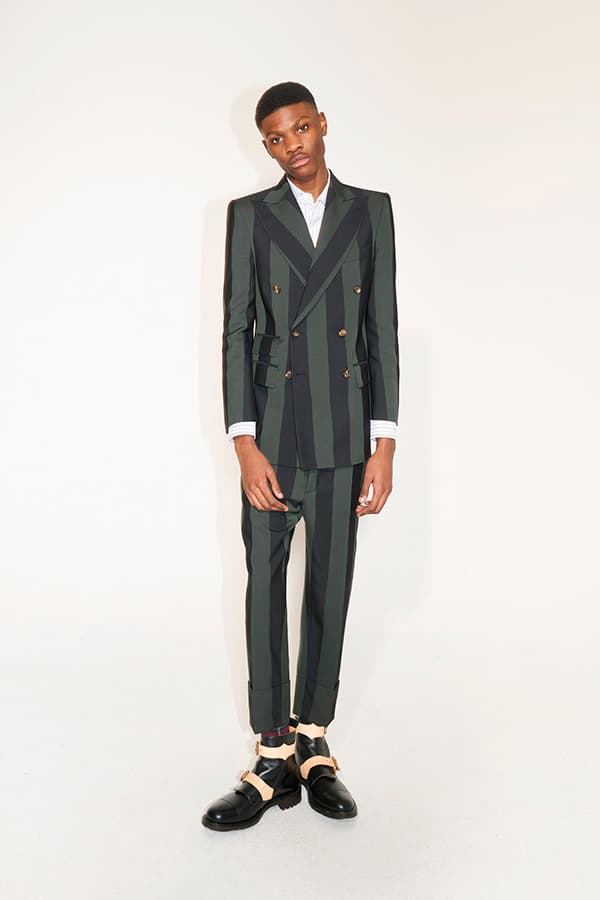 25 of 32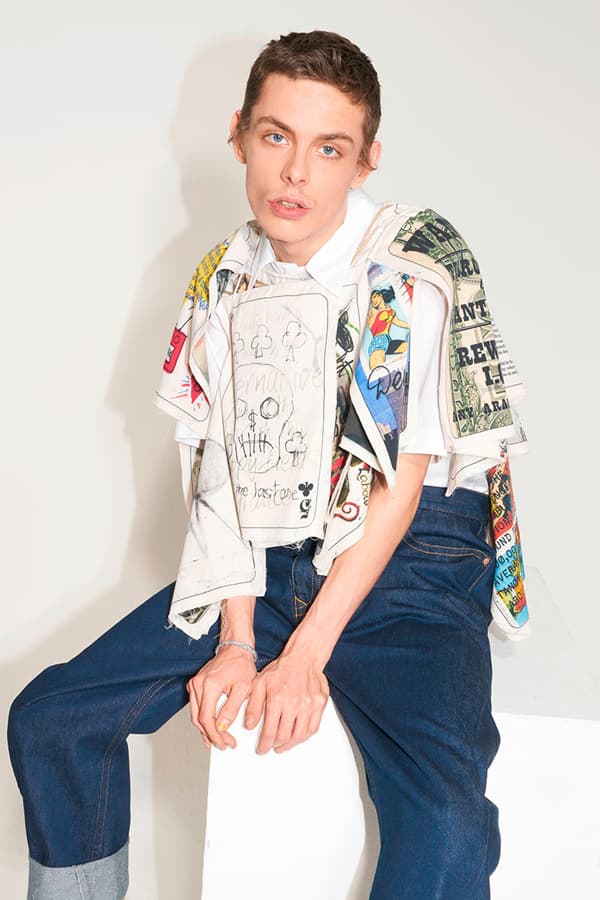 26 of 32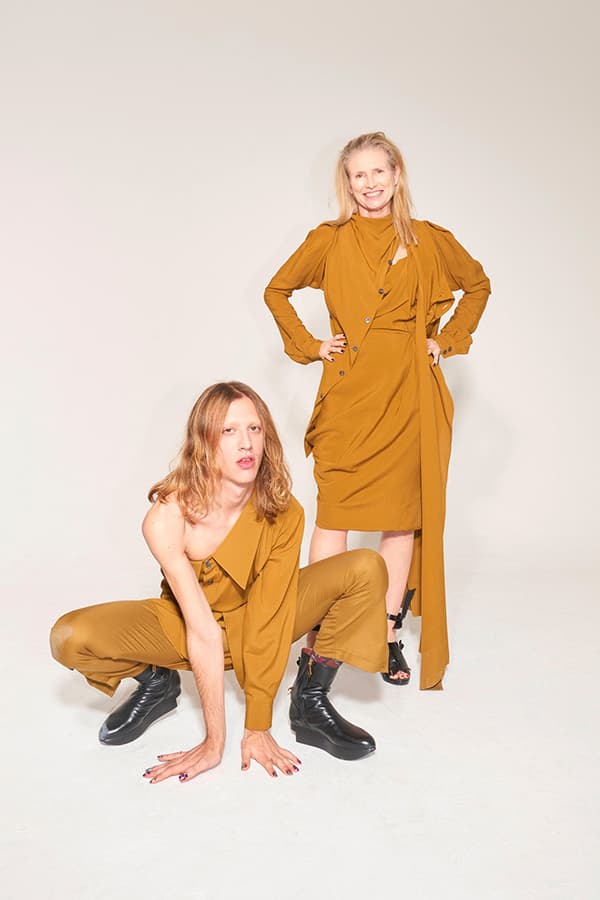 27 of 32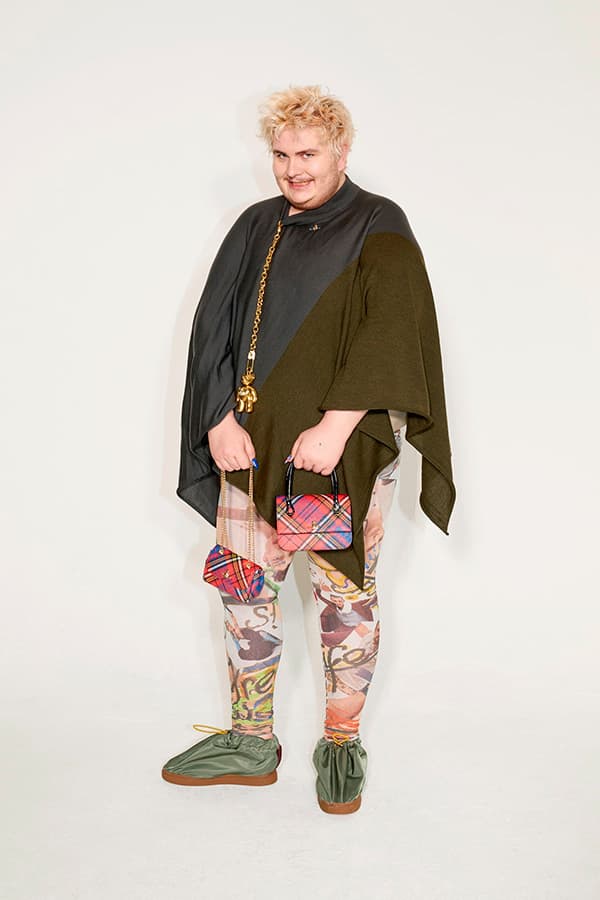 28 of 32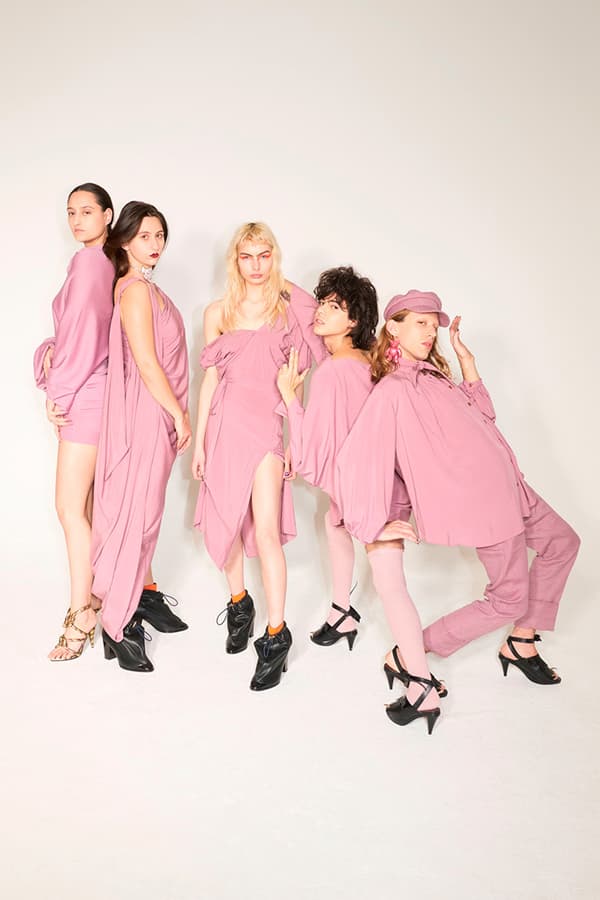 29 of 32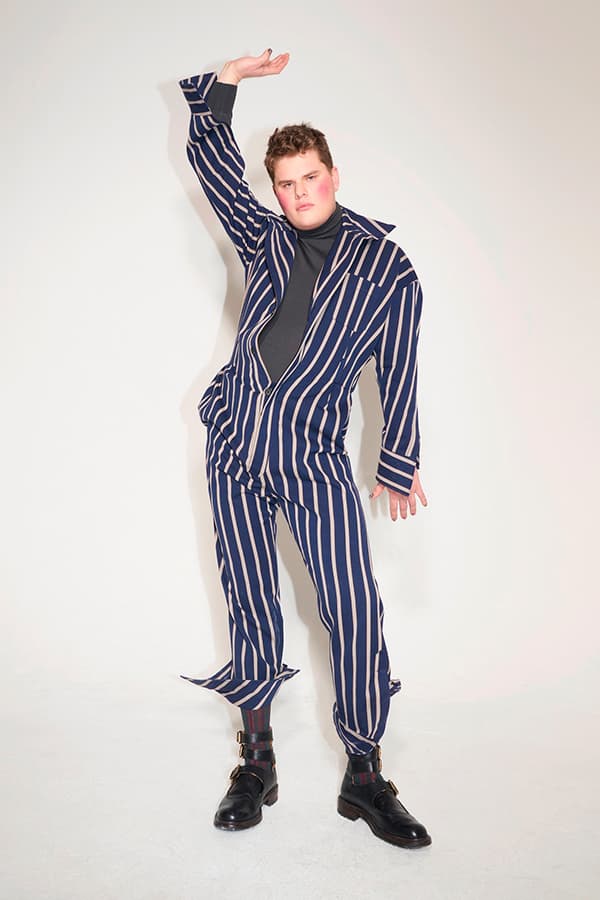 30 of 32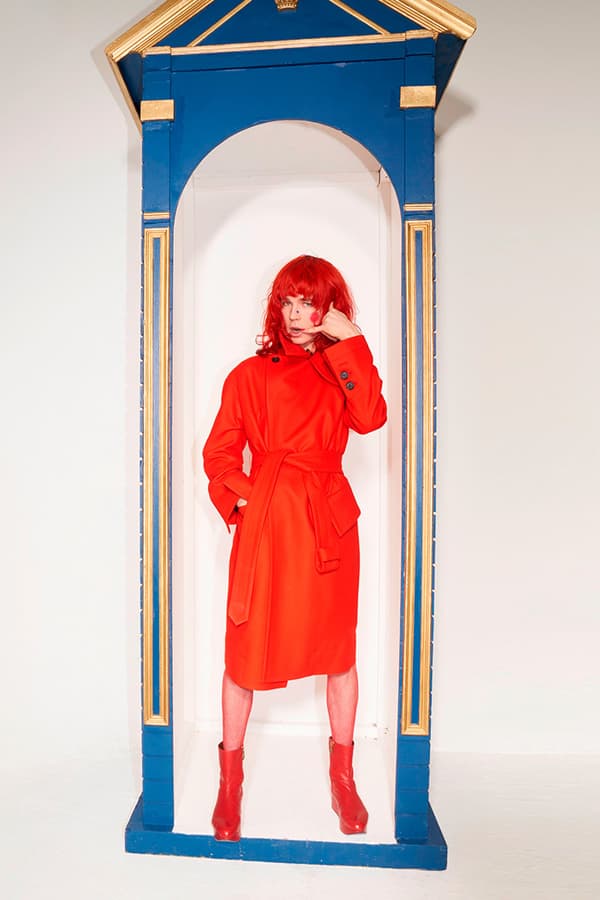 31 of 32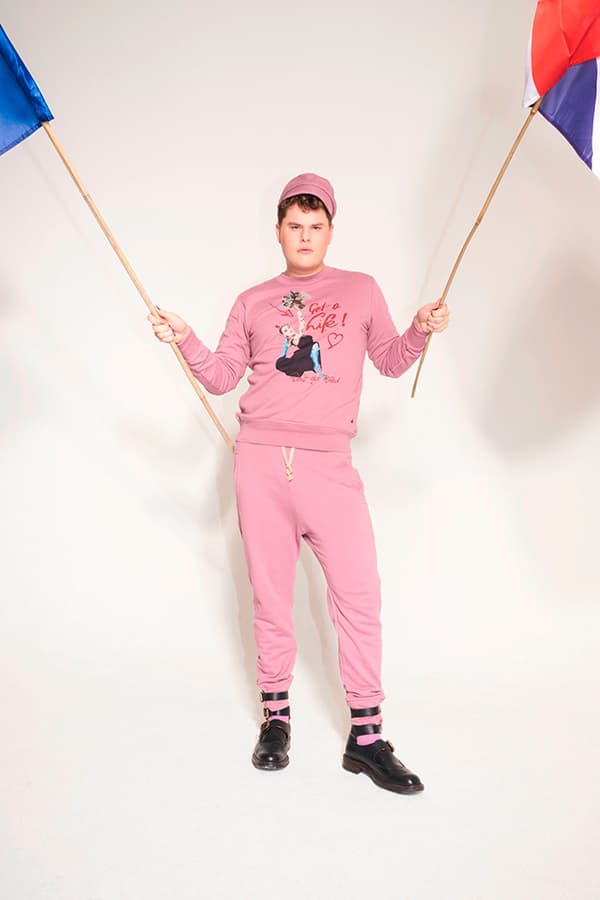 32 of 32
Following through on her announcement to ditch London Fashion Week Men's runway roster, Vivienne Westwood has revealed her Fall/Winter 2018 collection via a digital presentation. The visual consists of a short film and lookbook, both of which have a theme of war running through them.
The collection stays true to Westwood's signature modern punk ethos with the phrase "don't get killed" and a selection of models that encompass all ages, ethnicities and gender identities. The clothing is strong on textures, prints and colors, particularly with clashing patterns such as tartans, stripes and camo prints, as well as mixing pastoral knits with army uniform garments to harken to war themes. Heritage British sartorial motifs are reinterpreted with a riotous slant and conventionally gendered silhouettes are worn by models of all types.
In addition to the clothes, Vivienne Westwood designed a set of playing cards, which she says, "is a strategy to save the whole world. Collect the cards, connect the cards." The Union Jack and the European Union flag are also seen throughout the collection.
Flip through the photo shoot above, watch the video below and let us know your thoughts in the comments. For the latest fashion content, stay up to date with our London Fashion Week Men's Fall/Winter 2018 coverage.