How Eytys Went From Chunky Sneakers to L.A.-Inspired Denim
Five years after launching, the brand has its eyes on a bigger apparel offering.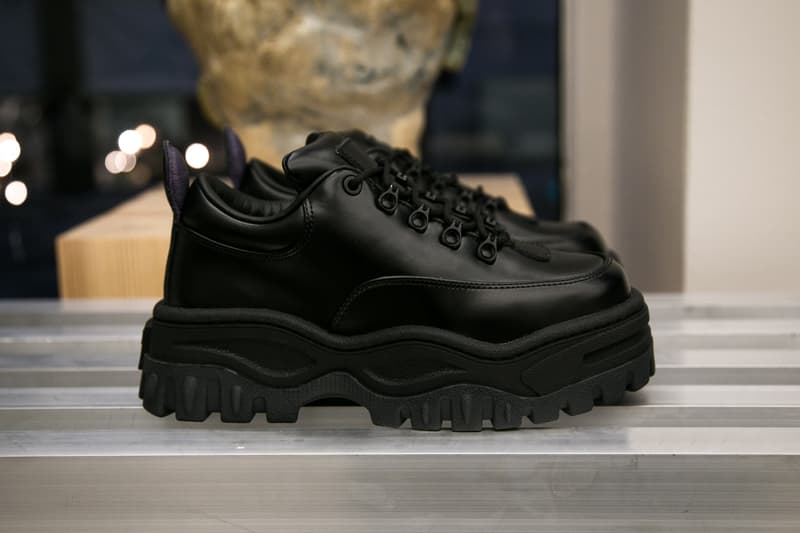 Chunky sneakers have been one of the past year's biggest trends with thick-soled footwear cropping up everywhere from Seoul Fashion Week to Pitti Uomo in Florence. While Balenciaga's Triple S can arguably claim to be the trend's dominant force, Stockholm-based brand Eytys has a strong shout to be one of the originators of the style: Eytys was launched five years ago, originally offering only one style named the "Mother."
"We launched the brand because we wanted to do one specific product for ourselves," co-founder and creative director Max Schiller tells HYPEBEAST. "We couldn't find that silhouette, it didn't exist and I felt that was something we wanted." The shoe was relatively understated, with a canvas upper sitting atop a chunky sole. "In the beginning, people called "Mother" ABBA shoes," Schiller says of the silhouette's initial reception, while also arguing that its arrival helped clear the way for other clunky soled sneakers. "We did a lot of groundwork, convincing people that it wasn't weird, that it wasn't platform shoes, and now that's the most normal silhouette you see."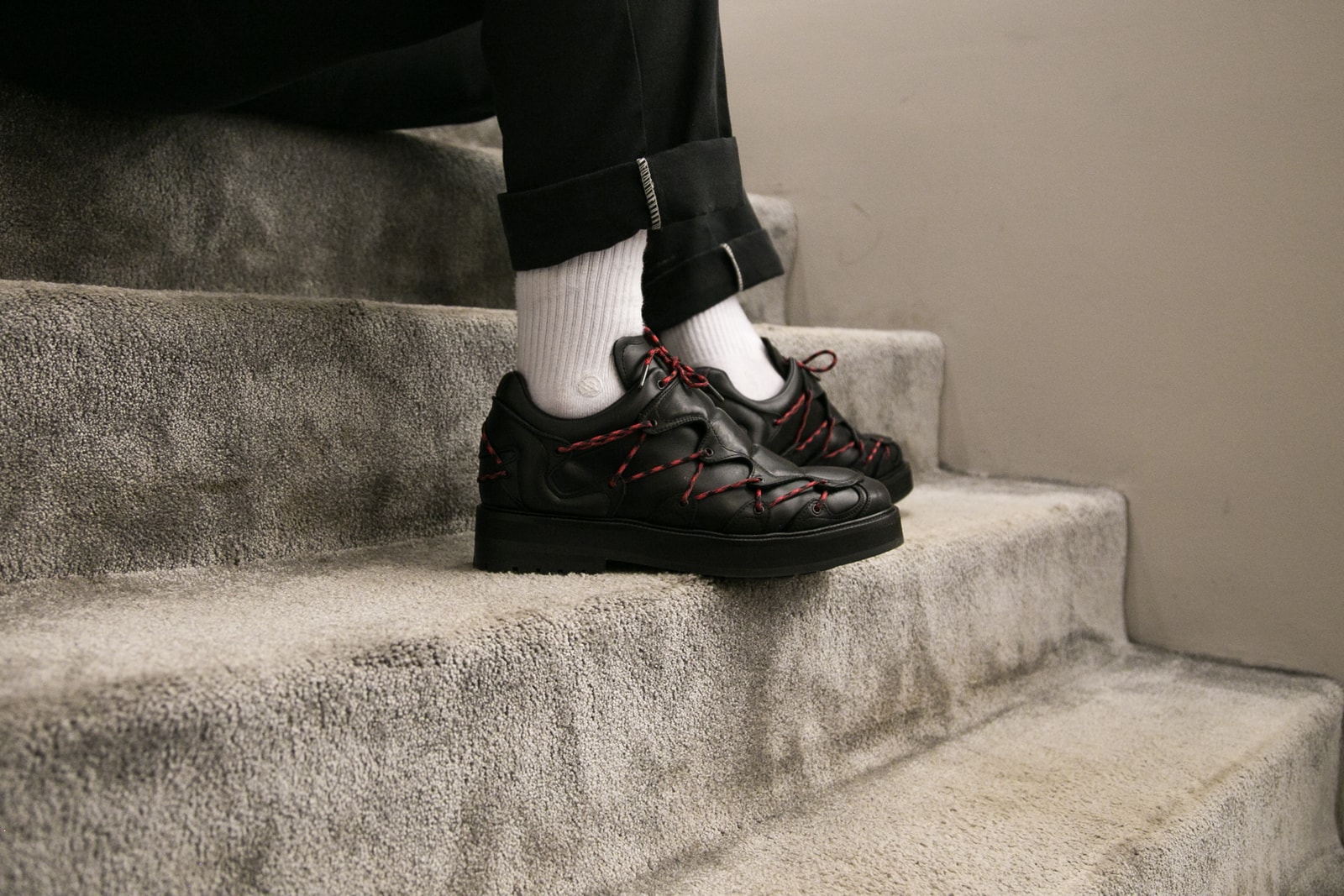 As the world has woken up to the idea of bulky footwear, Eytys has evolved and continued to tweak its output. "I think it makes my job much more interesting because then I need to push boundaries all the time," Schiller explains of how the trend has affected his designs, with one of the most progressive shoes released by the brand being its Angel silhouette – a huge shoe which has become a fashion week staple since it was unveiled last August.
"When we did that collection our mood board was full of pictures from East L.A. in the early '90s," Schiller explains of the Angel's arrival. "We looked at how they were dressing and it was really pressed, nicely worn workwear — and they mostly work with shoes like trail, chunky work shoes." These images became the inspiration for the Angel, although with a few noticeable changes: "We looked at that a lot and did our version of it, which is a bit pumped up," Schiller adds, "It's not the same proportions, but aesthetically you can see the references."
"We did a lot of groundwork, convincing people that it wasn't weird, that it wasn't platform shoes, and now that's the most normal silhouette you see."
These references were also an important part of another recent Eytys release as the brand decided to make the move into apparel after half-a-decade carving out a niche as a footwear specialist, offering a series of five-pocket jeans. "I was looking for something, I wanted a different silhouette, I wanted a different take on denim and I couldn't find it anywhere," explains Schiller, drawing a parallel to why the brand was first launched, "I wanted something that was as far as you can get from the whole distressed, vintage, American look, but still I wanted it to be baggy and loose and relaxed. Realising if I can't find it, I should look into it, and it turned into this."
Just like the Angel, this denim collection took inspiration from the workwear aesthetic popular in '90s East Los Angeles. "Looking at that workwear aesthetic, it's like super refined, super well pressed," Schiller explains of the inspiration, before the brand put their own twist on it, "translating it to different materials, and different makings and making it relevant to today." Denim isn't the end of Eytys' apparel ambitions, however, with T-shirts and sweatshirts set to follow, all based around the same idea of "refined workwear."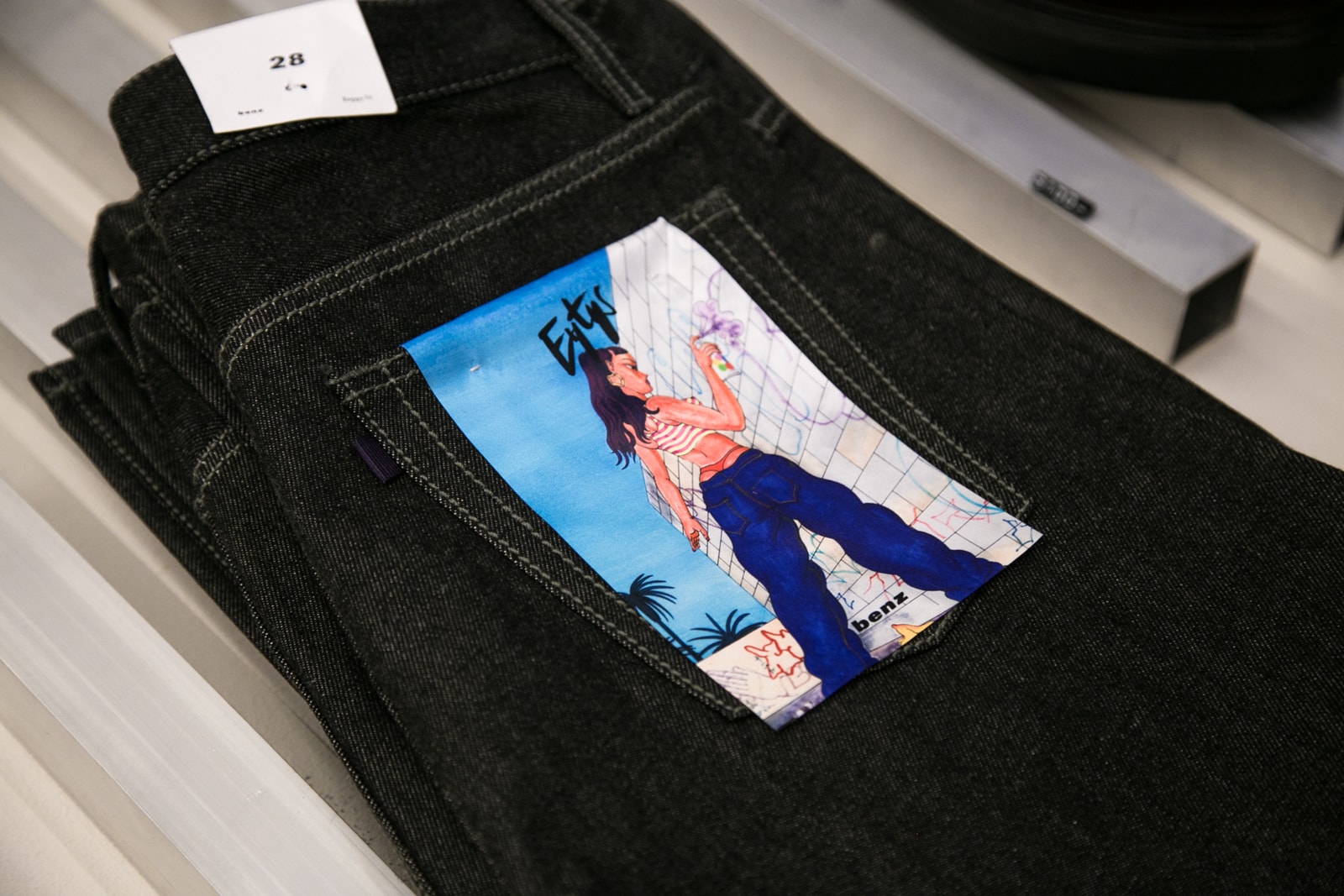 Eytys' first apparel collection — just like the brand's footwear offering — is all entirely unisex, something that Schiller sees as an obvious choice. "I can't understand why it shouldn't be unisex," he explains. "I don't think it feels to do gender-specific shoes, or sneakers, or anything for that matter. If you look at a lot of sneaker brands you have the men's version that everyone relates to, and then when they do it for girls they add pink or they make it "cuter" somehow."
With the chunky sneaker trend shows no signs of slowing down, Eytys is already branching out. As the brand continues to grow — first with denim, then with sweatshirts and tees, but who knows what next — it is staying true to the reason they first produced the "Mother" half a decade ago. "We design products that we want to wear ourselves," is how Schiller describes the brand, "which is quite often revisitations of long-forgotten classics. You go to vintage stores and you find stuff you love, but then maybe there's something weird and off with it. Revisiting that, and turning it into exactly what we want it to be. That's the design philosophy."
Eytys shoes and jeans are both available from the brand's web store, as well as its Stockholm flagship and select stockists including London's Goodhood.