A$AP Rocky & Under Armour Officially Announce Multi-Platform Partnership
"Sportswear products" and "community centers" to come.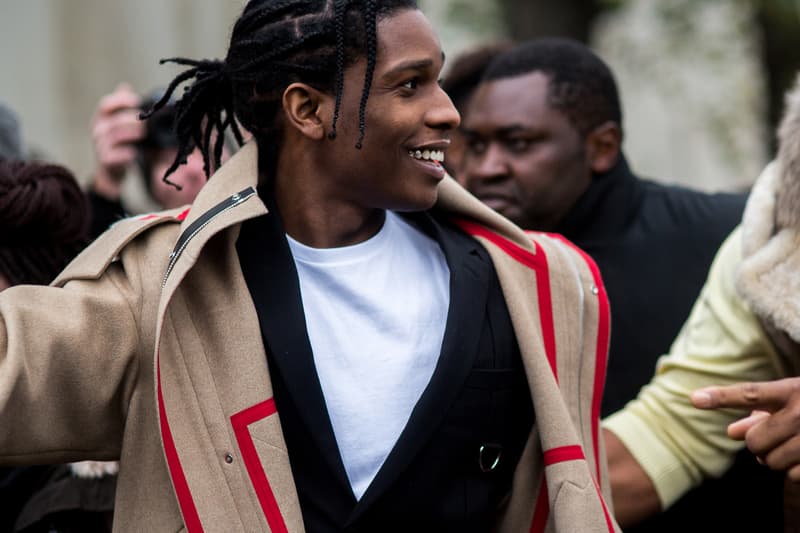 With July's leak in the rearview, A$AP Rocky's AWGE branch and Under Armour officially announce their multifaceted partnership today. Falling under the Baltimore brand's Under Armour Sportswear umbrella, which also houses Tim Coppens's experimental line, the two will not only develop new products but also build a series of philanthropic community-based programs, a result of their "shared desire to positively impact the lives of youths" by rolling out new art and sport-focused community centers in various neighborhoods within New York City, Baltimore and Los Angeles.
Here's what Rocky had to say about the partnership:
"I wanted more than a collaboration partner. The only way to achieve this is with someone who is like-minded. The Under Armour team, and especially CEO and Founder Kevin Plank, has a shared vision, enthusiasm, and desire to do the same. I grew up in Harlem, and had limited resources to channel my inner-creativity, so I spent too much time on the streets when I should have been more productive. I now have the ability to create a better situation for today's kids so they can go from school to a safe place to create without boundaries. Under Armour was the company that was most excited about my idea to turn sportswear products on their head while bettering kids' lives."
As mentioned, this news comes two months after the partnership was leaked by Street Insider analyst Sam Pose, however, our sources at Under Armour informed us that this joint effort has been in the works for three years now. And yet, it's not tough to imagine why the negotiations took so long.
For UA, this is a first – building a line with a musician/entertainer, and one from the world of hip-hop, no less — and comes at a time when the brand is struggling to compete with the luxury athleisure market dominated by Nike and adidas, both of whom have worked with non-athlete endorsees for years now.
The announcement itself is a bit vague in what kind of "sportswear products" we can expect, but we imagine it'll parallel or complement the Tim Coppens line, which recently celebrated the one-year anniversary of its first collection.
Our sources at UA have also told us that we can expect product to premiere sometime before the end of the year. The other question that remains is whether or not Rocky is free to sport other competing brands. As one of the biggest names in fashion, we're certain we'll get our answers very soon.
Stay tuned as more details surrounding the A$AP Rocky and Under Armour partnership will continue to be unveiled over the next few months. Let us know your thoughts below.