Steph Curry Responds to Kevin Durant's Under Armour Slam
What kicks will you be rocking?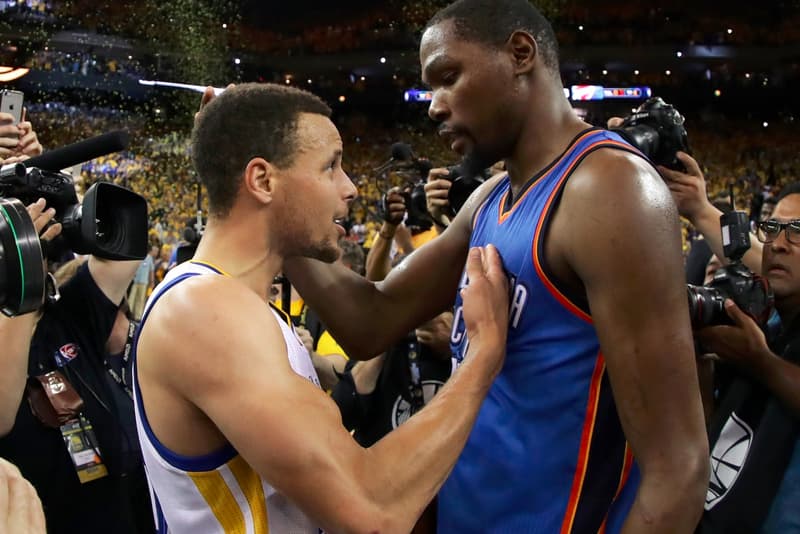 During an interview back in August, NBA superstar and Nike pitchman Kevin Durant sat down with Bill Simmons for his The Ringer podcast. Without holding back his words, Durant went on to discuss his dislike of teammate Stephen Curry's brand, Under Armour. This diss even went on to hurt UA's stock, causing it to take a drop following the interview.
Unsurprisingly, top Under Armour endorser Steph Curry couldn't disagree more with Durant's statement. Sitting down with The Charlotte Observer, Curry took this opportunity to defend his brand stating:
"Where we were four years ago, and where we are now — you can't tell me nobody wants to wear our shoes. I know for a fact that they do.

I told him [Durant] that he has a certain opinion based on his experience growing up in the Nike business. What that means when it comes to the competition among shoe brands and universities and the whole grassroots system and whatnot — he's entitled to that opinion obviously."
Curry's Under Armour contract was renewed until at least 2024. Curry has also become the first NBA player ever to sign a contract over $200 million USD.