Russell Westbrook Signs Five-Year, $205 Million USD Extension With OKC
Making his six-year, $233 million USD contract the biggest in NBA history.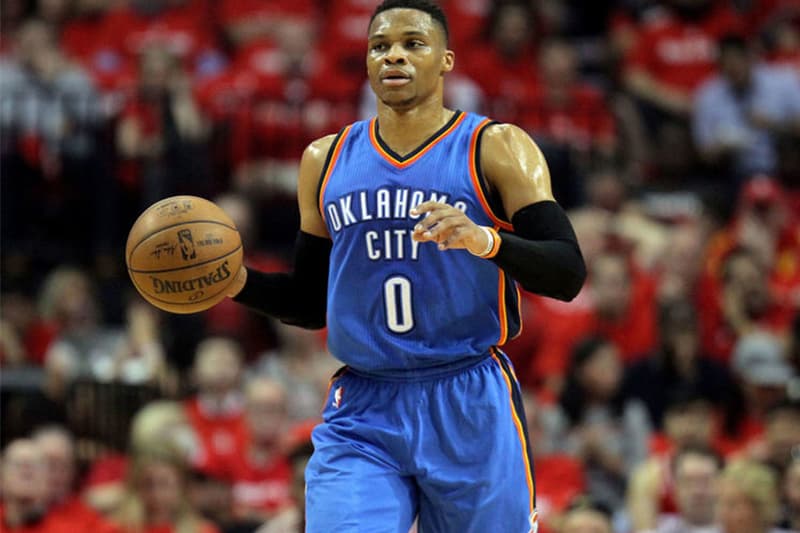 With the NBA season right around the corner, the Oklahoma City Thunder have locked in its core superstar point guard for the near future. According to ESPN's Adrian Wojnarowski, Russell Westbrook has signed a five-year, $205 million USD contract extension with the team. League sources also state that the deal includes a player option for the final year: the 2022-2023 NBA season.
The team released a press statement with Westbrook saying he's excited to call Oklahoma City home: "I've said it before, and I'll say it again, there is no place I would rather be than Oklahoma City. I am so honored to have the opportunity to continue my career here with the Thunder."
With the addition of the $28.5 million USD Westbrook is owed for the upcoming NBA season, his six-year total of $233 million USD makes Westbrook's new deal the largest in NBA history, eclipsing the $228 million USD Houston Rockets guard James Harden signed during the summer.
The contract extension comes after a historic season for Westbrook. Not only did he set a league record of 42 triple-doubles last season but he averaged 31.6 points, 10.7 rebounds and 10.4 assists per game. Westbrook's news comes one week after the team announced it had traded for forward Carmelo Anthony. In addition to acquiring All-Star forward Paul George from the Indiana Pacers during the summer, it's bound to be one exciting season for Thunder fans. And it also happens to be Kevin Durant's birthday today.
Let us know in the comments if you think this Thunder team has what it takes to defeat some of the other powerhouses in the NBA.