The New York Knicks Agree to Trade Carmelo Anthony to the Oklahoma City Thunder
The 10-time NBA all-star has found a new home.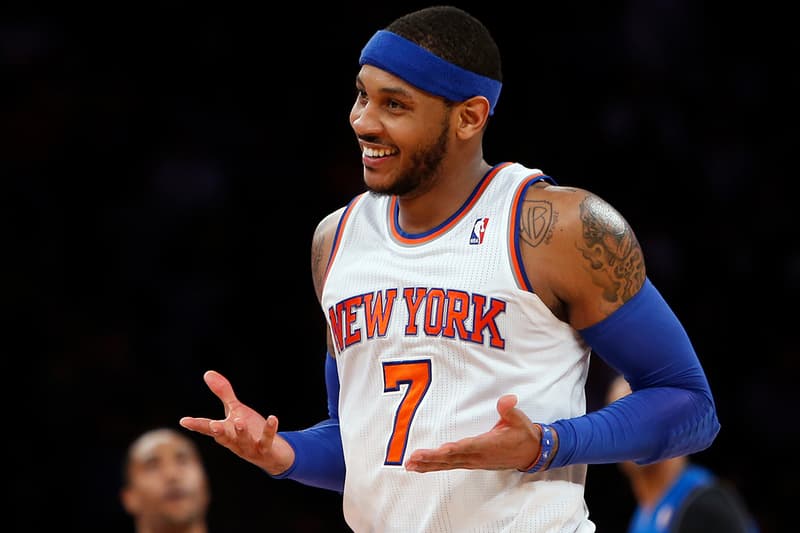 The New York Knicks have agreed to trade forward Carmelo Anthony to the Oklahoma City Thunder. League sources told ESPN over the weekend that the 33-year-old veteran will be joining the Thunder in exchange for center Enes Kanter, forward Doug McDermott, and a second-round pick in the 2018 NBA Draft. The news of the trade comes after months of speculation and multiple trade requests from Anthony. It was reported earlier this week that Anthony gave Knicks management a list of teams he was willing to waive his no-trade clause for, including the Houston Rockets and the Cleveland Cavaliers.
Anthony brings his 24.8 points per game to an already stacked lineup in Oklahoma City, teaming up with reigning league MVP Russell Westbrook and four-time all-star Paul George, who was acquired earlier this summer for Victor Oladipo and Domantas Sabonis. Anthony's current contract sees $54 million USD over the next two seasons, with a $28 million USD player option available for the second season. The new Thunder forward won't wait long to face his former team, as the Thunder will open their season against the Knicks on October 19, with Anthony's return to New York City scheduled for December 16.
What do you think of the blockbuster trade? Let us know in the comments if you think the new Oklahoma City Thunder team has what it takes to win an NBA title.