James Harden Just Signed the Largest Contract Extension in NBA History
The All-Star guard is staying in Houston for the near future.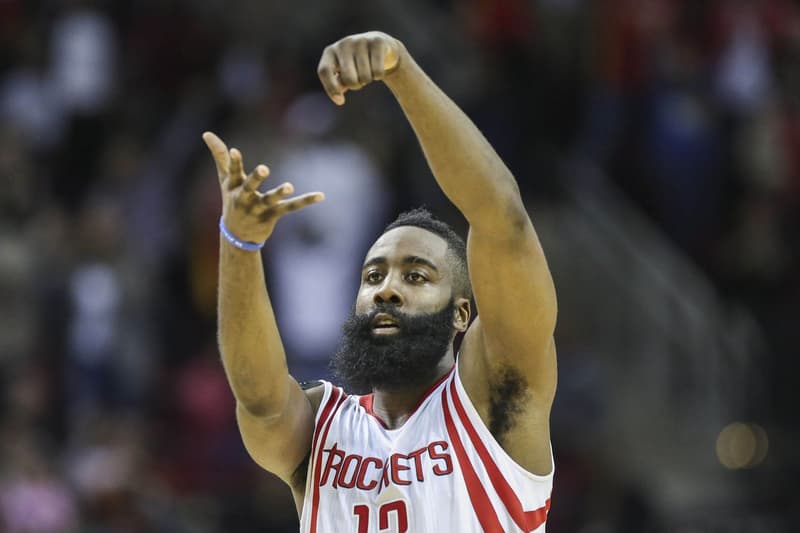 After putting together a very impressive regular season, Houston Rockets guard James Harden has re-upped with the team for the long term. According to Adrian Wojnarowski of ESPN, Harden has signed a four-year contract extension that will pay out a total of $228 million USD through the 2022-23 NBA regular season. As it stands right now, the contract extension is the largest anyone has ever signed in the history of the NBA. During the regular season, Harden came close to averaging a triple-double, putting up a career-high 29.1 points per game while also averaging 11.2 assists per game and 8.1 rebounds per game. Despite the astronomical numbers, Harden lost out on the league MVP award to Oklahoma City Thunder guard and former teammate Russell Westbrook.
Houston has made extension official: Sources tell ESPN it will be worth $228M through the 2022-23 season. https://t.co/UZhYSo9ZHn

— Adrian Wojnarowski (@wojespn) July 8, 2017
The new contract extension isn't the only thing that's happened to Harden this week. Yesterday, adidas showcased two new colorways of the Harden's signature sneaker, the Harden Vol. 1, that pays homage to his days in Houston and in the NCAA while at Arizona State University.