Porsche Introduces Its First Hybrid Superyacht, the GTT 115
For "car lovers and forward-thinking yacht owners."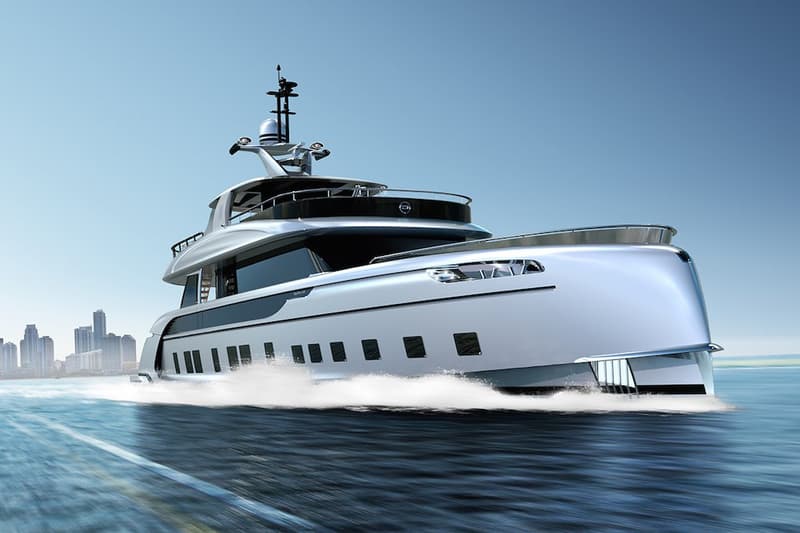 Last week, Rolls-Royce revealed plans for an autonomous ship that could be utilized for key naval operations like military surveillance, patrolling and mine detection. Now, another respected luxury vehicle manufacturer is going beyond land and exploring the market that dominates the world's oceans.
Following last month's announcement concerning the Cayenne SUV, Porsche has introduced a new hybrid superyacht. Designed by the German company's design house Studio F.A. Porsche, the GTT 115 was built by Dynamiq and is being billed as a "Gran Turismo for the seas." The superyacht will retail at about $16.7 million USD and only 7 units will be assembled.
Regarding the specific details of the GTT 115's interior, high-end, rich chocolate brown furniture and hardwood floors will fill the inside of the superyacht. The hybrid ship is said to offer "efficient fuel consumption for 3,400 nautical miles" and will be able to cruise at 21 knots.
"Taking the spirit of high-performance sports car styling to the high seas, the Dynamiq GTT 115 is designed to appeal to car lovers and forward-thinking yacht owners," explains Roland Heiler, CEO of F.A. Studio Porsche.
You can take a look at the Porsche's GTT 115 hybrid superyacht above, and expect the vehicle to makes its full debut at this year's Monaco Yacht Show on September 27.