Rolls-Royce Looks to the Future of Naval Operations With an Autonomous Ship
The next generation.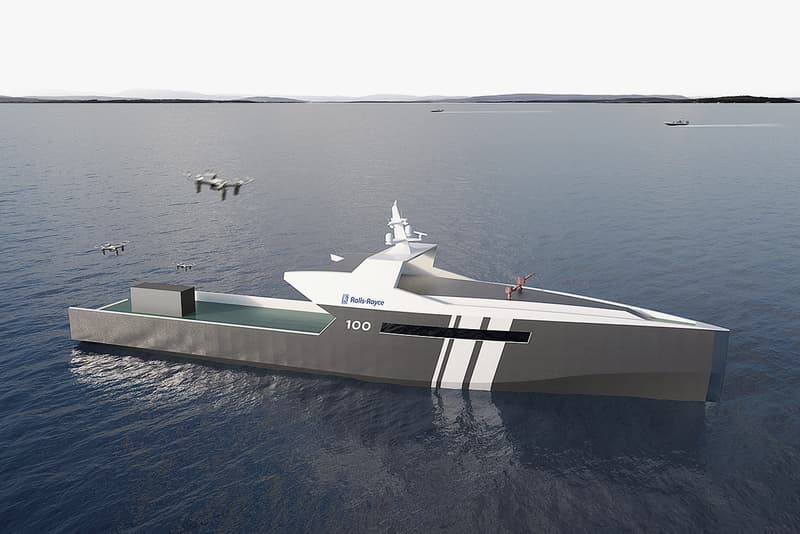 Rolls-Royce is exploring fields beyond luxury street rides and trying its hand at vehicles that roam the sea instead of the land. Following up the unveiling of the new Phantom VIII, the British manufacturer has revealed a 197-foot-long autonomous vessel concept specifically for naval operations like surveillance, patrolling and mine detection.
Capitalizing on the naval industry's current, forward-thinking trajectory, Rolls-Royce is aiding the move away from modern remote-controlled vessels. Utilizing technology that was first started four years ago, Rolls-Royce is working with artificial intelligence to create "intelligent awareness systems" and other "autonomous support tools" in order to create the ideal autonomous ship.
Rolls-Royce's naval creation will have a "planned range of 2,500 nautical miles, be able to operate for over 100 days and reach speeds of over 25 knots," as well as a "powerful electric propulsion system with two generations" for "four megawatts of electrical power to a 1.5-megawatt propulsion drive." The autonomous vessel will also be outfitted with solar panels and advanced energy storage.
You can take a look at Rolls-Royce's current autonomous naval ship above, and stay tuned for more information regarding its further productions.