Instagram May Be Moving to a 4x4 Grid
Kiss those mosaics goodbye.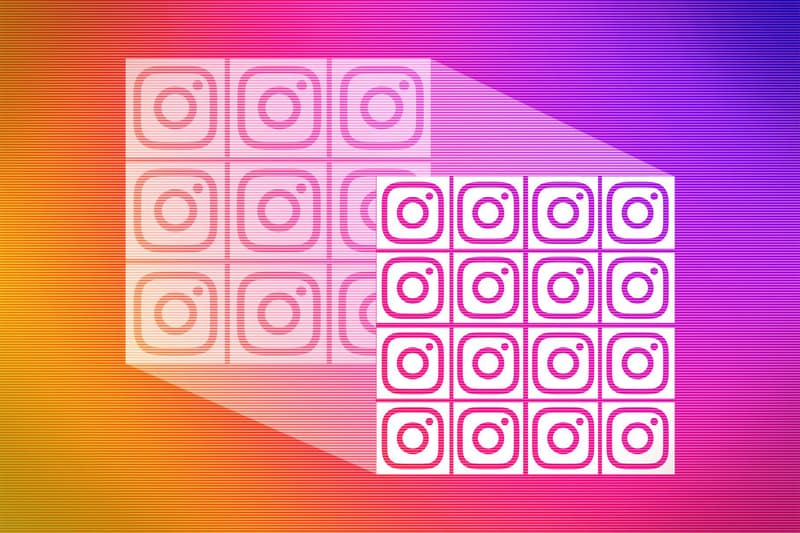 If you're the type that's been carefully curating a mosaic on your Instagram feed, you may soon have to kiss the bit of time-consuming social media output goodbye. As The Ringer points out, select users have noticed a major change to "The Grid": instead of the usual 3×3 look, the Facebook-owned platform is going with a new 4×4 display. And though it's currently in the testing phase, it seems like an inevitability that the new grid will eventually be the default for all users — many of whom aren't exactly thrilled about the change. Said user Palash Prabhaker to The Ringer via email:
It's been over a year that I've been formatting my Instagram in a multiple of three posts. I play with the overall look of my profile. I never had a design planned for my Instagram. All I knew was that if someone stumbled on [my account], they can scroll through my feed and get inspired… I regard my Instagram as a digital representation of me, I use my account as my digital portfolio. Messing with the grid view would mean that I will have to curate my Instagram again from the start with a constant fear of Instagram changing the layout again.
How do you feel about the modification? Sound off in the comments section below.