Coco Capitán's Art Is All Over Your Favorite Gucci T-Shirt
"What are we going to do with all this future?"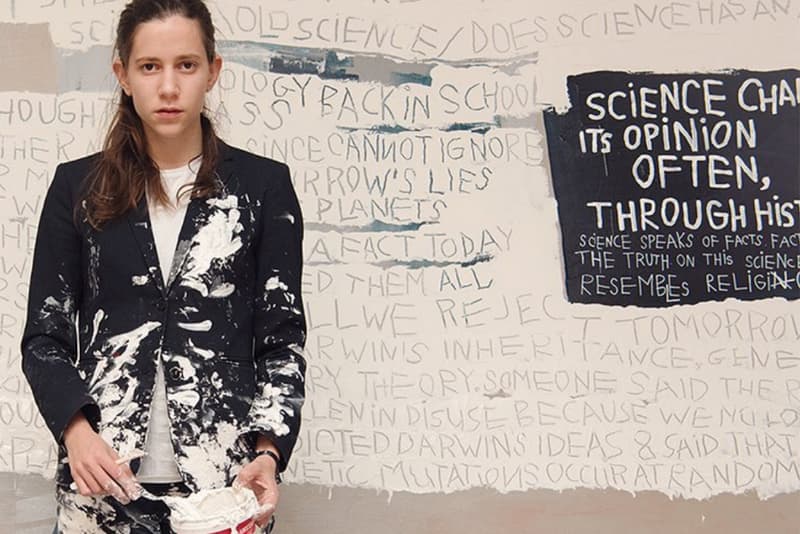 Metamodernist statements aren't necessarily what you'd expect to find on a full range of products from an Italian high-fashion house like Gucci. Yet, from T-shirts through to waist bags, the scrawled messages of Spanish artist Coco Capitán appear all over the brand's Fall/Winter 2017 collection: in fact — from the humorously off-kilter "Common Sense is not that common" to the more abstract "What are we going to do with all this future?" — Capitán's statements and questions are as synonymous with Gucci this year as the brand's own, unmistakable logo.
In a recent interview with Business of Fashion, Capitán — whose work also featured in towering public form as part of  Gucci's "Art Wall" project and who has also worked extensively as a photographer — gave her thoughts on everything from the place of selfies in life and art to the experience of working with Alessandro Michele and House Gucci. Take a look at some of the answers below:
On working with Gucci:
"I always compare it with when artists worked for the Medici family… I have many people telling me, 'You need to decide if you are an artist or a fashion photographer because it's going to be conflictive in the way you brand yourself.' But art comes at a cost that you cannot ignore and just producing something costs money."
On Selfie Culture:
"I'm not necessarily against selfie culture; I just think that self-portraiture in that context has evolved into something completely different… People who did self-portraiture only five years ago, before social media really became something, did it more with creative intent, and they were more conscious about what they were doing… [Today,] instead of writing to their friends, or saying personally what they were doing on holidays, they will immediately take a picture of themselves and put it online to tell others what they are doing on holidays. I think it brings good and bad things with it."
You can read the whole interview over at BoF now. And, for more from Gucci, check out the brand's the chunky-soled new sneaker.