Edoardo Tresoldi Transforms Paris' Le Bon Marché Department Store
The latest artist to take on the space.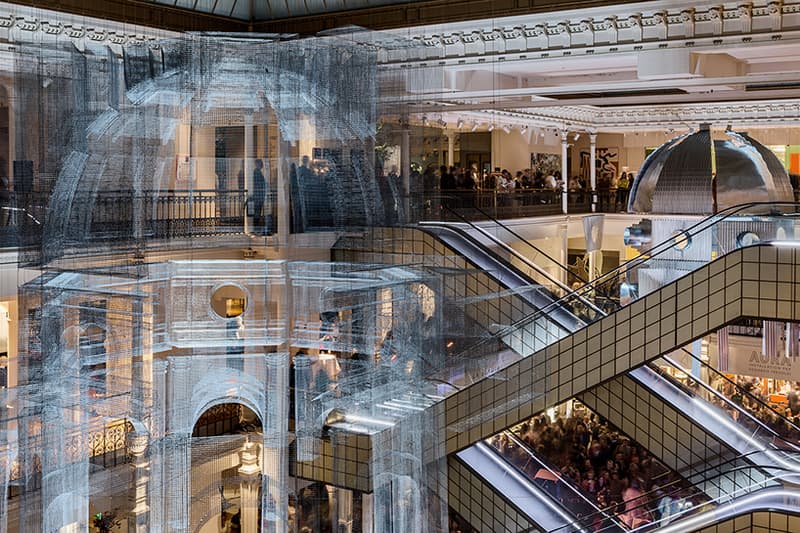 1 of 11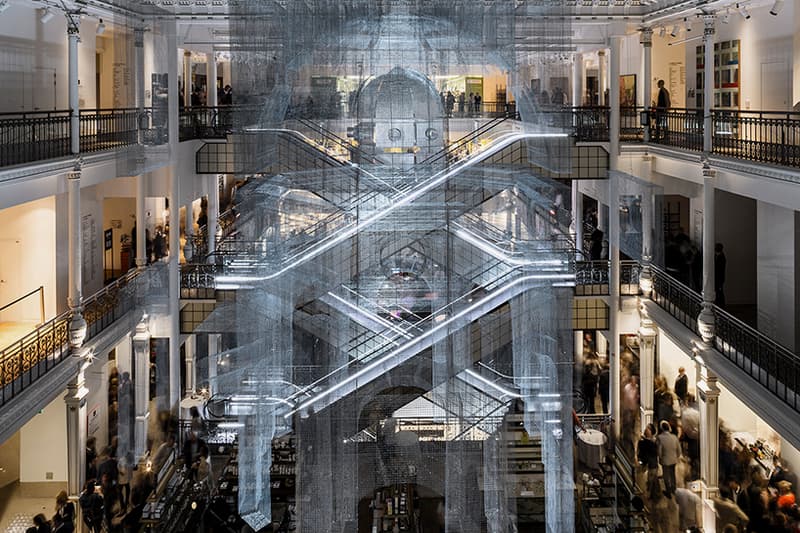 2 of 11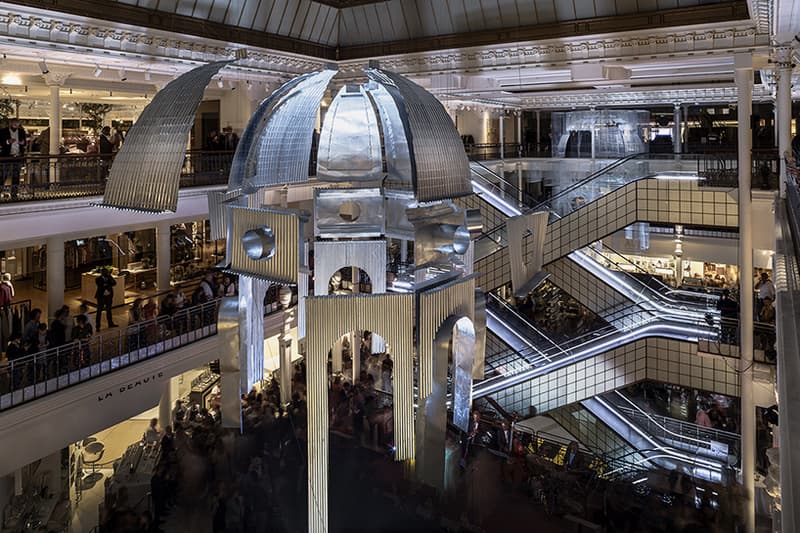 3 of 11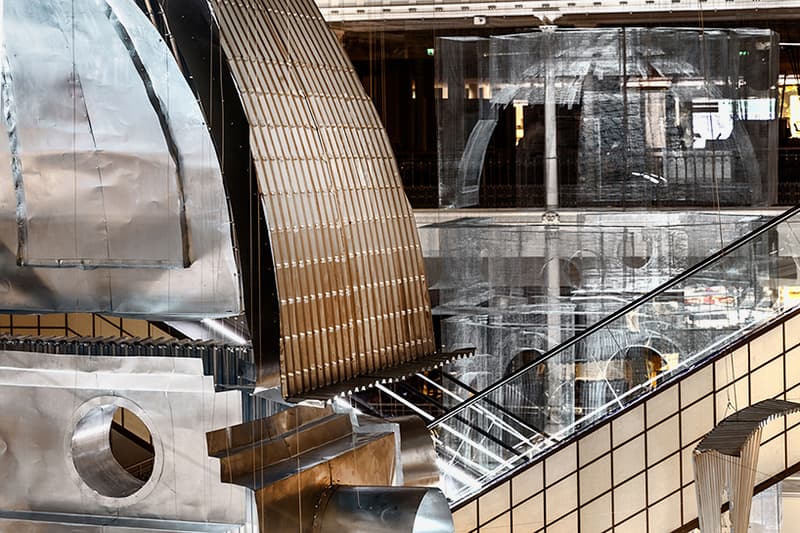 4 of 11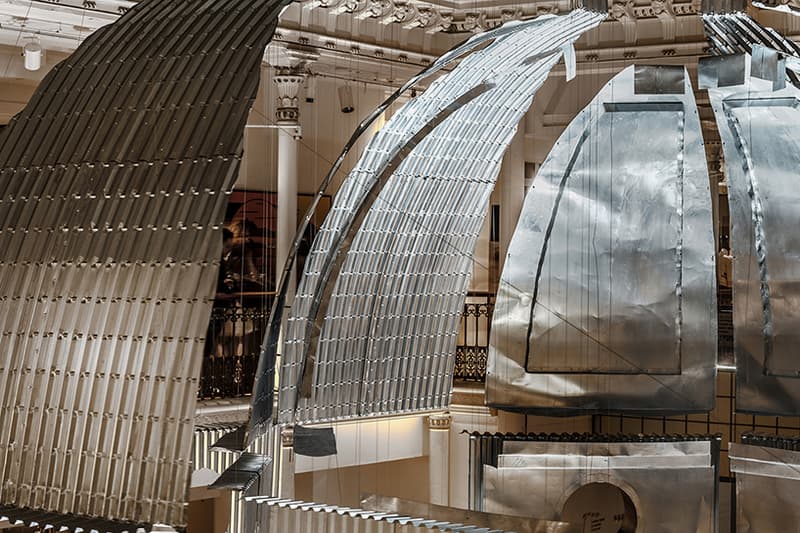 5 of 11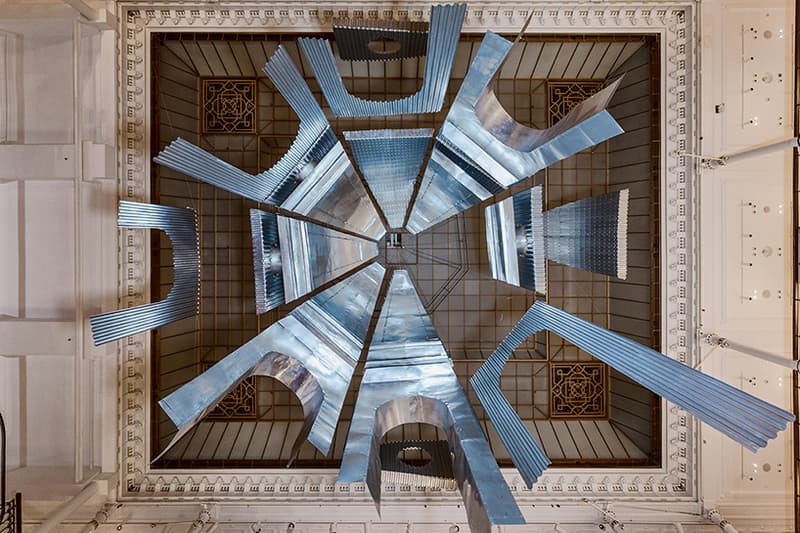 6 of 11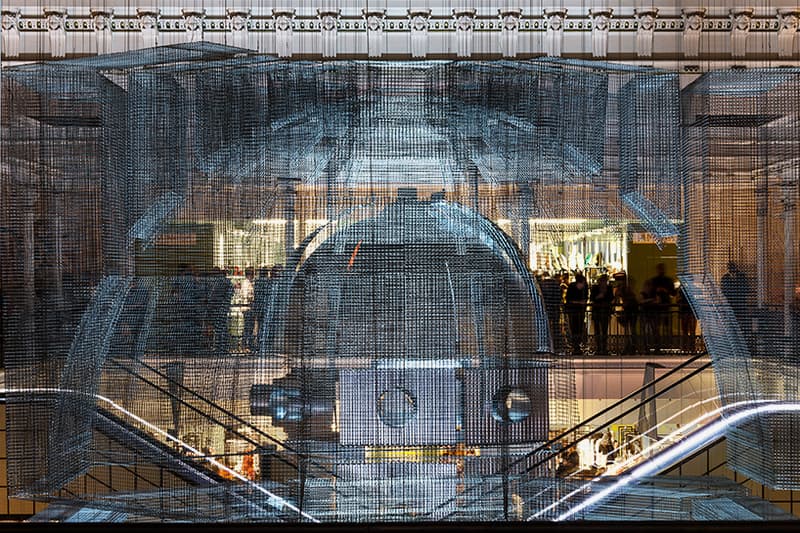 7 of 11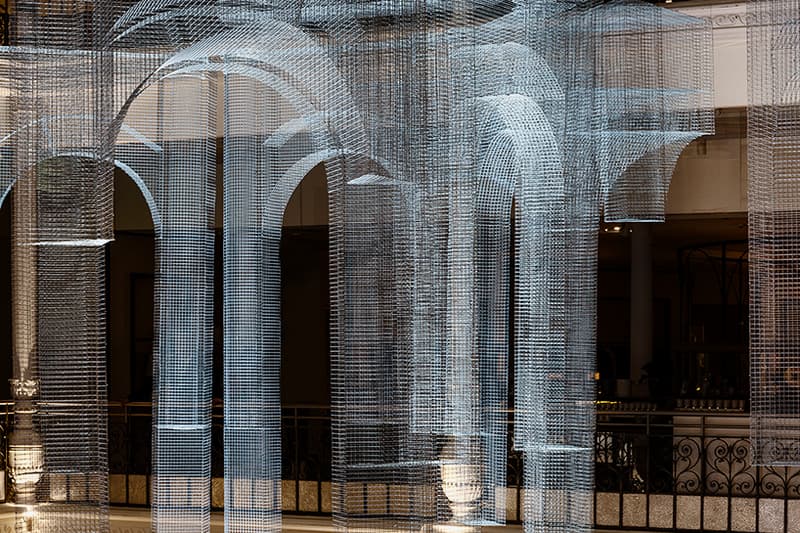 8 of 11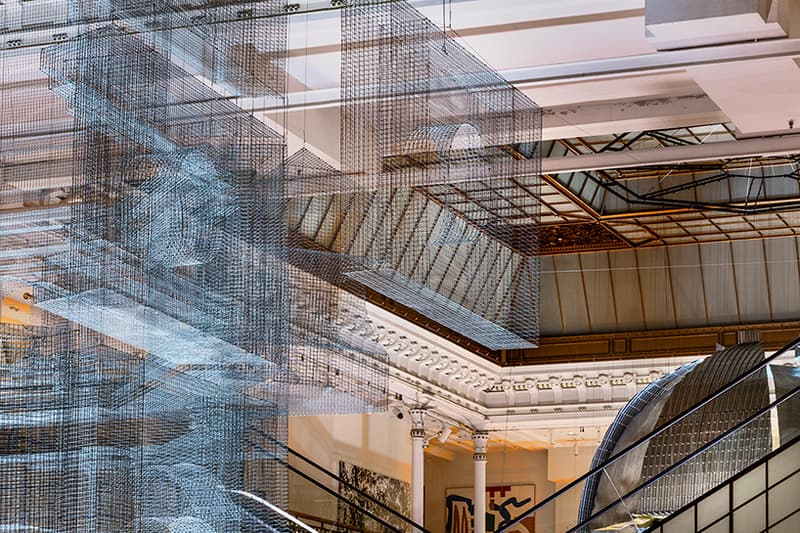 9 of 11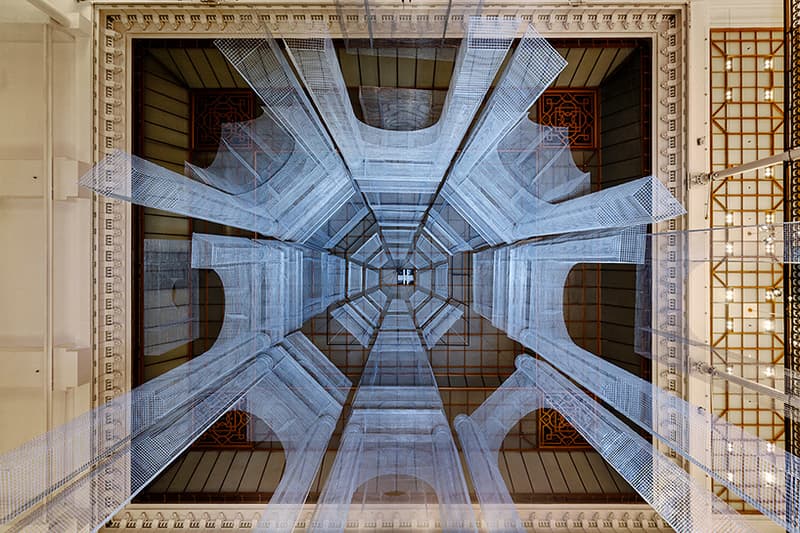 10 of 11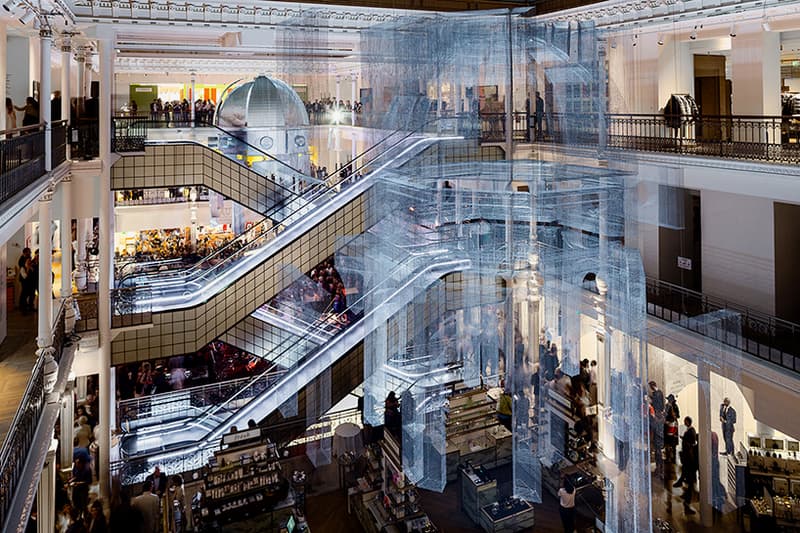 11 of 11
Italian sculptor Edoardo Tresoldi is the latest artist to take over Paris' Le Bon Marché department store, after Ai Wei Wei exhibited his Er Xi installation there back in 2016. Tresoldi's "Aura" is inspired by traditional Italian architecture, with two large domes suspended from the building's glass roof.
The first structure is made of corrugated metal sheets and represents an empty shell, while the other is in wire mesh — a material that Tresoldi is used to working with — and makes the structure almost transparent. The artist explained the idea behind the installation by describing the domes as "like relics on display in an 18th century natural history museum" and that "by observing them, visitors trace back the historicity of architecture through its apartments."
Tresoldi's installation is part of the department store's La Famiglia exhibition, which runs until October 22. In other arts news, check out Banksy's new artwork which is set to auction for $13 USD.