Bugatti Chiron Sets Astounding 0-400-0km/h World Record
"The first step on the way to a new world speed record."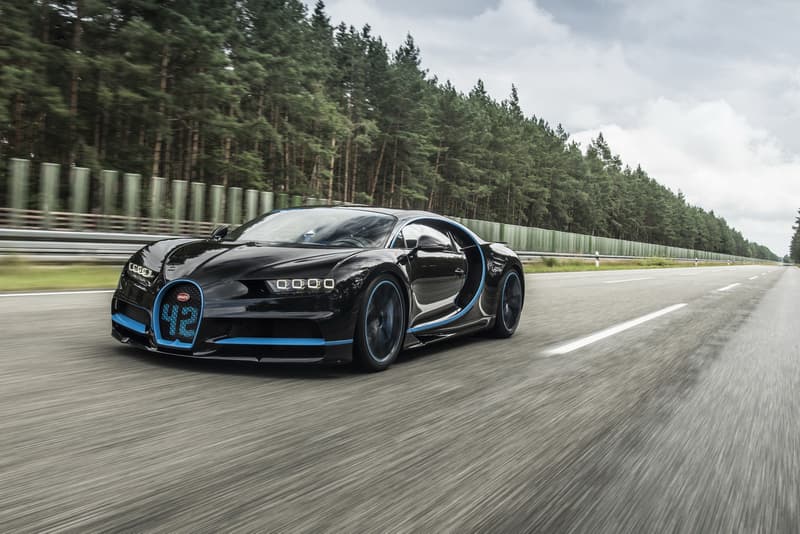 The Bugatti Chiron is starting to break records in a major way. Guided by champion racing driver Juan Pablo Montoya, the exotic car has sprinted from 0 to 400km/h (248.55mph) and back to 0 in 41.96 seconds of time; altogether, a distance of 3.112km (1.933 miles) was traveled.
The original 0-400km/h benchmark was achieved in a 32.6 second leap to 2,621 meters, with SGS-TUV Saar — the "worldwide leading company for testing, auditing, verifying and certifying" — standing by to supervise and "officially certify" the numbers and procedures. As Bugatti puts it, this is "the fastest time ever reached and officially measured for this driving maneuver for a production vehicle throughout the world" and serves as "the first step on the way to a new world speed record for production vehicles." The results of this run will also be presented at the 2017 Frankfurt Motor Show.
"Of course, the Chiron is a super sports car that requires your full attention when you are behind the wheel. At the same time, it gave me such a feeling of security and reliability that I was entirely relaxed and really enjoyed myself during my two days with the car," shares Montoya, who will also receive another shot at breaking his record in 2018.
You can take a look at the Bugatti Chiron above.