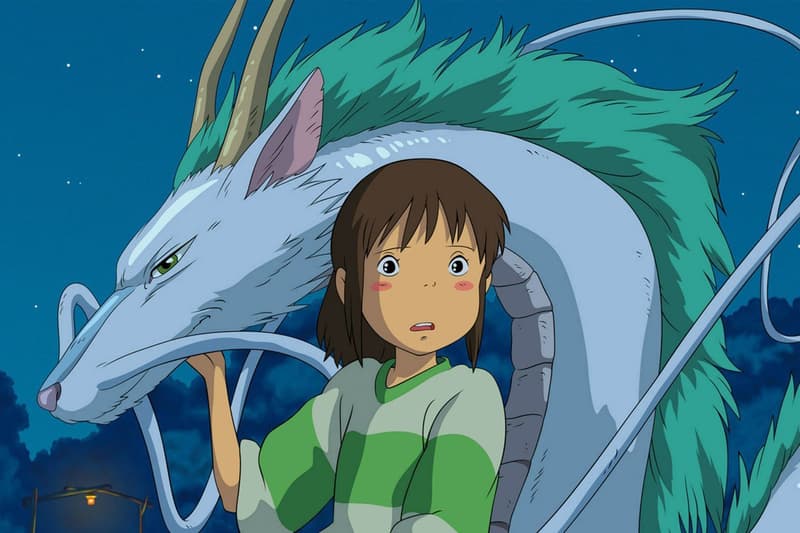 Japanese Artists Dominate This Week's Art
With exhibitions sprawling from China to Brazil.
---
Japanese art is ever-flourishing — especially today with artists such as Takashi Murakami and his Superflat movement paving the way for emerging creatives to elevate the genre. From the innocent to the more dangerously contentious artworks, virtuosos from the Land of the Rising Sun continue to borrow diverse influences from Western pop culture, eroticism, as well as traditional Japanese art to create original forms. One example is famed sculptor Haroshi who has made a new series of monster figurines out of skateboard decks.
From a tribute show for the legendary animator Hayao Miyazaki to immersive light installations by design consortium teamLab, take a look at noteworthy shows spotlighting renowned Japanese artists below.
Miyazaki Art Show at Spoke Art Gallery in NYC
Spoke Art is slated to launch a new tribute show for Hayao Miyazaki. From Spirited Away to Princess Mononoke, a gamut of international artists has reimagined the acclaimed animator's classic Studio Ghibli films into a striking series of prints, paintings, and sculptures. The Miyazaki Art Show is scheduled to take place on September 29 at Spoke Art's New York City gallery.
Spoke Art
210 Rivington St.
New York, NY 10002
Mr.'s "Floating in the Air in the Vicinity of a Convenience Store" Exhibit in Hong Kong
Superflat-associate and Supreme collaborator Mr. has launched a new solo show in Hong Kong titled, "Floating in the Air in the Vicinity of a Convenience Store." The presentation is packed with the Japanese artist's most recent drawings, paintings, sculptures, as well as a sizable installation that reference various anime, manga and popular TV shows. The exhibit is currently open to the public at Lehmann Maupin Gallery up until October 21.
Lehmann Maupin Gallery Hong Kong
12 Pedder Street
Hong Kong
Haroshi's "Rise Above" Exhibit at StolenSpace Gallery in London
After launching his first-ever zine, Haroshi returns with an announcement of an all-new exhibit at StolenSpace gallery in London. Dubbed "Rise Above," the solo presentation will feature the beloved sculptor's latest skateboard deck figurines inspired by iconic Japanese monsters. Accompanying the wooden sculptures are artworks that harness Haroshi's ubiquitous motifs such as wooden mosaic, dots and pixels. "Rise Above" will commence on October 6 up until October 29 at StolenSpace gallery.
StolenSpace

17 Osborn St.
London E1 6TD, UK
Azuma Makoto's "Gaibu-Outside" Exhibit in Rio de Janeiro
Azuma Makoto lives and breathes floral. The Japanese artist has garnered worldwide recognition for his large-scale flower installations alongside collaborations with fashion mainstays such as Dries Van Noten and Supreme. Makoto creates his stunning displays over at JARDINS des FLEURS — the artist's laboratory-esque studio that is packed with experimental floral objects. For his latest show, Makoto has built two sprawling presentations based on decomposition as the Oi Futuro Museum in Rio de Janeiro, Brazil.
Oi Futuro Museum
R. Dois de Dezembro, 63 – Flamengo
Rio de Janeiro, Brazil
22220-040
teamLab Launches New Artwork at Immersive Exhibit in Shenzhen, China
teamLab continues to push the boundaries of its light-based installations, especially with the introduction of new artworks for its exhibit in China. Titled "teamLab: Dance! Art Exhibition, Learn & Play! Future Park," the immersive presentation features a total of eight digital installations that were created using vibrant LED lights, lanterns and futuristic software that enables visitors to interact with the fantastical works. The exhibit is currently on display at the OCT Creative Exhibition Center in the Nanshan district of Shenzen.
OCT Creative Exhibition Center

OCT Bay, No.8 Baishi Road East
Nanshan District, Shenzhen
China