Post Malone Now Holds Apple Music's Single Week Streaming Record
With help from 21 Savage.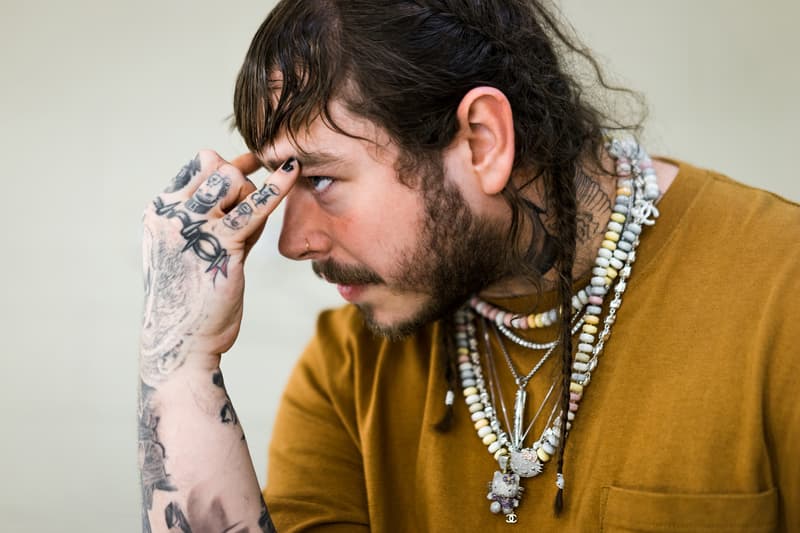 DJ Khaled has been dethroned for worldwide single streams on Apple Music by Post Malone's "Rockstar" and its record 25 million plays. Malone has racked up over 1 billion streams and four platinum singles from his debut album Stoney, and his lengthy relationship with Apple Music has served his single well. "Rockstar" received prime placement on The A-List, It's Lit and #OnRepeat — three of Apple Music's biggest hip-hop playlists.
This serves as a big accomplishment for the 27 million-subscriber streaming service (133 million less than Spotify) and isn't the first time Apple Music has done such a thing. Drake's More Life was released on every streaming platform and set multiple records on Apple Music, beating Spotify by nearly 30 million streams the first day, as well as grabbing 50 percent of worldwide market share in the album's first week.
"A lot of times on those records where we outperform is because we're ahead of the curve on them," Carl Chery, Apple Music's head of artist curation says to The Verge. "And to a point, Apple Music becomes the destination where people want to hear that particular record." Apple plans to continue its streak with Malone's upcoming Beerbongs & Bentleys when it releases later this year.