15 Years of Twisted Trust With Wood Wood's Karl-Oskar Olsen
The brand's co-founder talks graffiti, adidas and pushing the boundaries of collaborations.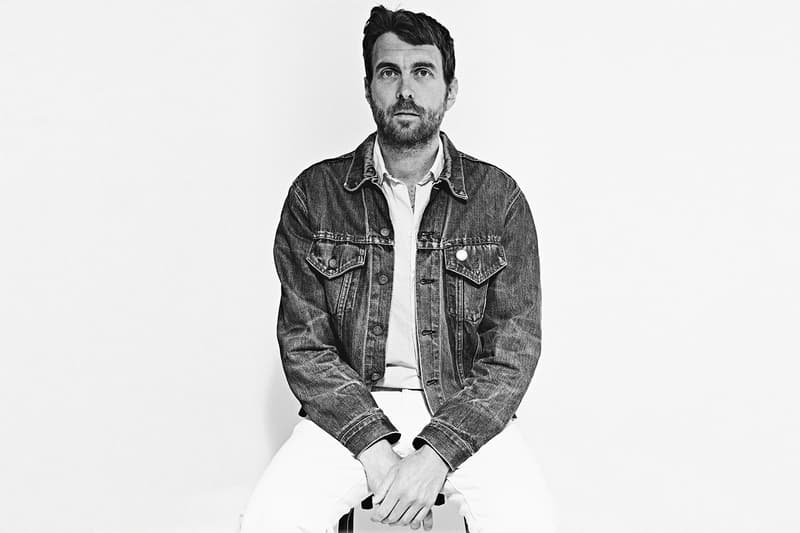 It's been impossible to miss Danish brand Wood Wood this year. As the Copenhagen label turns 15, the team behind it has launched collaborations with the likes of NEIGHBORHOOD, ASICS and — most recently — adidas. The series of collaborations proved to be the perfect birthday celebration, as the brand teamed up with old friends and new acquaintances on everything from wax jackets to football jerseys and sneakers.
To tie in with Copenhagen Fashion Week, and to launch the football-themed adidas collab, Wood Wood held a football tournament and street party. HYPEBEAST joined in on the birthday celebrations, and while we were there we sat down with the brand's cofounder — Karl-Oskar Olsen — to talk about Wood Wood's roots and what's changed over the past decade and a half.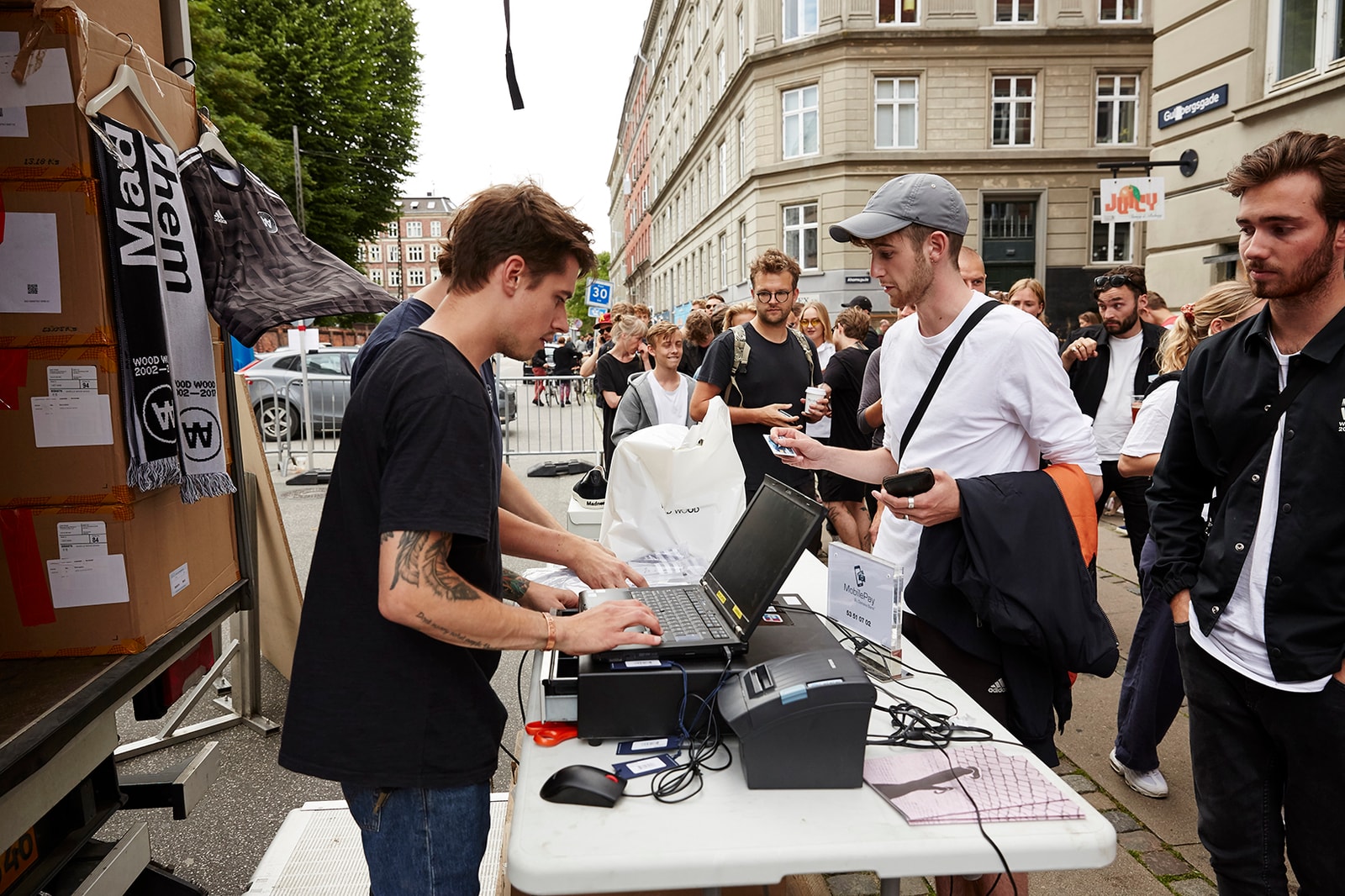 How does it feel to hit such a big milestone?
I didn't realize until this morning, actually, that I would feel it like this — but I'm proud that we managed to get to where we are now. I think that in the beginning we didn't have any plans for anything: we just started out back in the day doing T-shirts like many other brands or young artists. Around 2001-2002, young artists, skaters, graffiti painters were trying to find a new media to express themselves and we did so too. I think things really kicked off in 2006, when we did the first collaboration with adidas, because it opened up a lot of doors PR-wise and it got some attention towards our brand. Yeah, I'm proud.
When you first started off as a T-shirt brand, did you ever think you'd still be doing it 15 years later?
No, not at all. Actually I wanted to build houses and to design small shelters in the forest. I didn't have any plan on doing this. But, obviously, coming from the culture that I'm from, of skateboarding and graffiti, it's always been a matter of style — and I love style. I love telling stories within style. So maybe it was meant to be.
How have things like skateboarding and graffiti shaped Wood Wood?
I think it shaped our brand mostly in the energy that is within those cultures. Maybe more graffiti, because if you are a graffiti artist you need to continue pushing; you can't just lie back, because your name is just going to be forgotten. That's the same when we create collections and collaborations. We still try to put in that energy. I guess we always saw ourselves as like a little side of the community of fashion; we enjoy having a little niche of our own — especially in Scandinavia.
How do you think the brand has changed over the past 15 years?
Well it's been changing organically towards where we are now. Obviously we didn't have any intentions of being an underground brand or a limited edition brand — we have a pretty open mind towards where we want to be and who's going to wear our clothes. The major thing is that now we're mid-size, and it's not only me and Brian [SS Jensen, co-founder] who need to understand what we're doing. There's 30 other people in the house that need to know what we want to communicate and when and why. That part has been really difficult, and that's probably the most significant change to the company.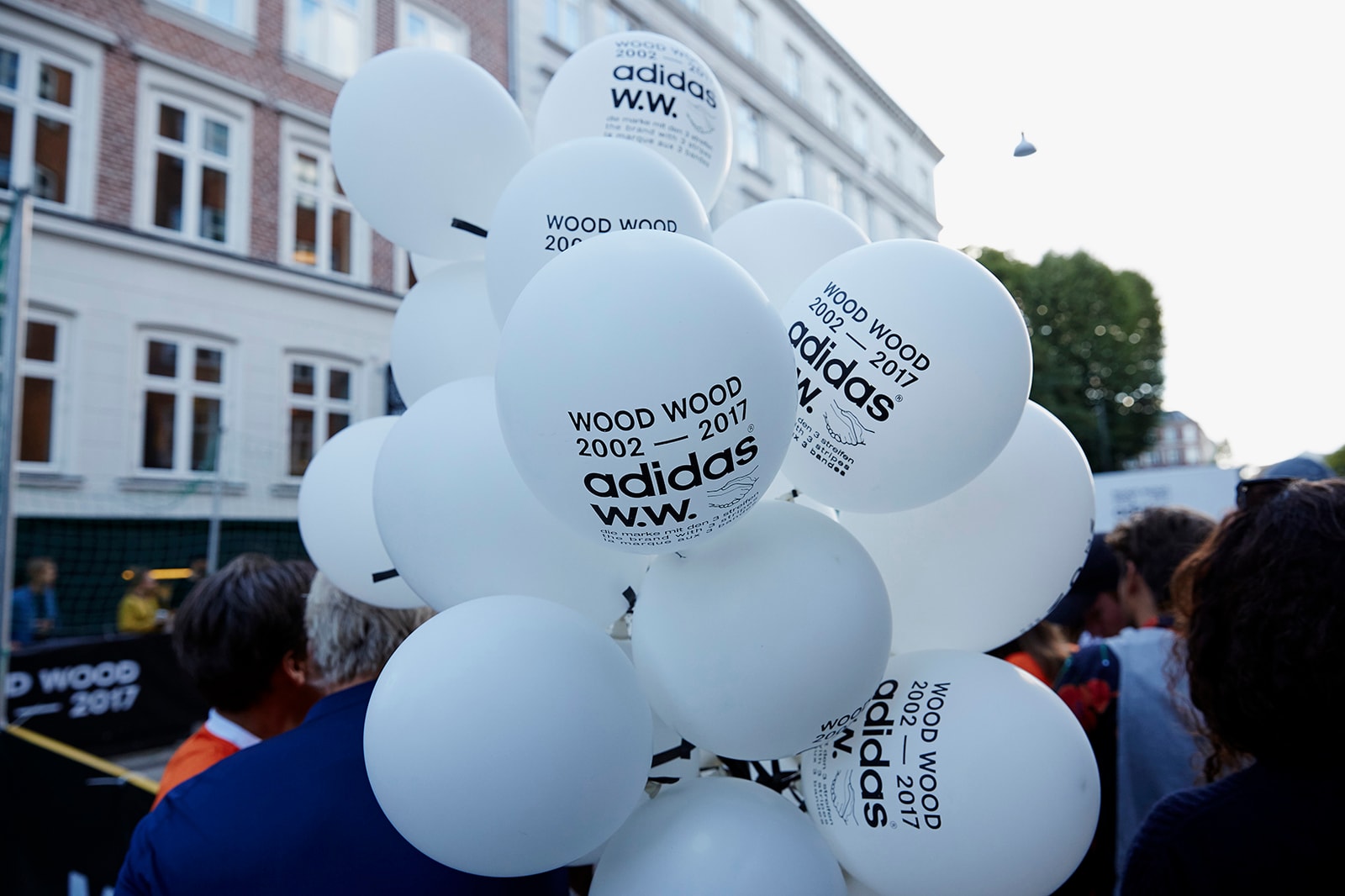 The world's a very different place than it was 15 years ago, how have you managed to stay relevant for such a long time?
It's a good question, because sometimes I don't know myself. I spoke to a guy yesterday and he was like "it's horrible to open and start a new brand nowadays, because there's brands everyday and there's collaborations everyday, how can we make a difference?" If you think too much of that you can just go home and go to sleep, because there are just so many things going on. You need to look into yourself — try to create the best possible product.
I think that what has been working out for us is that, now, we've done almost 70 collaborations in the last 10 years. I think that every collaboration has a presence and relevance, because we are creators and we try to differentiate our product so it keeps getting interesting. If we had one style and every shoe or every collaboration we did was like black with white print or with a skull or something, it'd just be boring. We have a saying here, "Wood Wood can't be trusted" and I think that gives me the opportunity to go in which direction I want to go and I don't need to answer any questions because I can just say "I said you can't trust me."
Is it nice to have that freedom?
Yeah, it's nice to have that freedom, but at the same time it's important to set some rules for yourself when you create something. I remember when we did the first couple of collaborations, especially the first adidas shoe. It's horrible. We did an adi collar shoe in 2006 and we wanted to do the shoe so much that we took in like 30 different elements — look at it now and it's just everything in one shoe. Now, we're better at working on simple concepts and inserting the Wood Wood DNA into them, which is "creativity, attitude and quality." Quality doesn't necessarily need to be the quality of the garment; it can be the quality of the concept. It needs to be real.
"Building bridges between like-minded creators, artists, designers from abroad really helped us to open up our minds. We can't be too much within our own heads. We need to look out and see what goes on in the real world."
To mark 15 years you've released a whole host of collaborations. Why was that how you decided to mark the occasion?
Well, we wanted to see how far we could take it. It's a little bit taking the piss out of things; I get so fed up with these collaborations each day and each hour. You can scroll down on a site and it's a massive wall of collaborations. We were just like "fuck it, let's just do as many as possible."
And also I think it's not only something we do towards external, it's also internal. It's really cool to see people in house getting really into the brand and into the work when they see the result of something. It's quite fast to make something nowadays, so it's really cool.
When you're working with other brands, what is the design process like?
It's different from brand to brand and timing, etc. Some brands, when you've worked with them before, you know the drill — it's also a matter of the sizing of the collaboration. This one with adidas was very easy because we all had a clear idea from the beginning of what we wanted to do. So we approached them and asked for this. Normally it comes from the other side, this is actually the first time I called up a brand and said "hey, can we do this because we want to celebrate?" All the others have been the other way around, because when they do collaborations they normally want to create hype around a product.
Football is the key theme of this adidas collab. Why did you decide on that?
Instead of doing a presentation or a show during Copenhagen Fashion Week, from the beginning we thought "lets have a party," lets make a football tournament. Because Wood Wood has actually always had a sporty element in our designs, we thought it would be cool to keep it street — and then it's obvious to make a shoe. It also happened that, with adidas now, after the BOOST, it's the year of the Gazelle. It's not to pretend that we're a football brand, because we're definitely not. We have the Madness/Mayhem theme and that's what we think is cool about football: it's not just the field and the players, you also have the crowd and the spectators and the atmosphere that's around that.
It's football culture and it's a state of mind. And, on top of that, the Gazelle has a long history of naming the shoe after different cities and we thought it'd be cool to dedicate the shoe to the borough of Norrebro, which is where we're from.
By referencing that, I guess you're saying that this area is important to what the brand is. Why is it so important?
It's because it's super unestablished when it comes to fashion. This is where most young people live because the apartments are cheaper. There's a lot of different nationalities here — you've got Arabic people, Spanish people, Chinese people — all living side by side. I think Wood Wood has always seen ourselves as being more international than Danish. When I travel to London, or Paris, or New York and I get back to this neighborhood I don't feel that much difference. So that's why.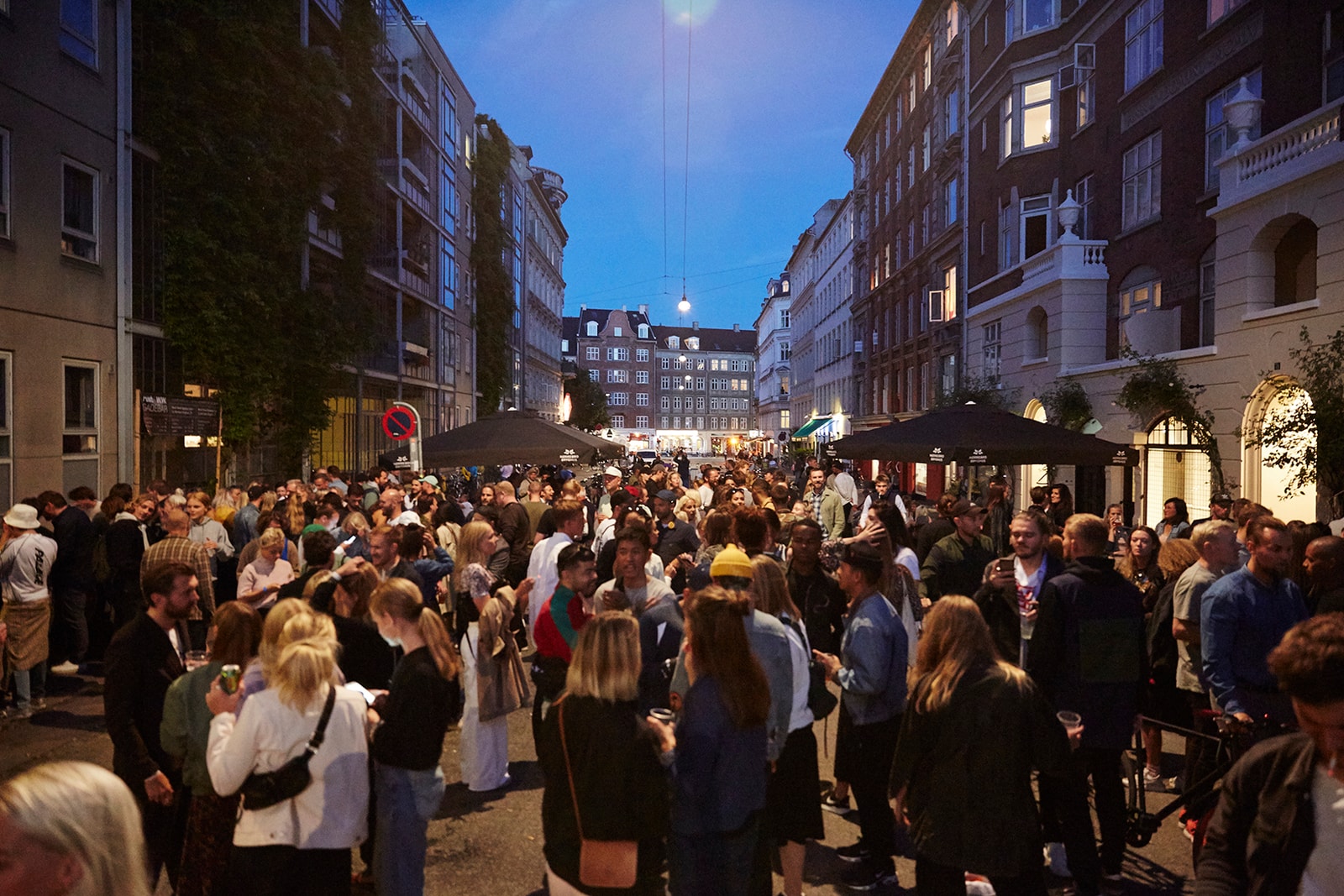 Are there any collaborations you've ever done that particularly stand out?
I think that my favorite is when we did the adidas ZX 9000 a couple of years back. When you look at the shoe, it looks like an adidas shoe from the energy level. But I really like that. When we designed the shoe, adidas was like "are you serious about this?" It looks like a shoe we did ourselves, and this is the point. We don't want to mess around with the silhouette because its such a beautiful and classic silhouette.
You also recently launched the Index line. What's the idea behind that?
The idea is segmentation within our collection. We have grown and we have actually opened up distribution towards bigger e-tailers, which is cool with me. You just need to create something for the stores that you actually think is cool. The Index is actually meant to be a creative playground where we can try out different things and we can highlight them in nice selected stores. That's the main idea.
Scandinavian design and that aesthetic is really popular at the moment. How do you see Wood Wood relating to that?
There's a lot of aesthetics in our collection and in our design that is very Danish. I think that the most Danish thing or Scandinavian thing within our range is the graphics, the humour, the context of telling stories. We built the brand on an international network. Building bridges between like-minded creators, artists, designers from abroad really helped us to open up our minds. We need to have the Danish aesthetic, but we can't be too much within our own heads. We need to look out and see what goes on in the real world.