Facing the Future With Manchester City's Gabriel Jesus
"I still have many, many, many dreams."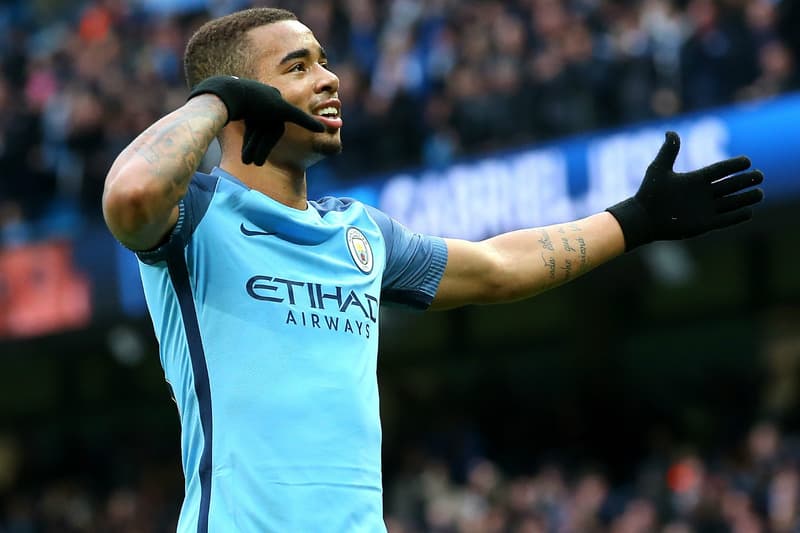 It's no secret that the weight of expectation lies on the shoulders of Brazilian football players and has done so for some time now. Through the historic successes of Ronaldo and storied career arc of Ronaldhino to the spectacular flare of Chelsea's Willian and the exorbitant transfer financials recently recorded for Neymar Jr., the marquee status of players from the South American nation has almost reached a level of feverish presupposition. Enter, then, Gabriel Jesus: 20 years old and already graduated through the youth team at São Paulo's Palmeiras, in to the club's senior team — a fully-fledged member of his country's chosen 11 — and, now, an integral part of the first-team ranks of one of the footballing world's biggest names: Manchester City.
Having already proved himself invaluable — and, if not invulnerable, at the very least a powerful force of will — making an impressive start for City and, against the tide of expectation, fighting his way back from significant injury in only his fourth game for the club, eyes are once again firmly trained on Gabriel Jesus; from fans to foes — both on the pitch and off — as the 2017-18 Premier League season begins, the young Brazilian is now in full focus. HYPEBEAST caught up with Gabriel Jesus at the launch event for adidas Athletlics' new Z.N.E. Pulse line — available globally as of today, August 22 — to discuss staying humble, resisting pressure and the importance of having good people around you to keep you grounded. And, of course, the young player's hope for the season still to come.
Considering the unfortunate — and unfortunately early — end to Jesus' 2016-2017 season, the start of this year's proceedings must bring a mix of conflicting emotions flooding in, as well as the usual mix of anticipation and adrenaline. With things now in full swing, but very much in the early stages, how is he feeling about what might be in store for 2017-18? "I'm very positive," he begins tentatively, speaking through a translator."I'm expecting to play and to win and to accomplish things for and with the club," he says before taking a pause – pensive and clad obligingly in his sponsor's latest garms — before repeating himself, as if as much for his own benefit as for anyone else's. "I'm feeling very positive."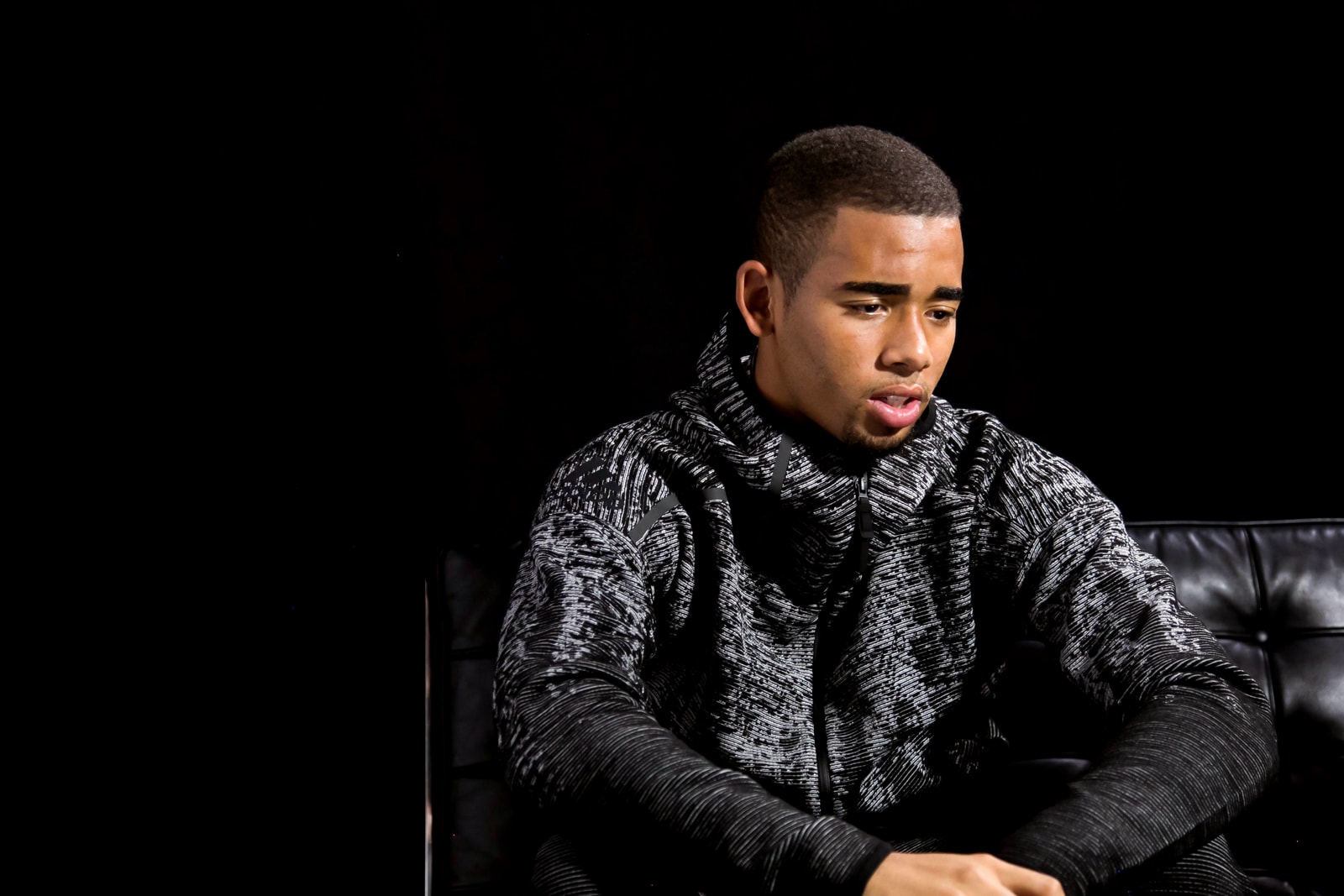 BEN AWIN / HYPEBEAST
Asked about possible differences in his life since signing for adidas when he was 15 and become a talking point in post and pre-game analysis (both professional and otherwise), Jesus seems resolute. "It's true — a lot has changed," he tentatively admits, perhaps unwilling — at least in part — to acknowledge that he's not quite the same person he was half a decade ago. "But I still have many, many, many dreams — ones still to be developed and perceived." It's a recurring theme with Jesus, who seems about as grounded as it's possible to be in his position — something he seems to have managed by taking care not to get too far ahead of himself, even now: when asked what he'd like to achieve, both for himself and for the club this year, he remains warm and visibly hopeful but guarded about his expectations nonetheless. "I don't like to talk about the things I have yet," he explains, "Just to say that I'm working hard for them for now."
It's true — a lot has changed. But I still have many, many, many dreams — ones still to be developed and perceived.
It's not just a case of attitude, either — knowing and keeping a firm hold of exactly who he is remains an important topic for the young star. "It's not hard to keep my feet on the ground — it's not hard because of my origins. I came from a real community back in Brazil and having them around — my family and my friends, my mother — really helps to remind me where I came from and also who I am."
Having your family around you is one thing, of course, but how does that translate to working at one of the biggest football clubs in the world — where several language barriers are constantly in play and relationships, as ever, are intense? "I was very welcomed by the team since the very beginning," he begins with a sense of what feels like genuine affection. "I was young, but I was already a professional by then, ready to be a part of the team." Exactly what part in that team Gabriel Jesus will play this year — what he'll contribute to City's possible successes in a new season now underway — of course remains to be seen. Whatever it is, however, all signs suggest that the young Brazilian will take it in his stride.
The Z.N.E. Pulse collection is available from today, directly from the adidas web store.