It's Official: Neymar Jr. Joins Paris Saint-Germain With World Record Transfer
Roughly $35 million USD a year, after taxes, for five years.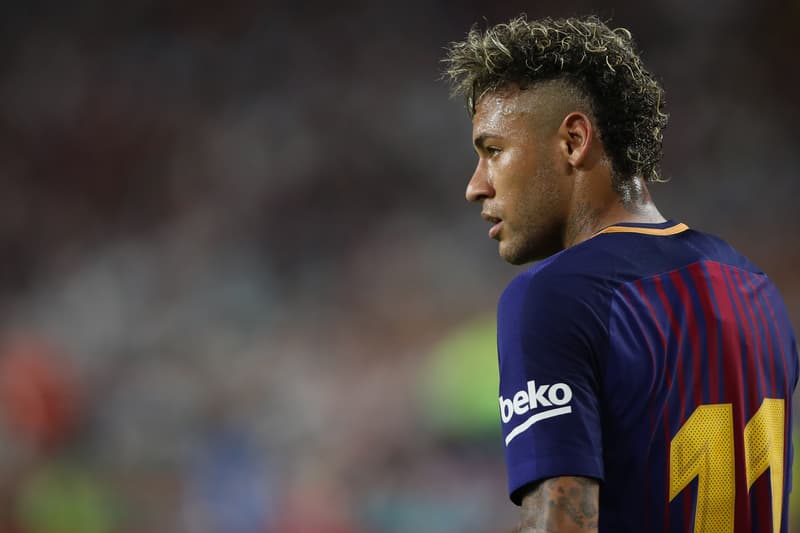 Barcelona FC terminated Neymar Jr.'s contract earlier today after accepting the Brazilian superstar's world record transfer fee of €222 million EUR (approximately $263.5 million USD). This update comes just a few days after Neymar was seen leaving Barca's training session, with teammates like Messi issuing their goodbyes via social media.
ESPN initially reported that Neymar will sign a five-year deal with Paris Saint-Germain worth €30 million EUR (approximately $35.6 million USD) annually, after taxes, later today, with an official announcement scheduled for sometime Friday, August 4. PSG then took to their website to publicize the news, stating "Paris Saint-Germain is very happy to announce the arrival of Neymar Jr. to the team. On Thursday the Brazilian striker signed a five-year contract in the presence of the Club's representatives. Neymar Jr. is now committed to the French capital's club until June 30 2022."
The move becomes the most expensive transfer ever, doubling Manchester United's €105 million EUR (approximately $124.6 million USD) buyout for Paul Pogba last summer.
If the timeline goes as reported, the 25-year-old forward could make his PSG debut at the club's Ligue 1 home opener against Amiens on Saturday, August 5.
Lastly, ESPN confirmed Barcelona will send transaction details to UEFA, ensuring the French club is "adhering to financial fair play regulations." Neymar, as well as a number of other high-profile footballers, have been accused of not reporting contract earnings to avoid hefty taxes in recent years.
Read Neymar's official statement, originally published on PSG's website, below.
"I am extremely happy to join Paris Saint-Germain. Since I arrived in Europe, the club has always been one of the most competitive and most ambitious. And the biggest challenge, what most motivated me to join my new teammates is to help the club to conquer the titles that their fans want. Paris Saint-Germain's ambition attracted me to the club, along with the passion and the energy this brings. I played 4 seasons in Europe and I feel ready to take the challenge. From today, I will do everything I can to help my new teamates, to open up new horizons for my club and to bring happiness to its millions of supporters around the world."