BEAMS x Harvey Nichols, Where Japanese Cool Meets U.K. Heritage
Going behind-the-scenes of "Tokyojin", the BEAMS and Harvey Nichols pop-up shop.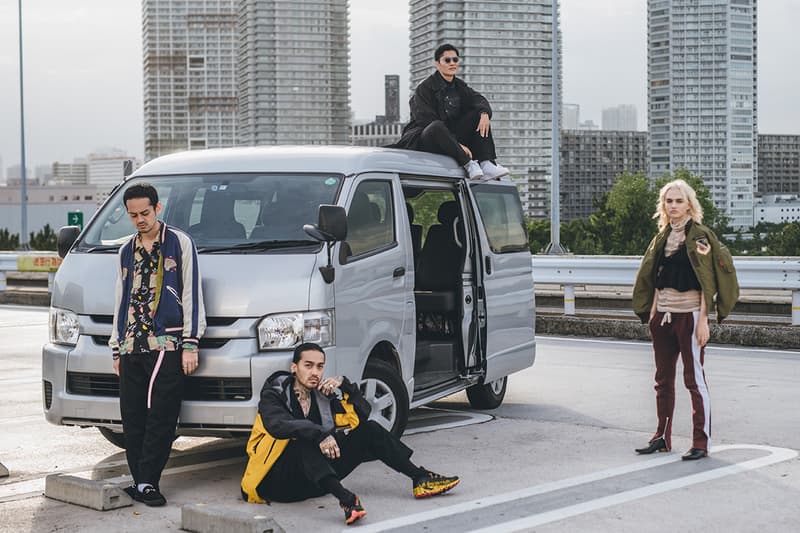 In 2017 — with brands like visvim and Hender Scheme gaining much-deserved recognition — there's no shortage of appreciation around for Japanese design. It's a near constant in menswear and one of the rare things that crosses all boundaries — be it streetwear, heritage garments, reproduction goods or high end fashion. But, despite this across-the-board popularity, it can be relatively difficult to get your hands on some of the most hyped brands.
This particular frustration has, in turn, led to the rise of the proxy: a service that buys goods from Japan and delivers them worldwide for a fee. While this is a system that works well for some, not everyone wants to use a third party to get their hands on clothing. This is part of the reason why successful store and brand BEAMS has teamed up with retailer Harvey Nichols to create a new pop-up called Tokyojin. In order to find out more about the space, we spoke to BEAMS creative supervisor Makoto Toda. He let us know that the idea was first broached while both companies were in Copenhagen for CIFF. "They showed us a strong interest in what we do, and they were planning to come over to Tokyo so we showed them around our city," Toda says. "That is when we began to exchange ideas on how we can work on something together to form this collaboration."
For BEAMS, the decision to work with Harvey Nichols was based on mutual understanding and respect. "They wanted to make this happen primarily as much as we are honoured to be asked." Toda said. He also noted that the two entities, while different, are also on the same lines creatively, saying that "they are pushing to introduce new brands and ideas something BEAMS advocates."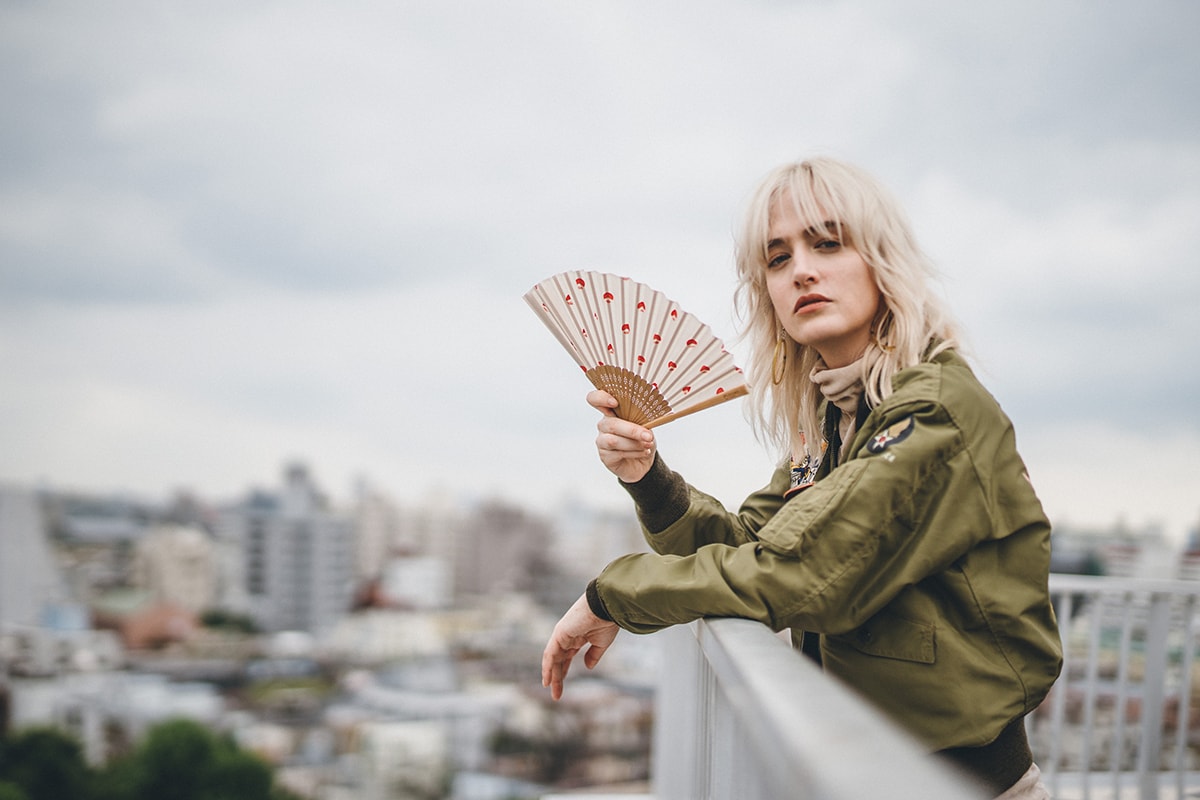 The advocation is mutual. Speaking to David Aquilina, Harvey Nichols head of menswear, it's clear he has the same level of respect for BEAMS that they do for the storied retailer. "BEAMS is a cultural institution in Japan and having recently re-launched menswear in Knightsbridge we felt that there was no better way to showcase what we believe in than to collaborate with a brand that we think shares similar values."
These values are what brought the two institutions together but, as we mentioned earlier, there's historically been issues when it comes to Japanese brands working with European retailers. We decided to ask Aquilina about what some of the problems are and, as expected, he listed a series of logistical issues. "Distance, time-zones, exchange rates and sizing," he says. "All the fun stuff." But, speaking to Toda, these issues were ones that Japanese brands are actively looking to change.
"I think that the reputation [of Japanese brands being insular] has been changing drastically," says Toda. "Almost all of the Japanese brands that I know are eager to open the doors to overseas markets and influences." He also notes that there has been a shift when it comes to the perception of Japan, something he puts down to the tourism trade, noting that the sheer amount of international visitors has helped people see that it's not quite as insular as previously made out. Aquilina agrees, noting that the store has had Japanese brands at the space for decades. "We have had Japanese brands in the mix since the '80s. Lots of them would have been considered niche back in the day but we like to nurture them and watch them grow. At the moment we have the likes of FACETASM, Remi Relief, Suicoke, Junya Watanabe, and Mihara Yasuhiro and have just added Noma Textile Design to the mix which we are really excited about."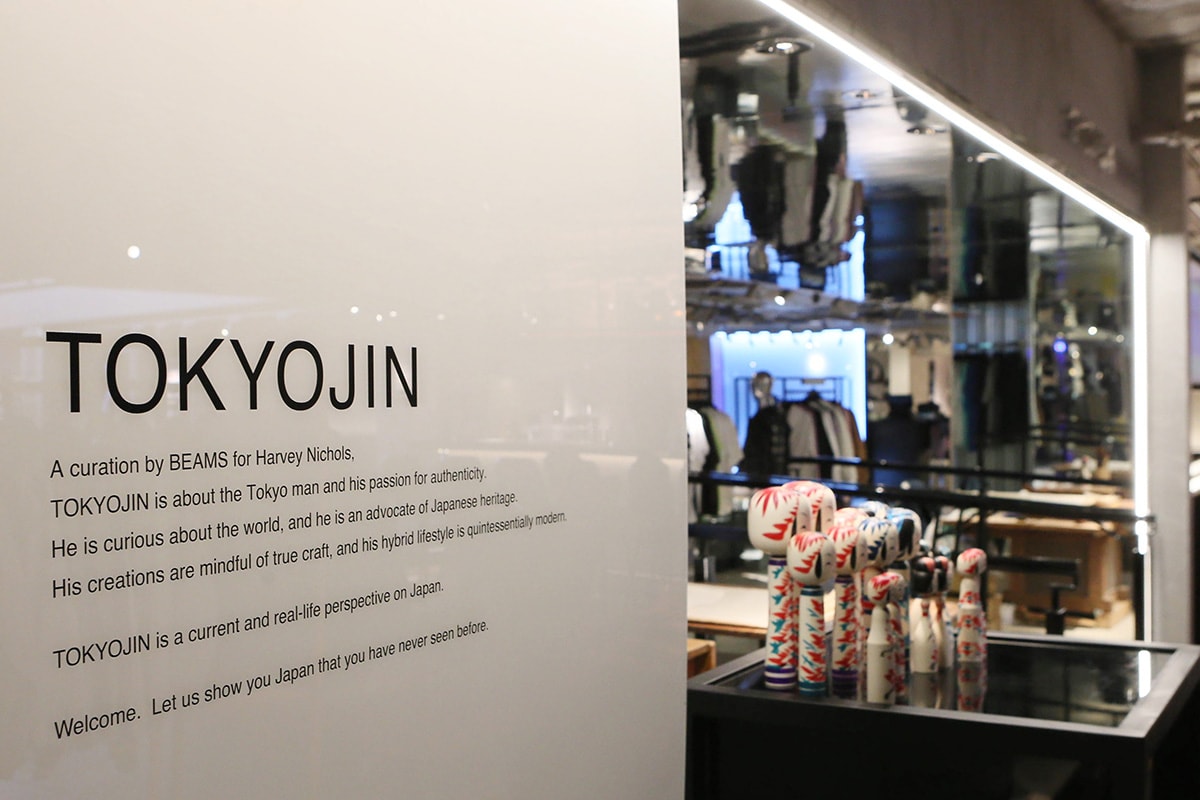 Despite the increased openness, Toda does note that there are still plenty more to see from the country. "I think that there are still plenty of Japanese brands that are yet to be discovered which have great potential to succeed in the overseas market. We hope the pop-up at Harvey Nichols is just the beginning of tapping into this market." He stresses the importance of the brand mix curation, saying that the editing process was rigorous and meant to showcase the best of Japan. "Japanese production, fabric and treatments are second to none and the brands we've chosen have something that they can shout out loud about on their quality and making."
It's also worth noting that Tokyojin is the first pop-up of its kind for BEAMS, which means special attention has been paid to just how it will be pulled off. "The pop-up houses our private in-house labels such as BEAMS, BEAMS JAPAN and BEAMS PLUS," says Toda. "But we have also bought BUZZ RICKSON'S, TAILOR TOYO, SUN SURF, LOOPWHEELER, TEATORA, OrSlow, VAPORIZE, ALOYE and FLAGSTUFF. In addition to some selected items from Fennica, which offers a wide range of artisanal crafts and well-made products sourced from all over Japan, and TOKYO CULTuART by BEAMS." But, beyond that, it's important to the Japanese retailer that "each product has a story to tell in order to create an immersive experience for customers."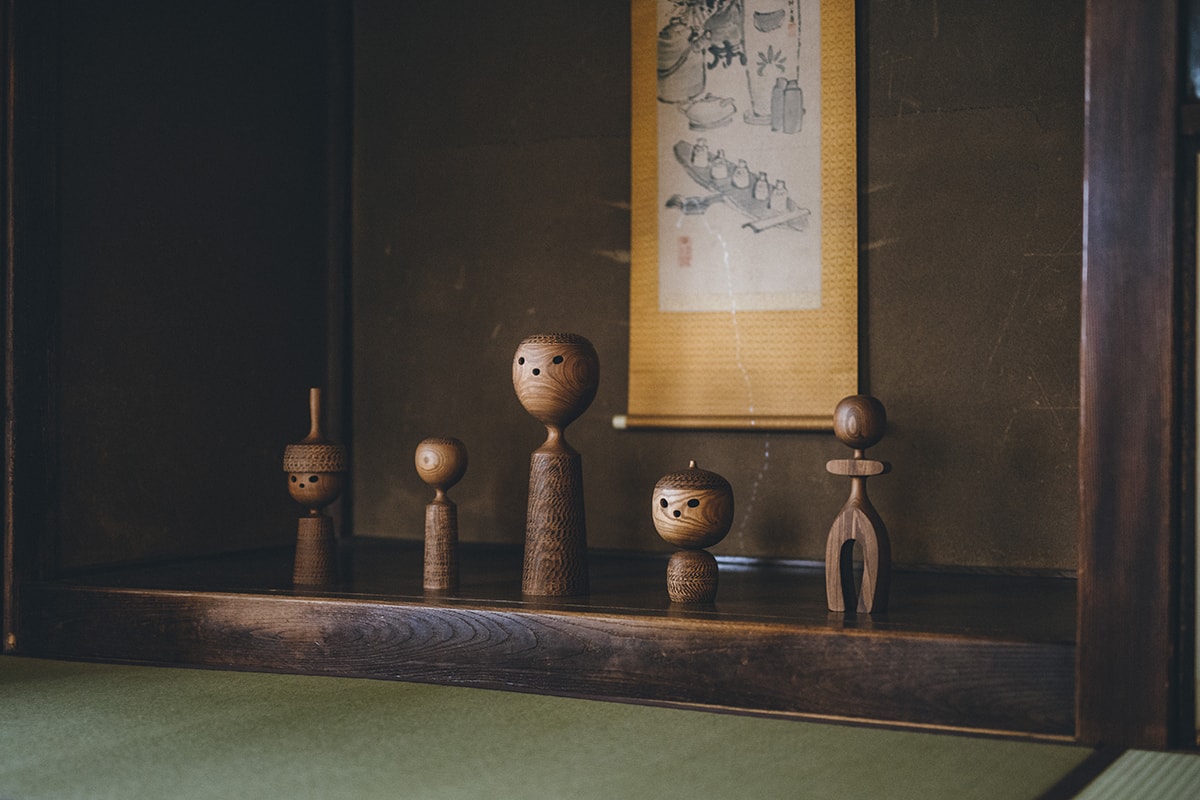 Japan design has always been recognised on a worldwide level, but there now appears to be a level of co-operation between East and West that wasn't seen before. Whether it's Hender Scheme collaborating with adidas, Visvim's Hiroki Nakamura starring in Apple commercials with Dwayne Johnson or BEAMS hosting its first ever pop-up with Harvey Nichols, it's clear that collaboration will be the way forward for Japanese brands.
TOKYOJIN takes place from now until October 17 at Harvey Nichols.