First Fleet of Tesla's Lower-Priced Model 3 Will Be Ready by End of July
Elon Musk also predicts 20,000 cars will be ready by December.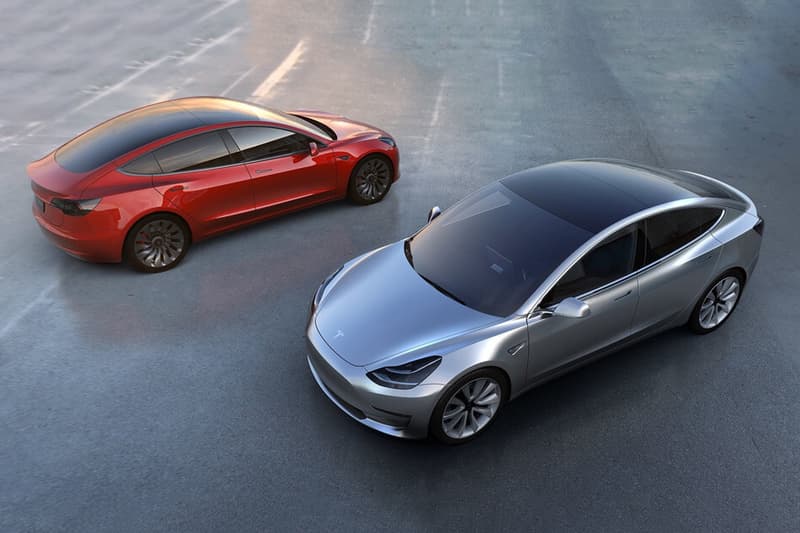 After passing all regulatory requirements for production, Tesla will produce the first Model 3 sedans two weeks ahead of schedule. Tesla CEO Elon Musk made the announcement via Twitter Sunday, revealing that the automaker plans to have SN1 (serial number 1) completely constructed on Friday. By July 28, Musk says the first 30 customers will receive their cars at a handover party. One-hundred more cars will be available in August, before production ramps up to 1,500 in September, and over 20,000 by the end of the year.
The news seems quite ambitious since the company first unveiled the affordable electric car at an event last March. There are reportedly over 400,000 pre-orders for the Model 3, as the U.S. and China are the leading countries reserving the car. The Model 3 will seat five passengers, accelerates from 0 to 60 miles per hour in 5.6 seconds, and it is slated to retail for $35,000 USD.
Model 3 passed all regulatory requirements for production two weeks ahead of schedule. Expecting to complete SN1 on Friday

— Elon Musk (@elonmusk) July 3, 2017
Handover party for first 30 customer Model 3's on the 28th! Production grows exponentially, so Aug should be 100 cars and Sept above 1500.

— Elon Musk (@elonmusk) July 3, 2017
Looks like we can reach 20,000 Model 3 cars per month in Dec

— Elon Musk (@elonmusk) July 3, 2017