Nintendo's 'Splatoon 2' Pays Homage to Kanye West's YEEZY BOOST 750
They're as hard to nab as the real thing.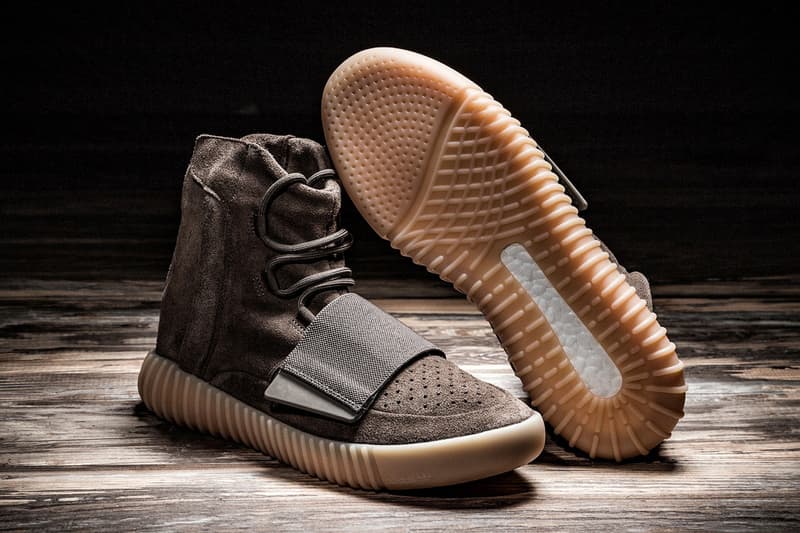 Nintendo's highly anticipated Splatoon 2 debuted recently to the Switch and amongst the paint shooting action, the game pays a small homage to artist/designer Kanye West's Yeezy Boost 750.
You can purchase shoes via the game's shoe store to equip on your Squid Kid. However, savvy sneakerheads were able to spot a shoe called "Black Norimaki 750s" that closely resembles the kicks in name and model, with the exception of missing laces. However, the in-game lookalikes are just as hard to cop as in real life with a staggering price of 9,800 Coins, one of the most expensive items available. Well, formerly available, as the kicks were part of an inventory that swaps items daily. If you plan to hop on Splatoon 2 for some multiplayer fun, you must download the Switch Online app in order to communicate.
Check out fan reactions and snapshots below.
Why they got yeezys in splatoon @desusnice @THEKIDMERO pic.twitter.com/hDaKjL5y7C

— Esteban Marte (@Estemar720) July 25, 2017
BREAKING NEWS: Yeezys are a thing in Splatoon 2! #okaythen #yeezys #Splatoon2 pic.twitter.com/2SjrRyDhLx

— SplatNetwork (@splatnetwork) July 25, 2017
OKAY YALL I WAS JUST JOKING WHEN I ASKED IF THERE WERE YEEZYS IN SPLATOON 2 BUT HERE WE ARE SHAMELESS AS EVER AND I LOVE IT pic.twitter.com/cJLlFct1s4

— dominate me marina (@pixelxxxlust) July 25, 2017