Magic Johnson Says Lonzo Ball Doesn't Have to Be the Lakers' "Savior"
LaVar disagrees.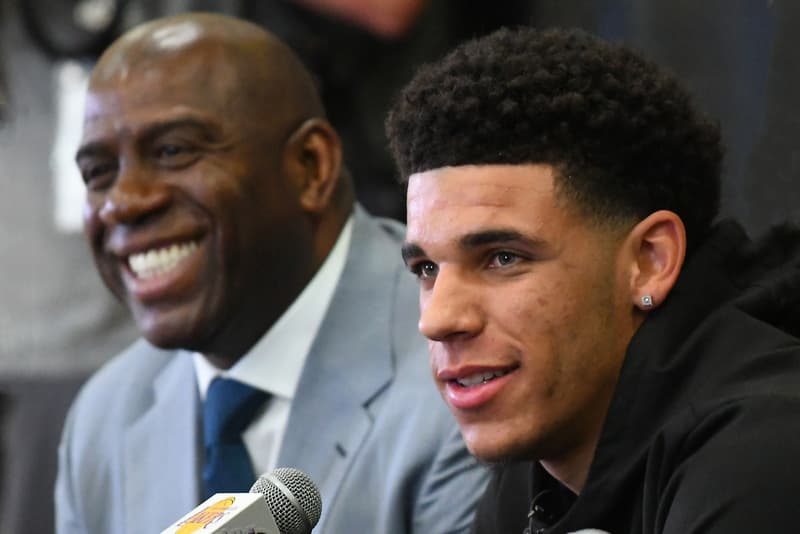 After being drafted by the Los Angeles Lakers, Lonzo Ball earned MVP honors and led the Lakers to its first-ever Summer League Championship at the recent tournament in Las Vegas. But according to Magic Johnson, Lonzo doesn't have to turn the organization around on his own, as the current Lakers' squad is made up of multiple promising young players. The NBA great stated in a recent Washington Post interview, "He doesn't have to be the savior, we have Brook Lopez, Brandon Ingram and Jordan Clarkson to help. It's not all on him."
Responding to the interview, Lonzo's father LaVar vehemently disagreed, "He is the savior. What you talkin' about? It's been four years ain't nobody did nothing! He's the savior god dangit!" After four straight seasons, fans will have to wait and see if Lonzo can turn the organization around when he takes on the starting point guard position this October.
Also, learn how LaMelo Ball is set to receive his very own Big Baller Brand signature shoe.