Chance the Rapper, Rihanna, Pusha T & More Respond to Chester Bennington's Death
A sad day for all Linkin Park fans.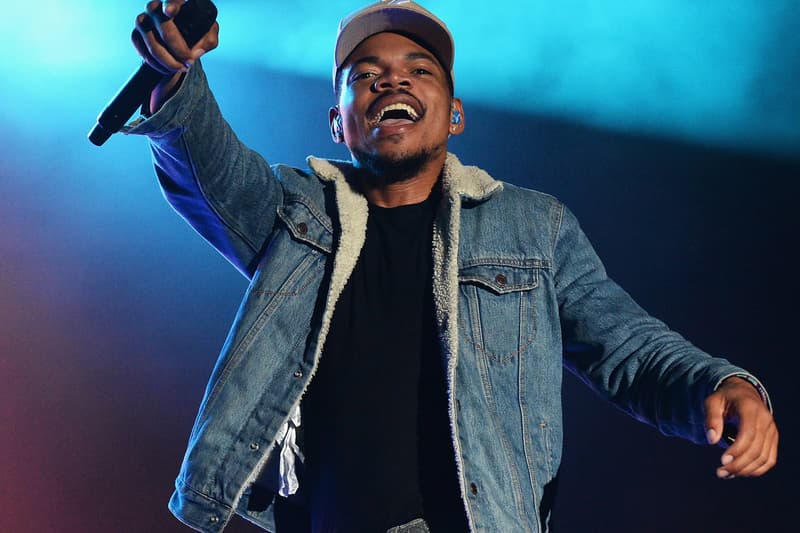 Chester Bennington, Linkin Park's lead singer, was found dead in his California home on Thursday at the age of 41. According to TMZ, Chester died from an apparent suicide, reportedly hanging himself. Married with six children from two wives, Chester has a history of struggling with addiction.
Linkin Park released their most recent album, One More Light. It debuted at No. 1 on the Billboard 200 back when it dropped in May. The "Talking to Myself" vas released only on Thursday morning, only a few hours before new broke of Bennington's death. Bandmate Mike Shinoda said in a tweet that the news is true and that he is "shocked and heartbroken."
Many other artists and musicians mourned his death via social media as well, including Chance the Rapper, Rihanna, Pusha T, Lupe Fiasco and more. Read them below.
RIP Chester. Tragic ending. Condolences his family and friends and Linkin Park ??

— Lil Chano From 79th (@chancetherapper) July 20, 2017
Chester it was truly a pleasure, thank you for sharing your greatness… #RIP #LinkinPark ??

— King Push (@PUSHA_T) July 20, 2017
Ooooh noooo…????#CHESTER

Damn This really hurts a lot man #LP4EVER

— DROGASLight Out Now! (@LupeFiasco) July 20, 2017
#LinkinPark means a lot of things to a lot of people…definitely means a lot to me…condolences to his family and my fellow LP heads…??

— DROGASLight Out Now! (@LupeFiasco) July 20, 2017
His words and vibes helped me in my own dark times…such an inspiration…?

Thanx for that Chester! #LP4EVER #BeautifulLasers

— DROGASLight Out Now! (@LupeFiasco) July 20, 2017
Favorite album of all time…

Playing this all week!!!#Chester #LP4EVER ???? pic.twitter.com/sBMkJWJGKw

— DROGASLight Out Now! (@LupeFiasco) July 20, 2017
rest in peace Chester Bennington.

— el-p (@therealelp) July 20, 2017
We lost another legend R.I.P. Chester Bennington of (linkin park) prayers up for the family so sad

— juicy j (@therealjuicyj) July 20, 2017
My heart is shattered. I can't fucking believe this is real. Crying writing this now. Destroyed. pic.twitter.com/MeEBJD9gi3

— Kolony July 21 (@steveaoki) July 20, 2017
Mental health is no joke. We have to destigmatize the conversation around it.

— yung menace (@petewentz) July 20, 2017