Matt Powell States Kanye West Had "Zero Impact" on adidas Sales Numbers
There's no such thing as the "Kanye Effect."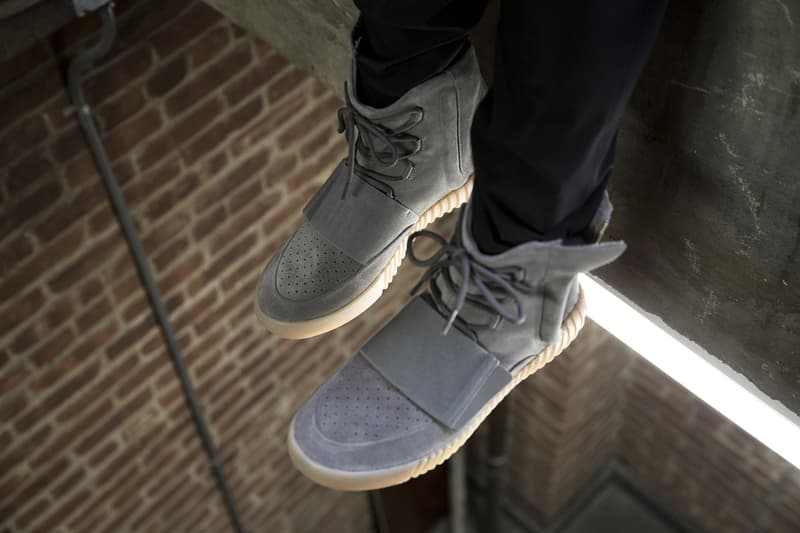 How much does a celebrity endorsement really help a brand?
That's what the "Kanye Effect" debate mostly boils down to after new data research surfaced showing adidas' sneaker share double within a year, while Nike and Jordan Brand's dipped.
Well-known sports analyst Matt Powell believes Kanye has had "zero impact" due to the limited supply and retail value of adidas Originals Yeezy products. Because of that, there's no real sense of sales numbers. He also says adidas saw no increase until two years after they acquired Kanye, as opposed to Rihanna and PUMA's deal, which saw sales improve immediately.
Sneakerheads beg to differ. Alan Vinogradov of SneakerCon states that in past conventions, almost every attendee wore Air Jordans. Last year, instead, he noticed more adidas sneakers than ever, ascribing it to West. There have even been reports from Footwear News that the Yeezy line "has boosted the resale market," and a TV network miniseries documented upon the "Kanye Effect."
Powell attributes adidas's comeback to its line of Boost, Flux and NMD sneakers. He also believes the refreshed Superstars and Stan Smiths falling under its Originals division the part of its sneaker business that has grown in the past.
What do you think? Sound off in the comments below with your thoughts.
Not really, no "The 'Kanye Effect' is the hottest debate in the sneaker world" https://t.co/9ZkXjdpE8q via @YahooFinance

— Matt Powell (@NPDMattPowell) July 3, 2017