Young Thug Says He Is The "#NewPAC"
Thugger is here to finish what 2Pac started.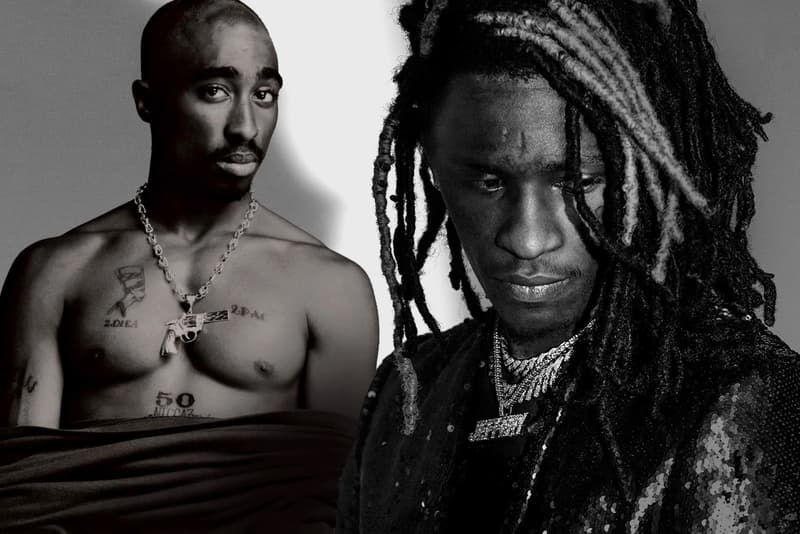 Young Thug dropped his Beautiful Thugger Girls singing album on Friday. Follow-up on the release, the Atlanta rapper took to Twitter yesterday to reveal the reason behind dropping the album on June 16. "I dropped E.B.B.T.G on 2PAC'S birthday because I'm the #newPAC," he expressed. "I feel like I am the thug he didn't get to become #SoImGoinFinishWhatHeStarted." On Friday, Tupac's highly-anticipated biopic All Eyez On Me was also released, albeit to mostly negative reception. Check out Young Thug's tweet below.
I dropped E.B.B.T.G on 2PAC'S bday because I'm the #newPAC
I feel like I am the thug he didn't get to become #SoImGoinFinishWhatHeStarted??

— Young Thug ひ (@youngthug) June 18, 2017
Image Credit

Billboard, Getty Images