Going Behind the Scenes of Off-White™'s 2018 Spring/Summer Extravagantly Grand Pitti Presentation
"I'm into it for the kid in Harlem who lives in the projects who's taking an Instagram photo of his styling."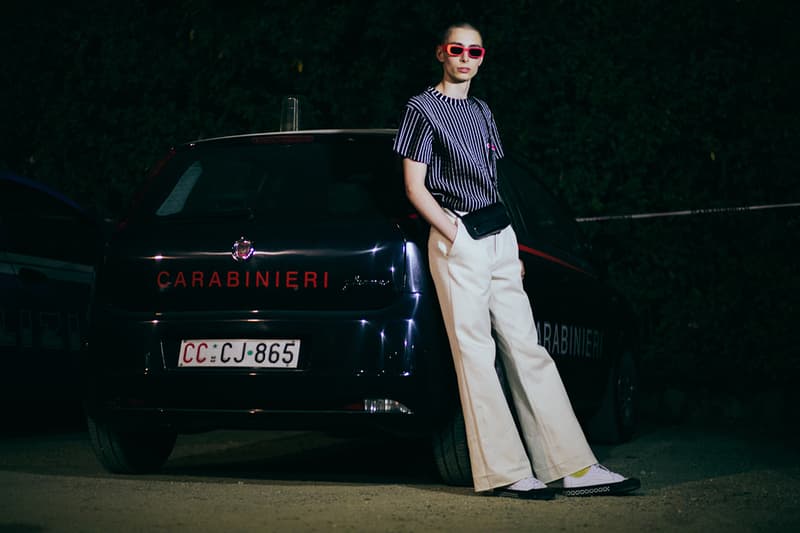 1 of 42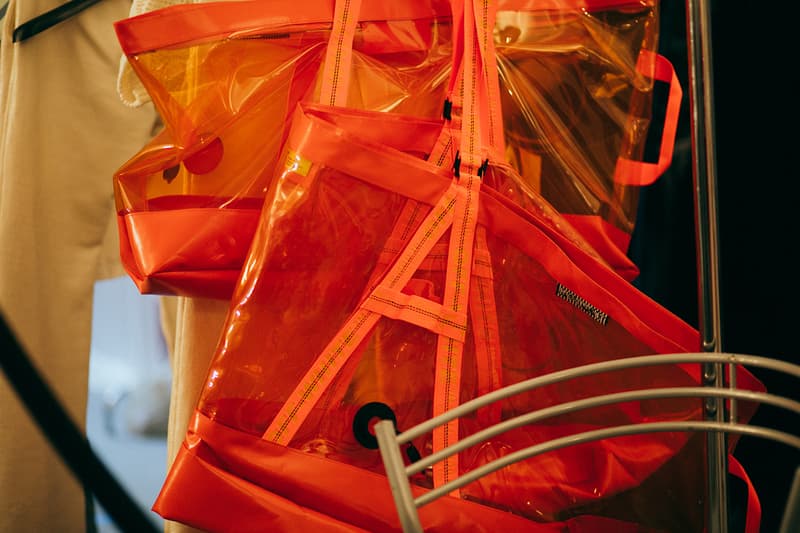 2 of 42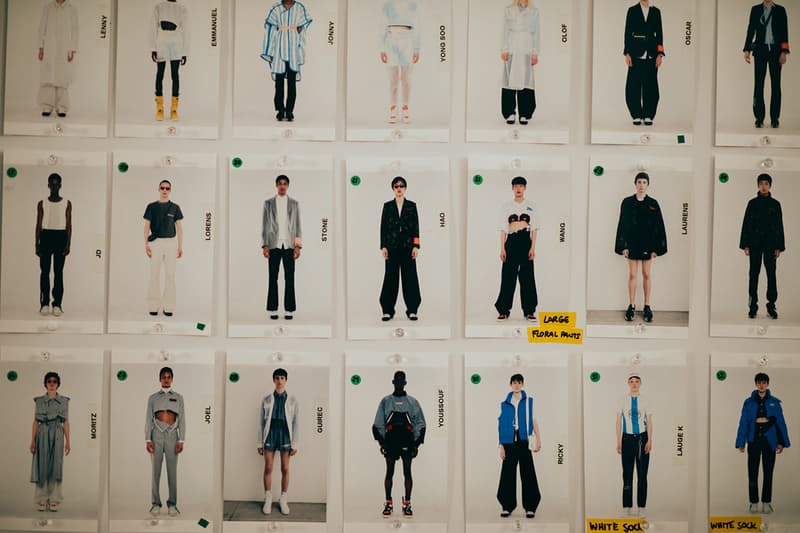 3 of 42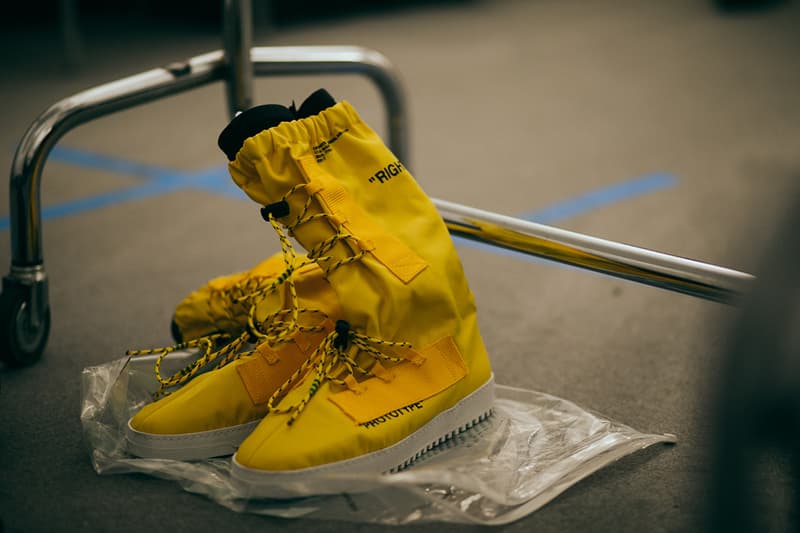 4 of 42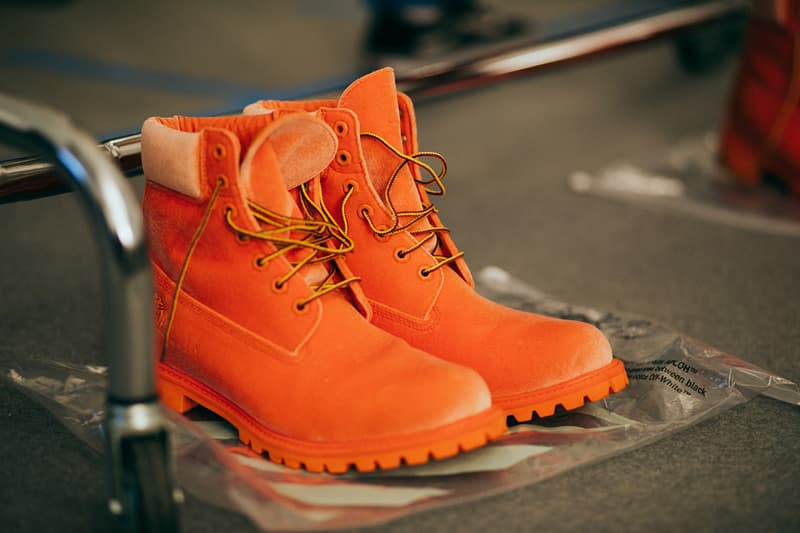 5 of 42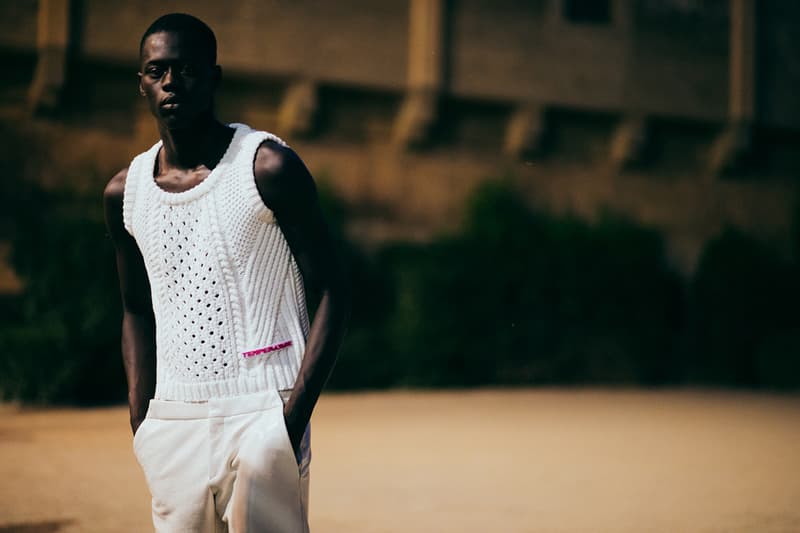 6 of 42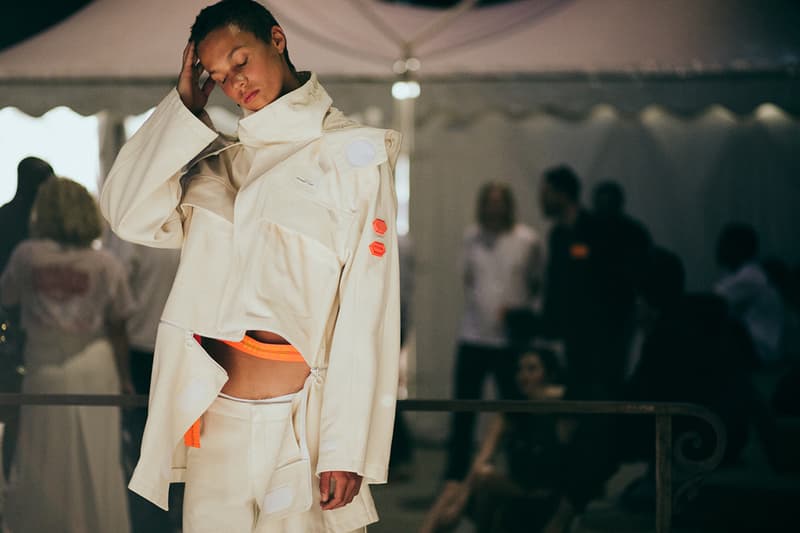 7 of 42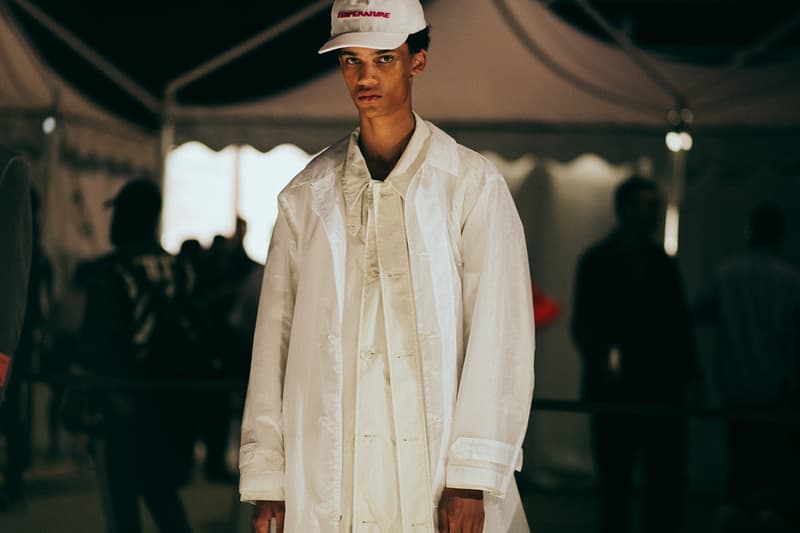 8 of 42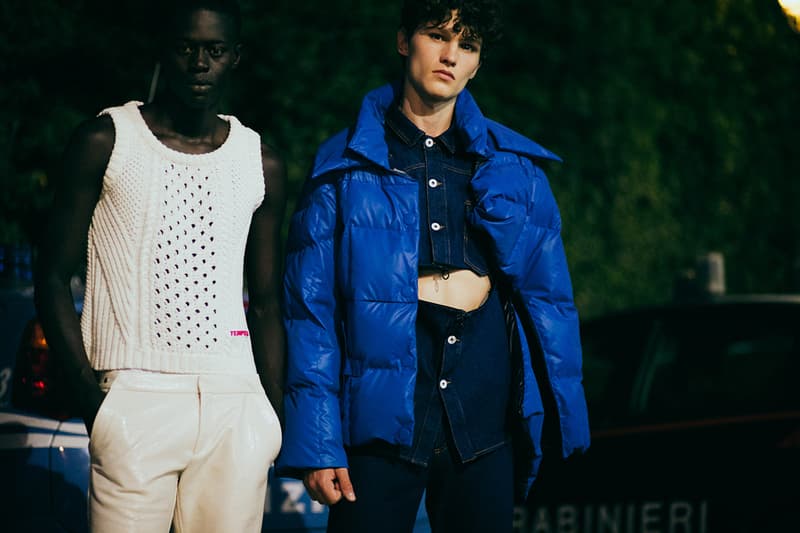 9 of 42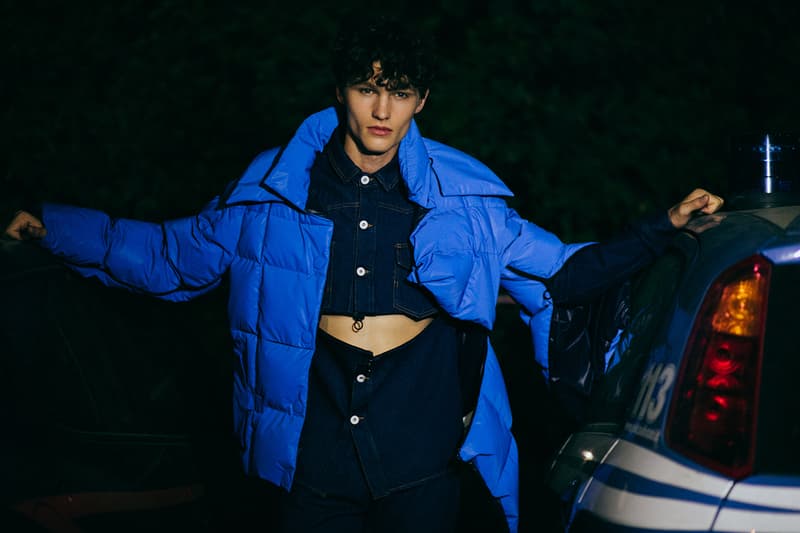 10 of 42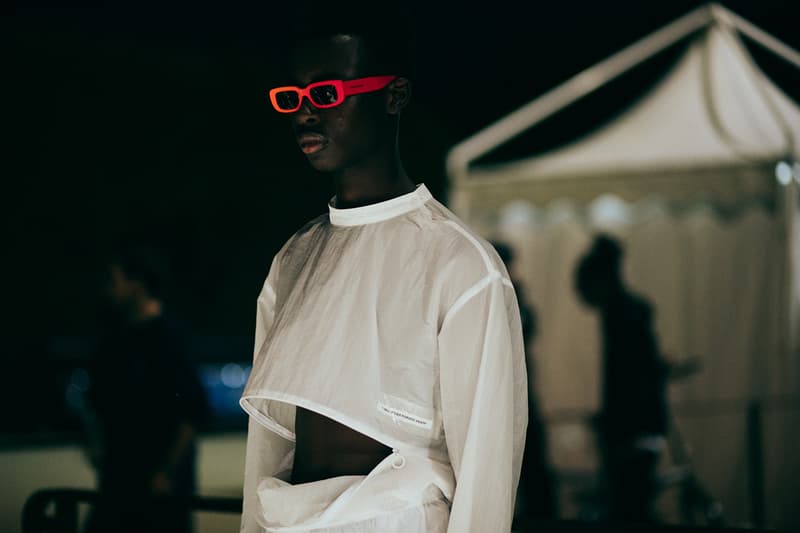 11 of 42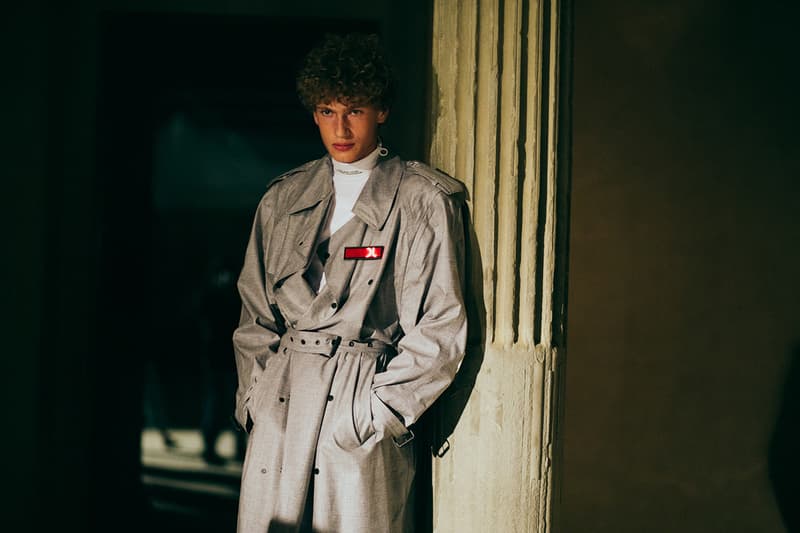 12 of 42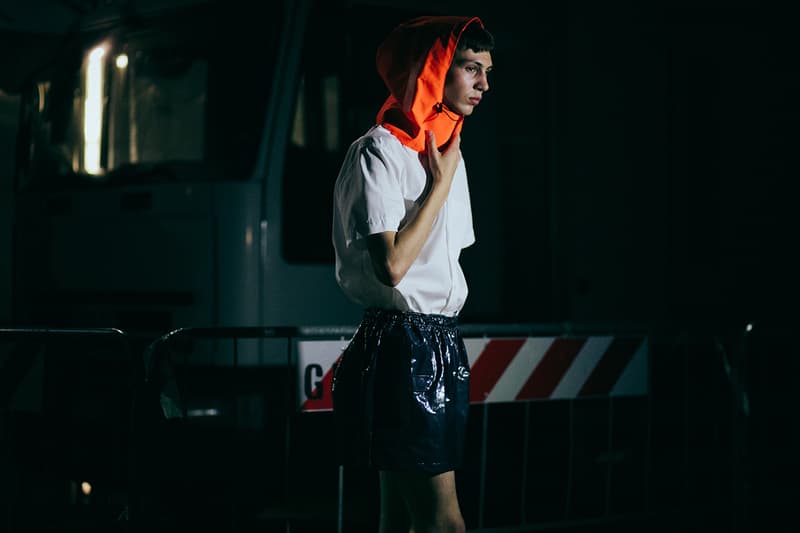 13 of 42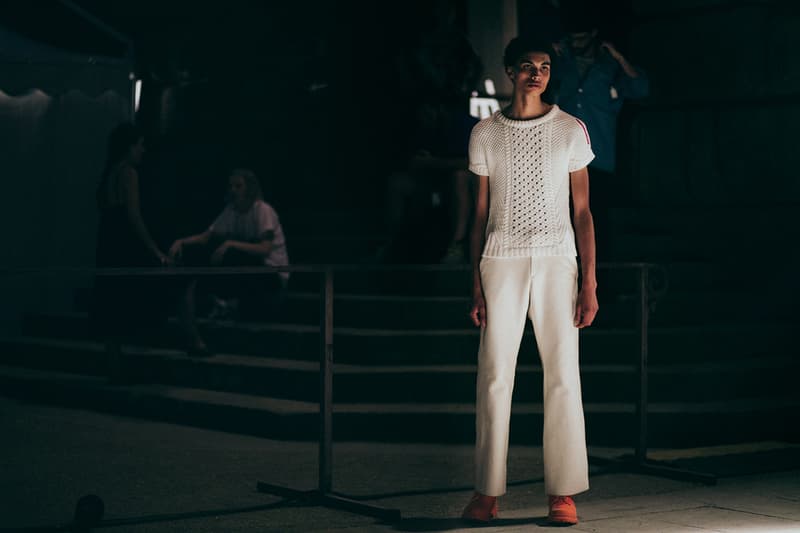 14 of 42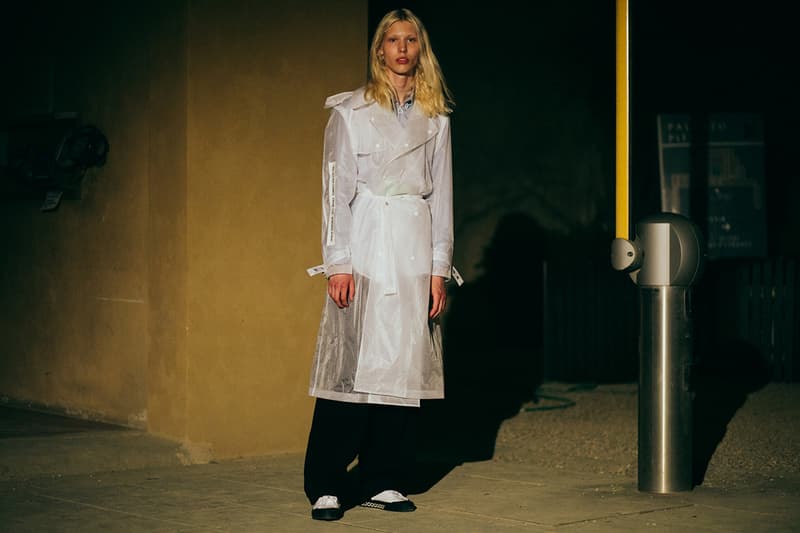 15 of 42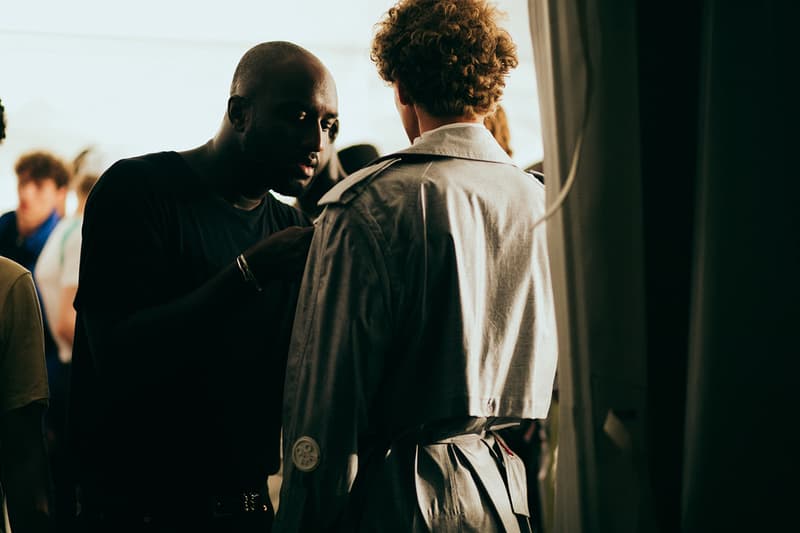 16 of 42
17 of 42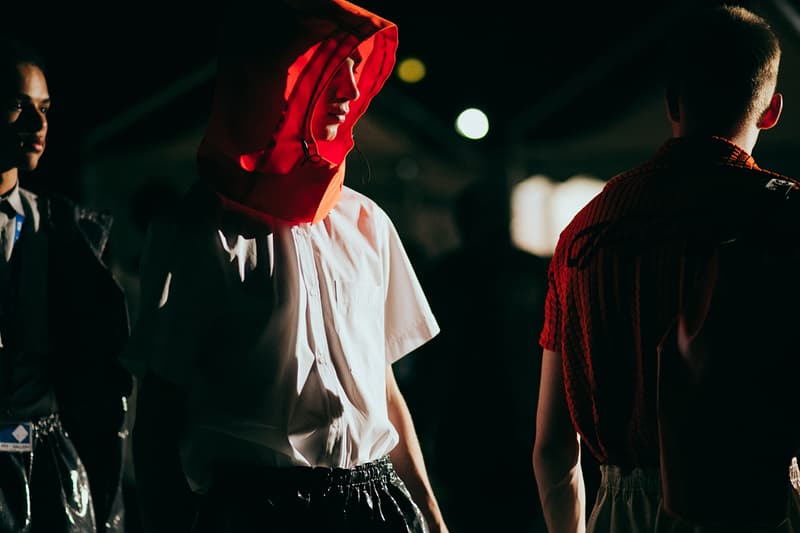 18 of 42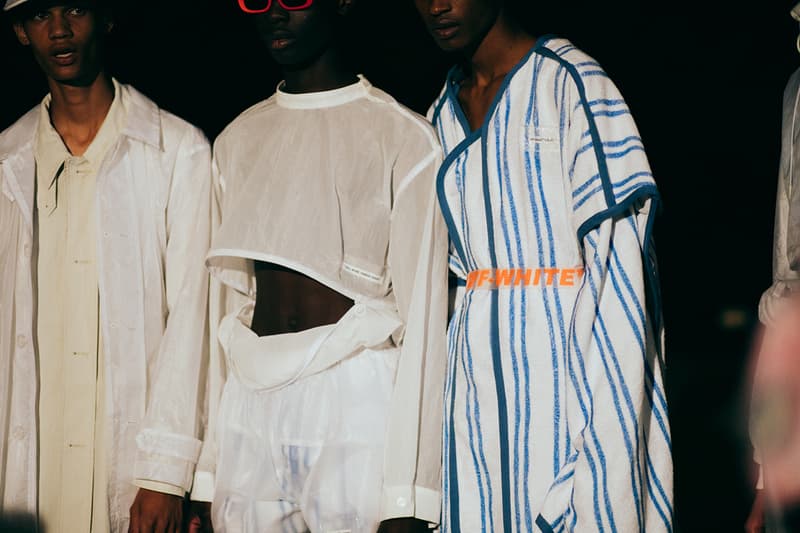 19 of 42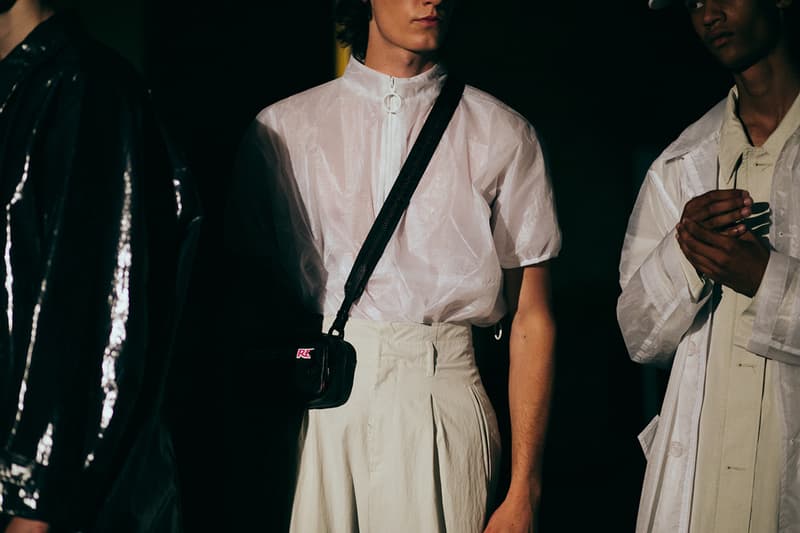 20 of 42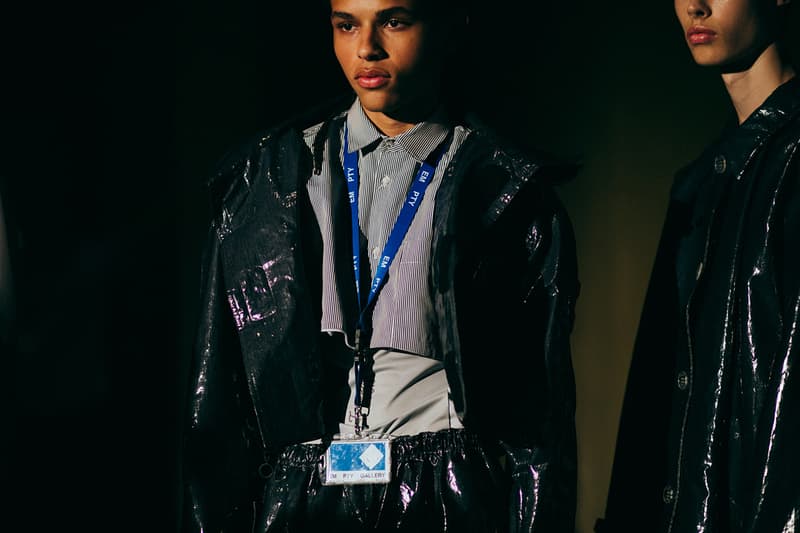 21 of 42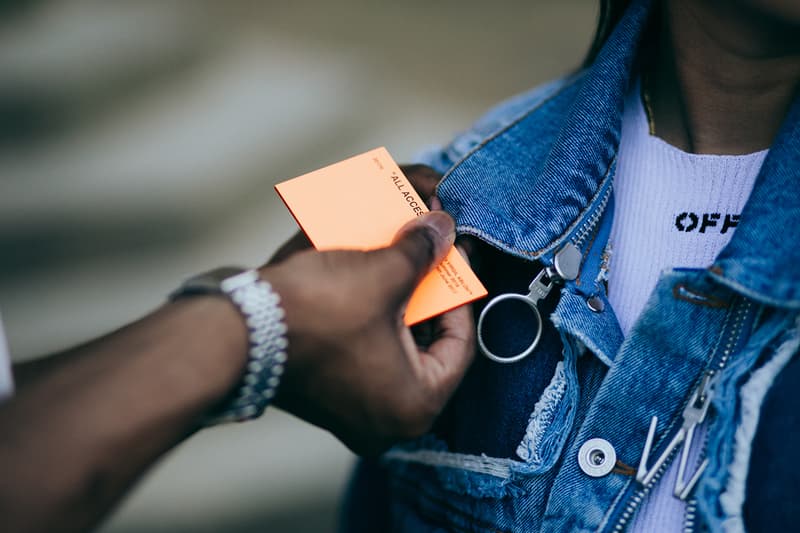 22 of 42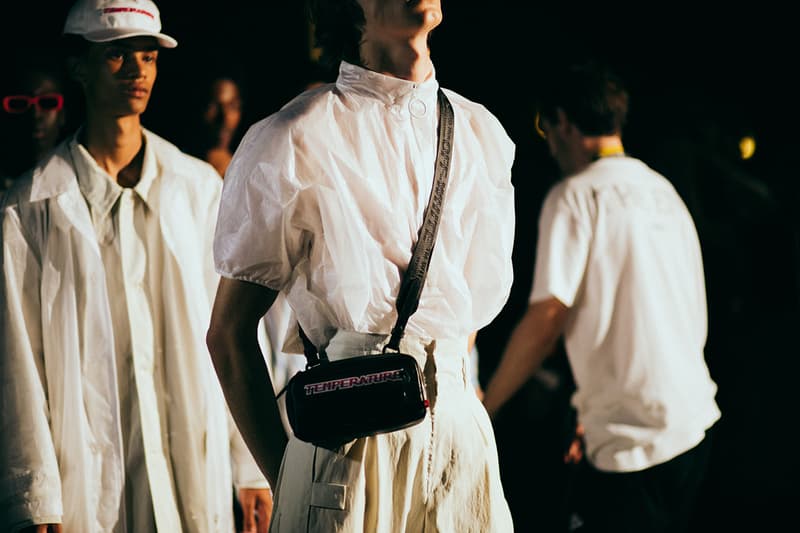 23 of 42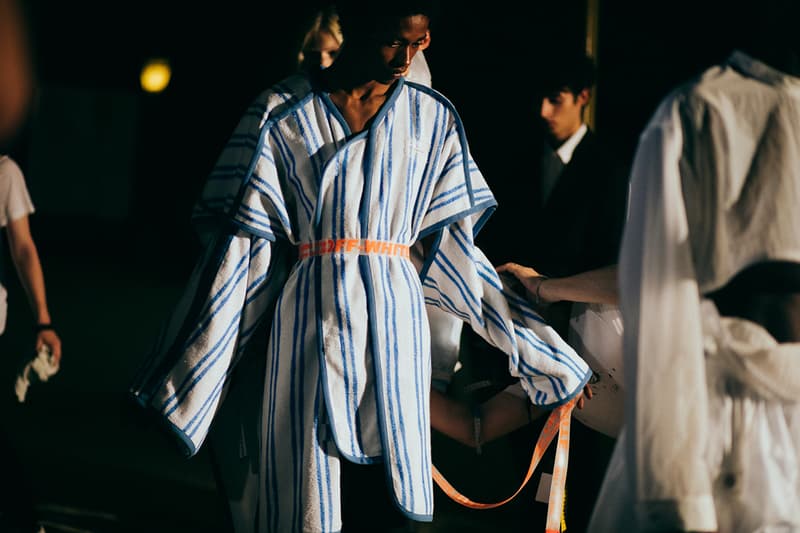 24 of 42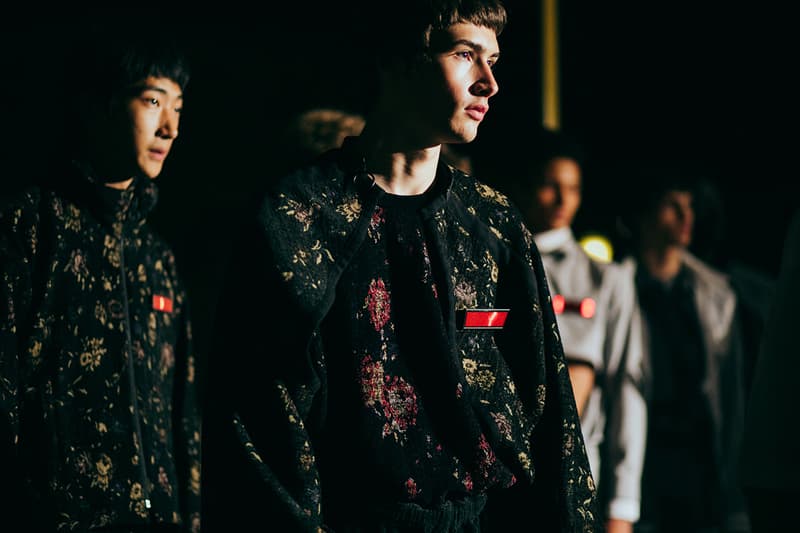 25 of 42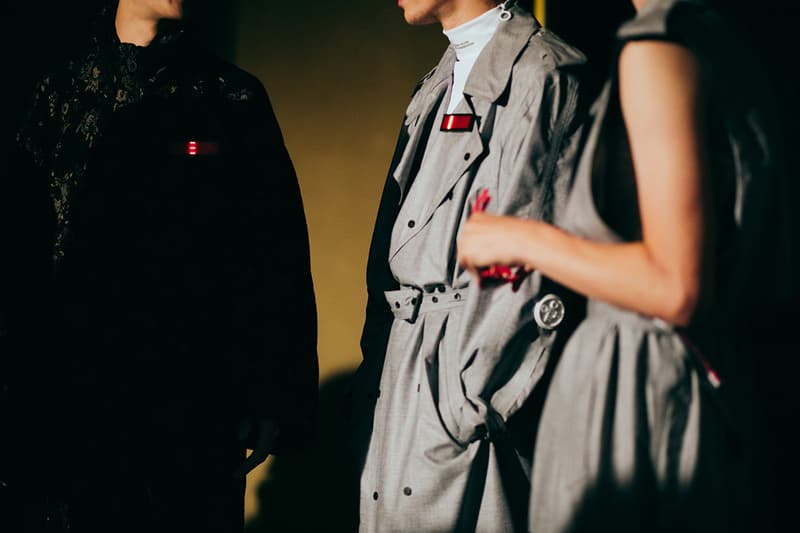 26 of 42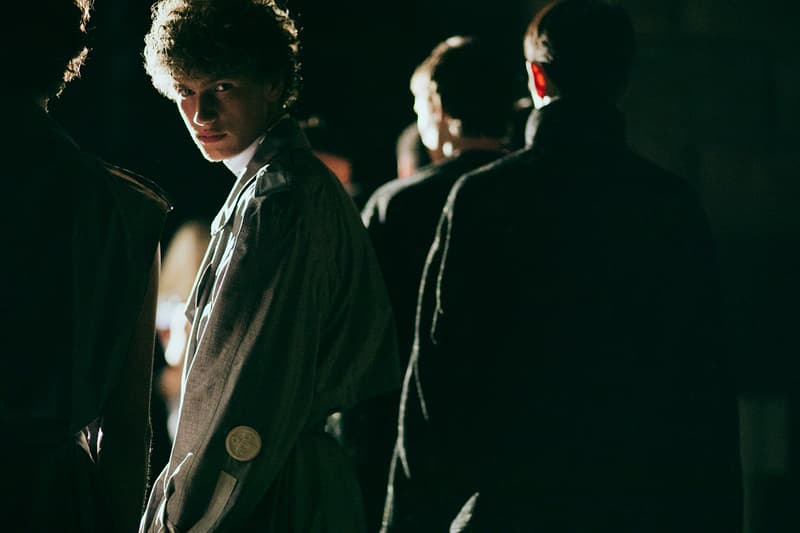 27 of 42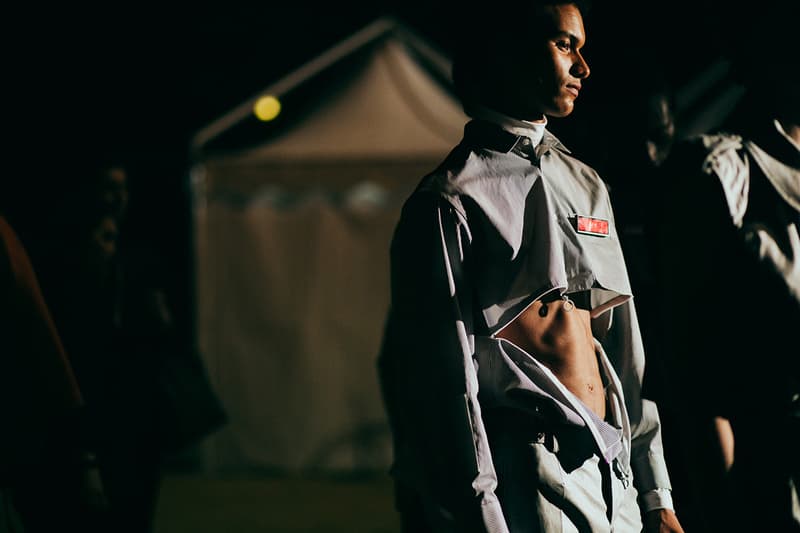 28 of 42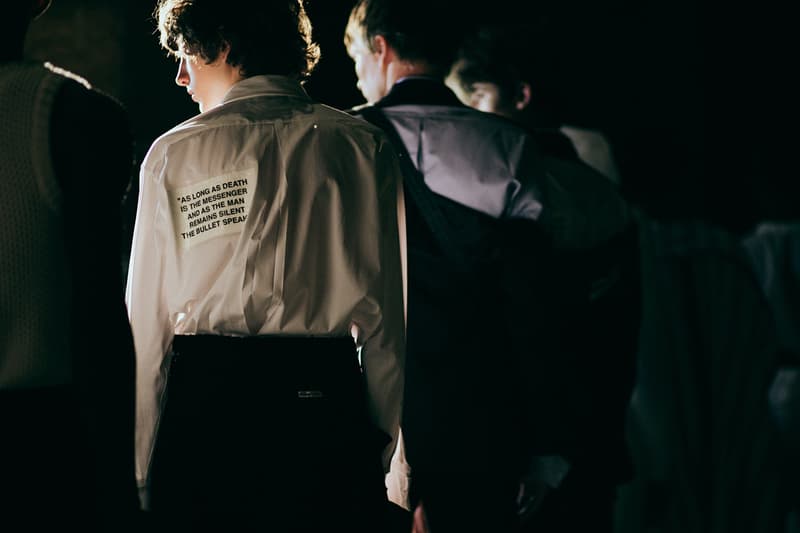 29 of 42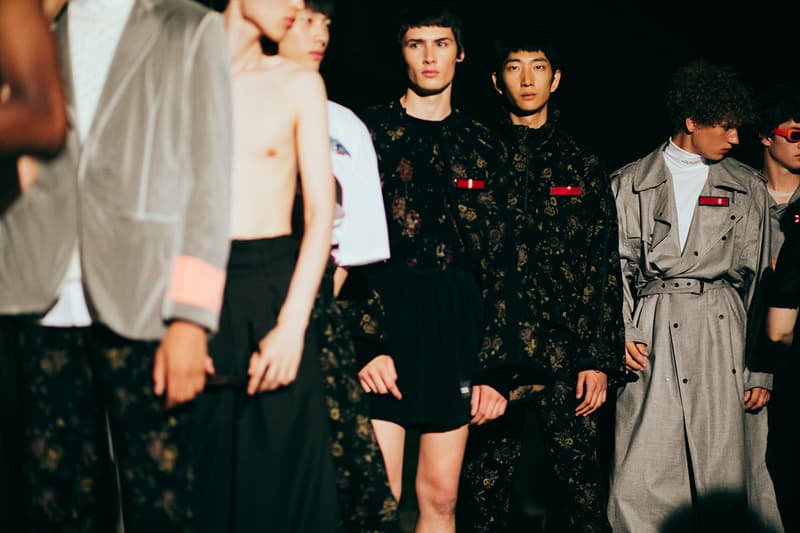 30 of 42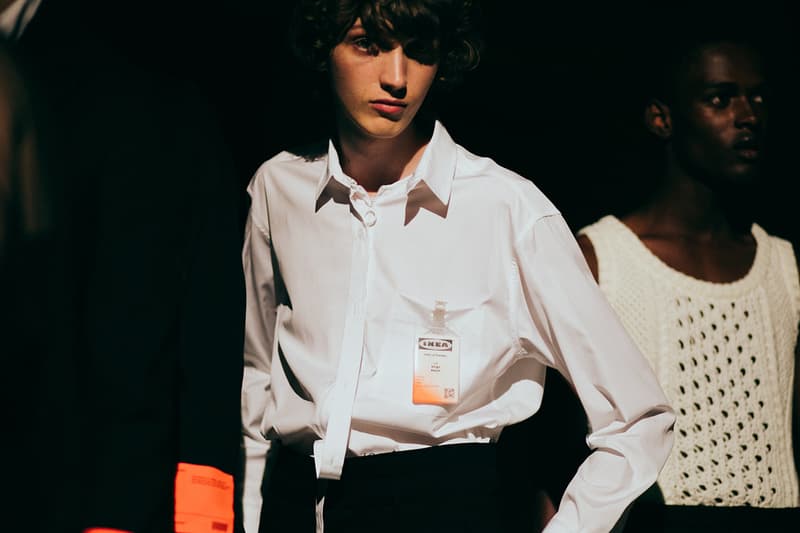 31 of 42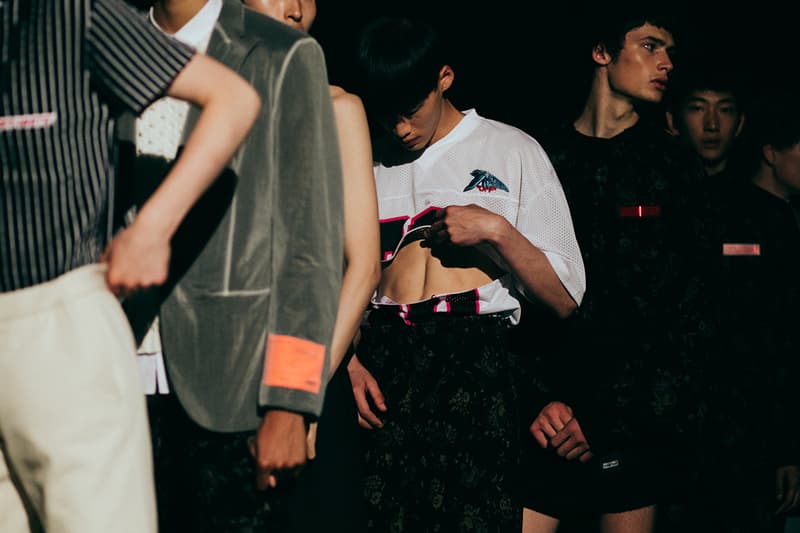 32 of 42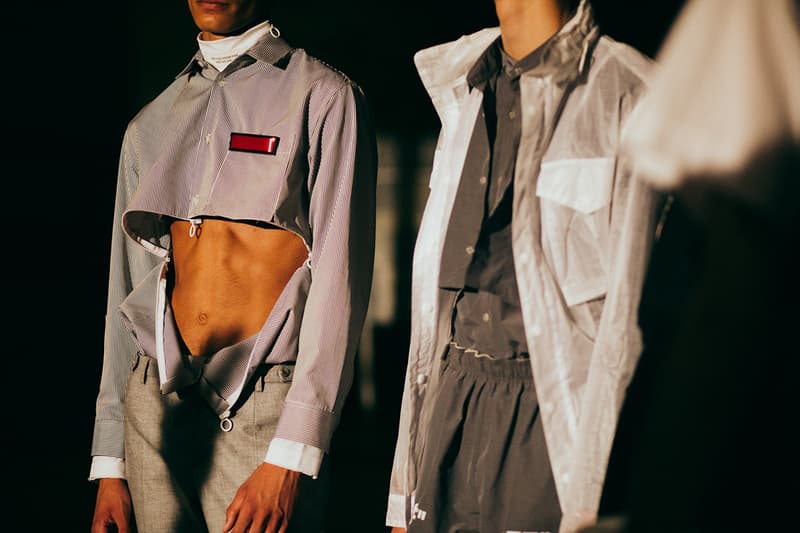 33 of 42
34 of 42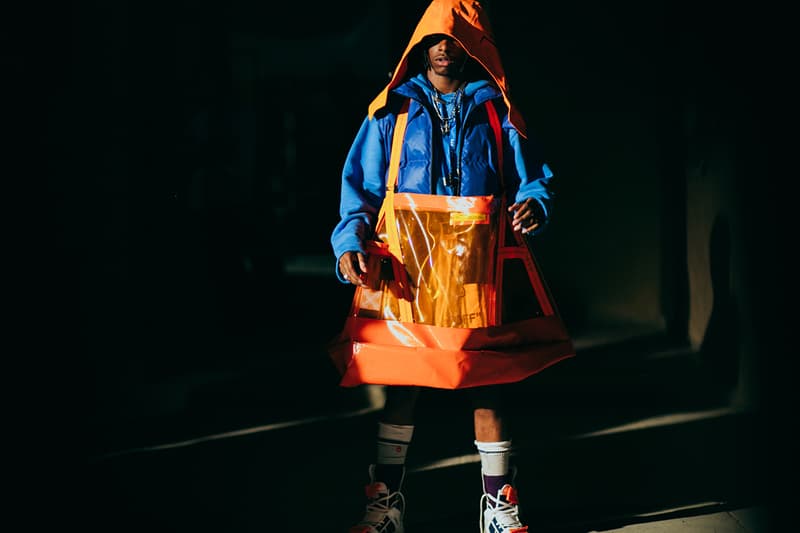 35 of 42
36 of 42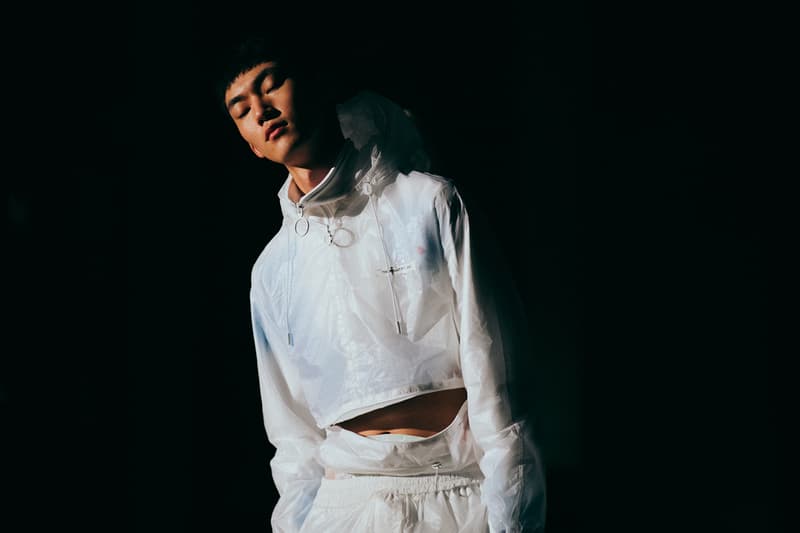 37 of 42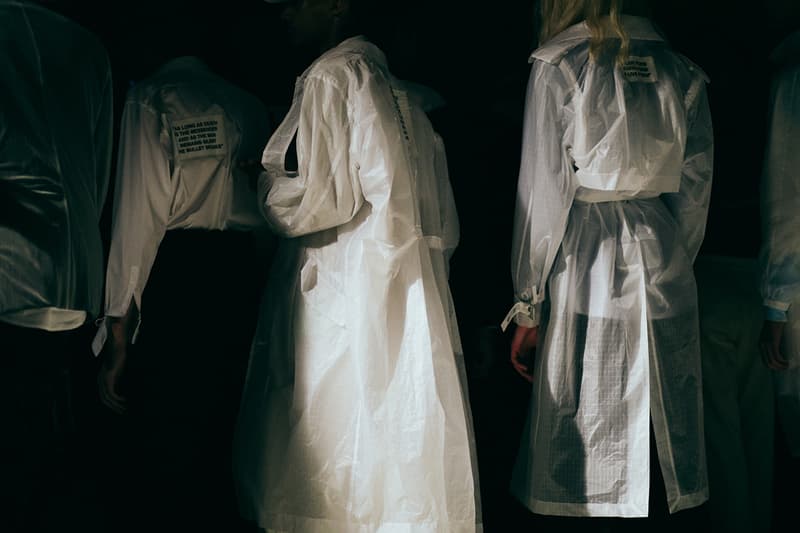 38 of 42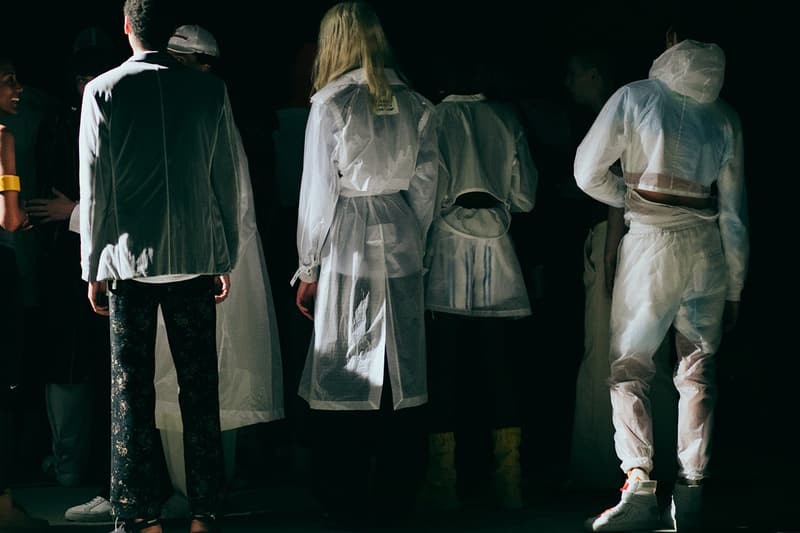 39 of 42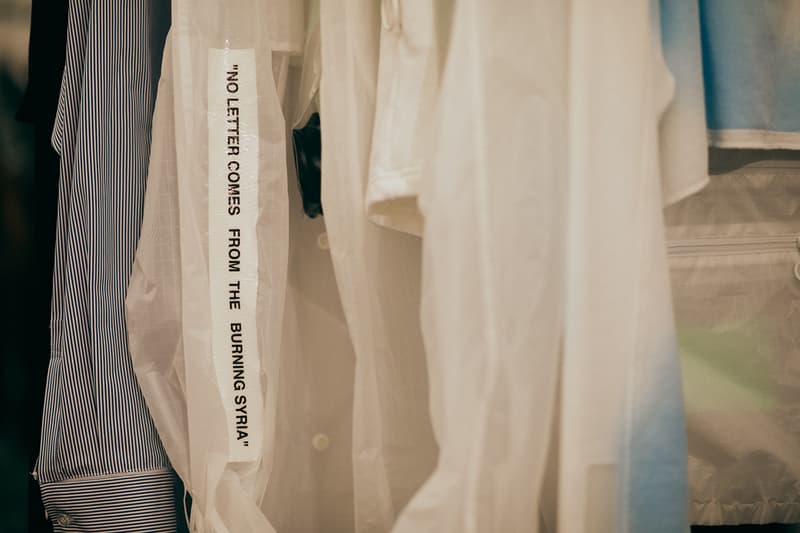 40 of 42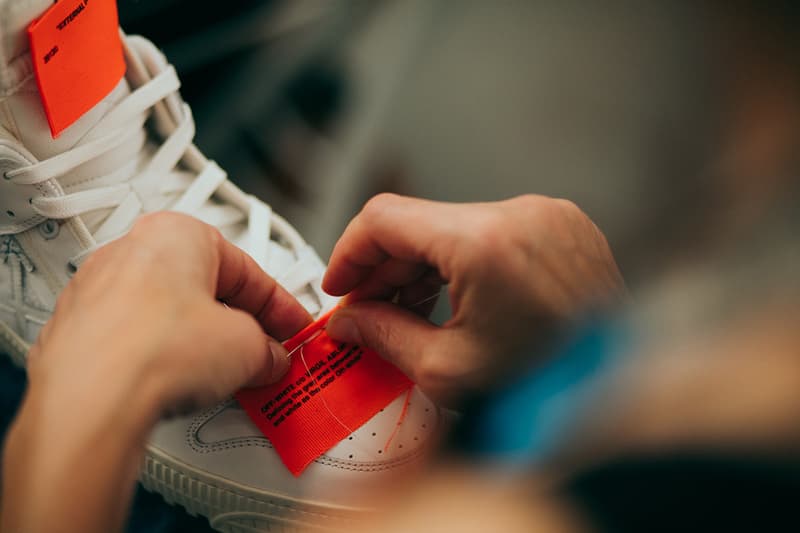 41 of 42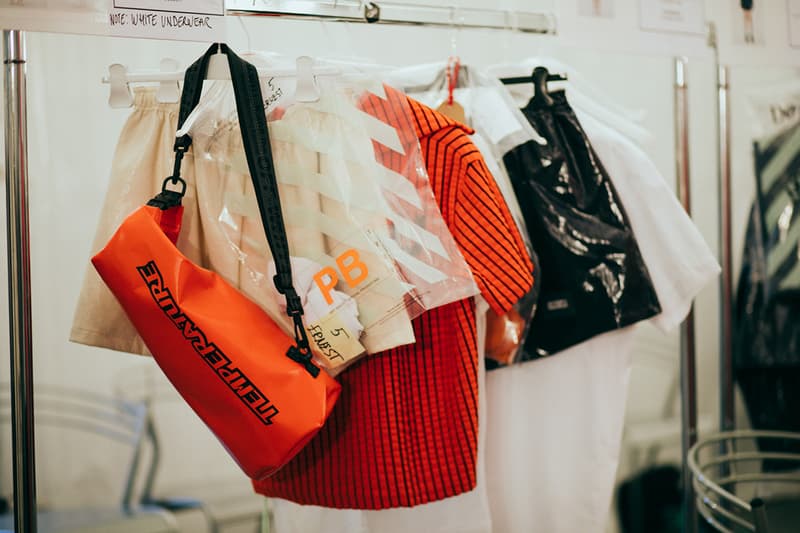 42 of 42
If there's one word to describe Off-White™'s 2018 Spring/Summer presentation at Pitti, it'd be grand. The venue was grand, the scale was grand, Jenny Holzer's projections were grand (though lengthy), and the clothes, the ones that could be seen from the rafters were grander than anything Off-White™ had made before.
Earlier in the day, Virgil Abloh visited the Pitti press offices to showcase a select number of pieces from the collection and talk the press — including HYPEBEAST — through the proceedings of the evening. He began by explaining the brand to the room, stating "I started Off-White™ by relating to the consumer not by relating to the industry." This led Abloh onto the brand's journey, explaining that the show was important "because it's the first time where two roads combined go in different directions — which is specifically tailoring and menswear. Off-White™ is a recording system of time and culture. I'm on a journey to record the time as a designer. All that to say, Pitti is the perfect platform to discuss tailoring, shape, silhouette, also from the same mentality as a graphic T-shirt."
But he was keen to state that this show wouldn't be visually similar to most Off-White™ clothing we've come to know, which usually consists of an oversized graphic on a standard piece of menswear, be it a pair of jeans, T-shirt, M-65 jacket or a hoodie. "What I'm going to show this evening is not simply a graphic element combined with suiting. It comes from how can you wear a tailored jacket or look at a pair of tailored pants and think about it from a young person's perspective. So what you see is fabrication adjustment, silhouette adjustment."
When we attended the show space at Piazza Pitti, it was definitely on a large scale, with two sets of rafters for seating that were so busy people ended up sitting on the stairs. The show, which had been playing classical music while people got their seats, started with two sets of rolling projections by Jenny Holzer. Abloh explained why he decided to work with Holzer at the aforementioned press conference. "Jenny Holzer, almost two decades ago, showcased her art with Helmut Lang in Florence. The show this evening is a return to her working on ideas in the medium of fashion, but with her artwork at the forefront."
What having Holzer's work at the forefront meant in plain terms is that the two sets of projections showed in tandem for over 20 minutes in total, which is just about double the time of a fashion show overall. Abloh addressed this earlier in the day, saying "My background is in architecture so I'm always interested in being able to play on a larger scale, just the largest scale of production that a fashion show could run. The show is approximately three hours, from 10pm-1am. Obviously a fashion show usually about seven minutes long." But in the show this did lead to disgruntled murmurs from showgoers, as well as two people who stormed out of the show after around fifteen minutes of the aforementioned projections.
Holzer's work at the show was explicitly political – often mentioning Syria – and, in an earlier interview with the New York Times, the designer stated that he was "thinking about the political climate" when designing the collection. Despite this, Abloh was reluctant to state exactly where he stood on the Trump administration. When asked if the show was a criticism of the president, he said "That's for the viewer to make that assumption to itself. You'll see it. I don't make the work and then give a speech around it like 'hey, the paintings blue.' You see a shade of blue different than I see a shade of blue. I'm not a politician, I'm an artist. I make things and bring emotions to the forefront."
Once the show itself started it was a step away from what Off-White™ is associated with, focusing on riffs on football tops, deconstructed and loose tailoring and avant-garde shapes. Abloh had spoken about the younger generation and how they relate to clothing, saying "they're smarter, their knowledge goes very far. I think fashion has always been able to tell people what to wear but I think a young customer now is telling fashion what they wanna wear. I speak from a perspective from being in the club until 2am, or being on Prince and Mercer in line with the kids at Supreme t-shirt, so when I'm designing a T-shirt or I'm doing an event or I'm doing something relating to the culture, I'm relating to it from their perspective as well. And the famous designers that I've always looked up to have a reverence in the same way for the youth."
But while there were slight teething issues that only affected showgoers (the combination of nighttime, spotlights, distance from the runway and white clothing meant that it was often difficult to actually see what was on offer) a slightly bigger issue was brought up by another journalist, who accused Abloh of simply creating things that were already in the public domain, specifically the work of Yohji Yamamoto and COMME des GARÇONS. Abloh responded to this claim by saying, "For starters the whole world is a wheel. The only problem is right now when you name a designer that made something, in a way unless there's someone doing it now in this generation, can it exist in a way that they can understand it. It's very hard to be a young person and know the history of a Yohji" at this point he was interrupted by the same journalist, who said that Yohji is creating the clothes on offer now.
Virgil said the following, "Whenever you think about fashion I always start with this. It's a garment, it has two holes, every designer does the same thing. It's a shirt, it's a T-shirt. It can only get longer, shorter, wider, that's it. Now it's about the idea — why does the shirt exist, who is it speaking to, there's different generations to speak to." He expanded further, saying "I'm dispelling [the notion of copying] off the top by saying Duchamp or appropriation. That's my tool."
While the clothes this season weren't overly similar to what has been shown in previous seasons, Abloh is adamant about who he's creating clothes for. "I'm into it for the kid in Harlem who lives in the projects who's taking an instagram photo of his styling that is in six fashion studios that is the moodboard for the next collection that doesn't have a voice and making something to be able to showcase that to the world."