Nike Is Working on a Second Iteration of the Auto-Lacing HyperAdapt
And good news: the 2.0 will be more affordable than the first.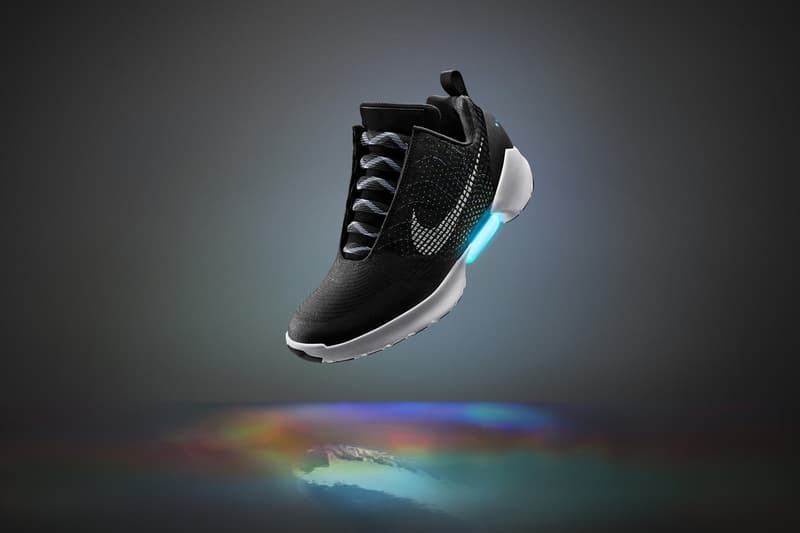 Last September, Nike unveiled its innovative HyperAdapt 1.0 silhouette, and decided to charge consumers a whopping $720 USD. The brand's first self-lacing sneaker saw a limited release last year in three different colorways, and now Nike is introducing version 2.0.
During an earnings call for Nike's fourth fiscal quarter, the company discussed "delivering new forms in adaptive technology at more accessible price points." Nike's President and CEO Mark Parker was referencing the HyperAdapt 2.0. He also mentioned a forthcoming flyknit bra, "never-before-seen technology in NBA apparel," and new additions to the Air Max family.
Details are scarce concerning the second iteration of the futuristic shoe, since the majority of the earnings call dealt with Nike's revenue. What sneaker enthusiasts can take away from the "unofficial transcript" is Nike will be creating the HyperAdapt 2.0 and it will be relatively cheaper than the first version.