Is JAY-Z Sending Shots at Kanye West on His New '4:44' Album?
Future caught a stray too.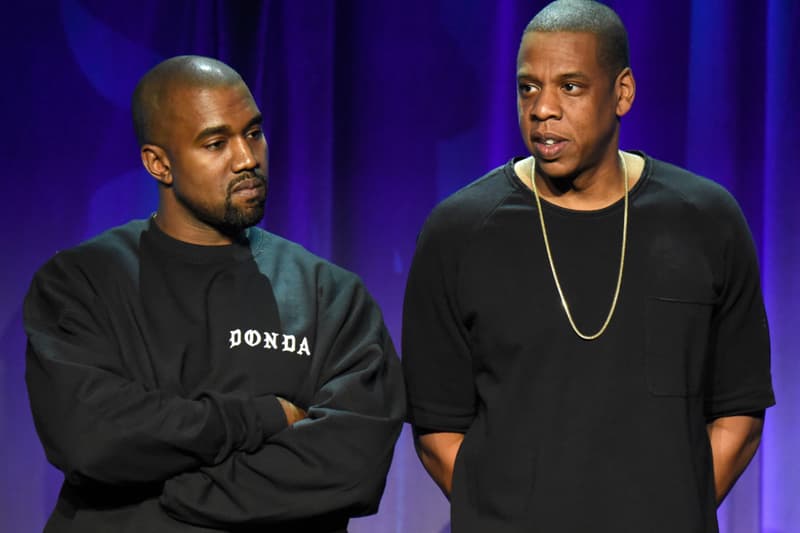 JAY-Z's new 4:44 album has officially arrived and almost immediately, hip-hop heads began dissecting each and every lyric from the project. Most notably, the album's opener "Kill Jay Z" where the hip-hop mogul appears to be sending shots at Kanye West, who if you recall, aimed a series of rants at his mentor during the Seattle stop of the 'Saint Pablo' tour where he said, "Don't call me, after Kim's robbery, and say 'How you feelin'?' You wanna know how I'm feeling? Come by the house." Further adding, "Bring the kids by the house, like we brothers, our kids ain't never even played together." Then a few weeks later at a November show, West opened up again to his mentor saying, "JAY-Z, call me, bruh. You still ain't called me. JAY-Z, I know you got killers. Please don't send them at my head. Please call me. Talk to me like a man."
Well, here's what it appears to be JAY-Z's response to that: "I know people backstab you, I feel bad too / But this fuck everybody attitude ain't natural / But you ain't the same, this ain't KumbaYe / But you got hurt because you did cool by 'Ye / You gave him 20 million without thinkin' / He gave you 20 minutes on stage, fuck was he thinkin'? / 'Fuck wrong with everybody?' is what you sayin' / But if everybody's crazy, you're the one that's insane."
In addition, JAY-Z had a few more choice words to Kanye on "BAM" as well, referencing lyrics from the Life of Pablo song, "30 Hours" ("I hit the gym, all chest, no legs") where JAY-Z raps, "Uh, niggas is skippin' leg day just to run they mouth."
Meanwhile, in addition to Kanye, the iconic rapper looks to have went at Future too on "Kill Jay Z" referencing Future's son playing with Ciara's new husband, Seattle Seahawks quarterback Russell Wilson. "I don't even know what you woulda done / In the future, other niggas playin' football with your son."
Listen to JAY-Z's new 4:44 album here if you haven't already.