The Sneaker Lab by Andy Chiu: Investigating the Nike Air VaporMax
Competition is a great thing because the true winner is always the consumer.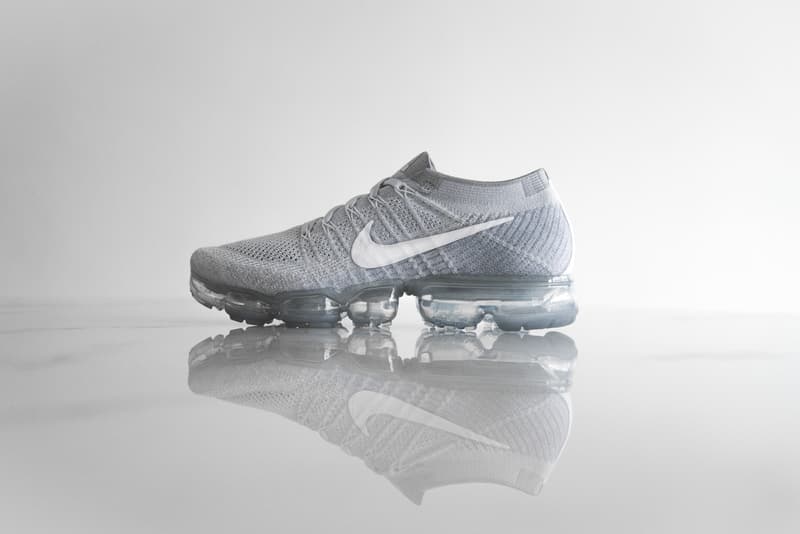 1 of 10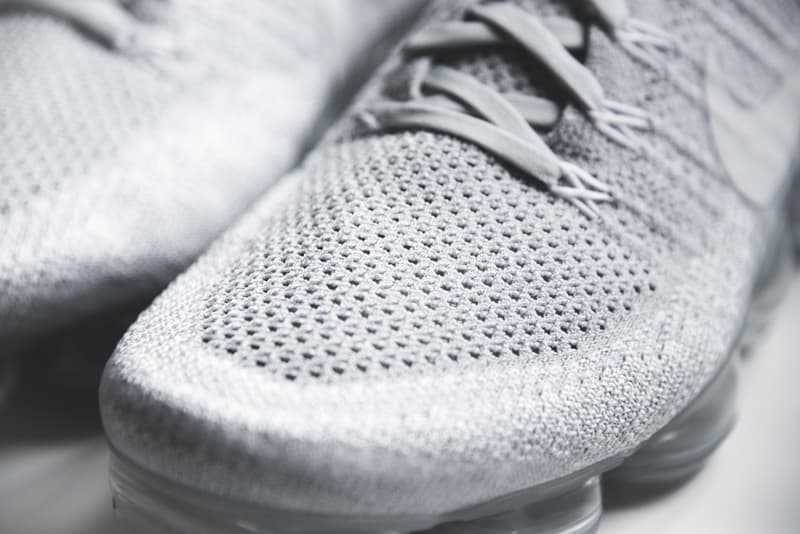 2 of 10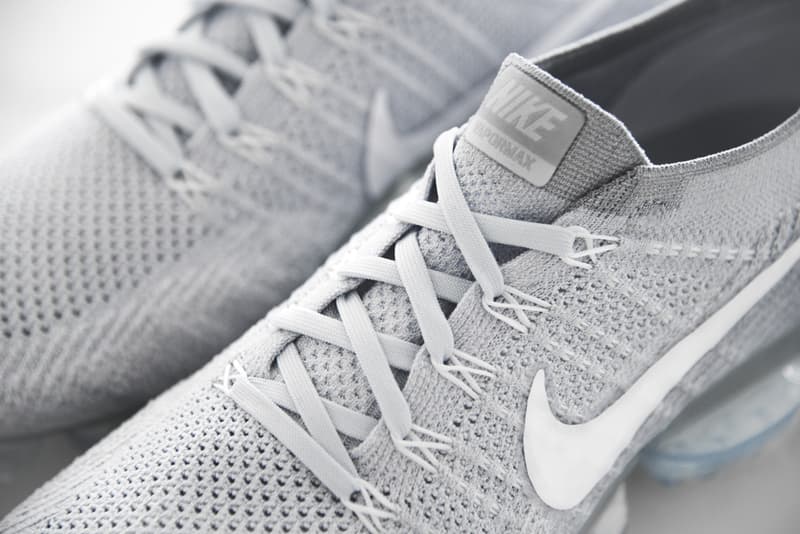 3 of 10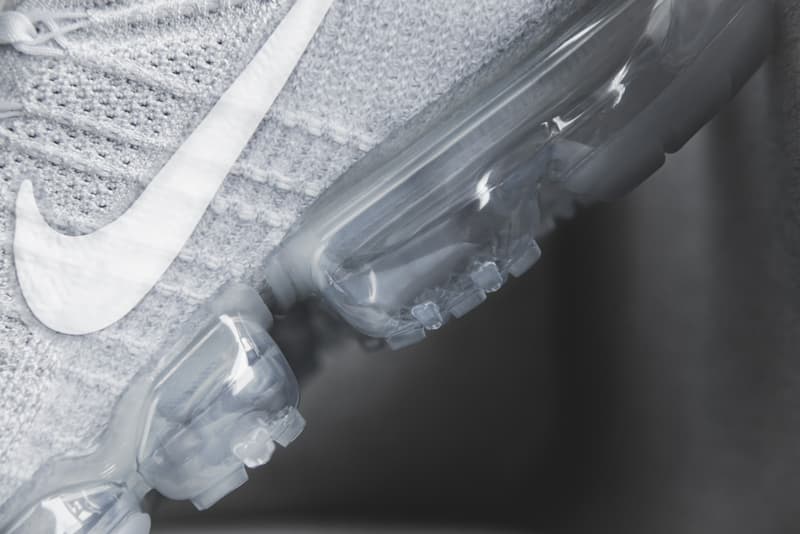 4 of 10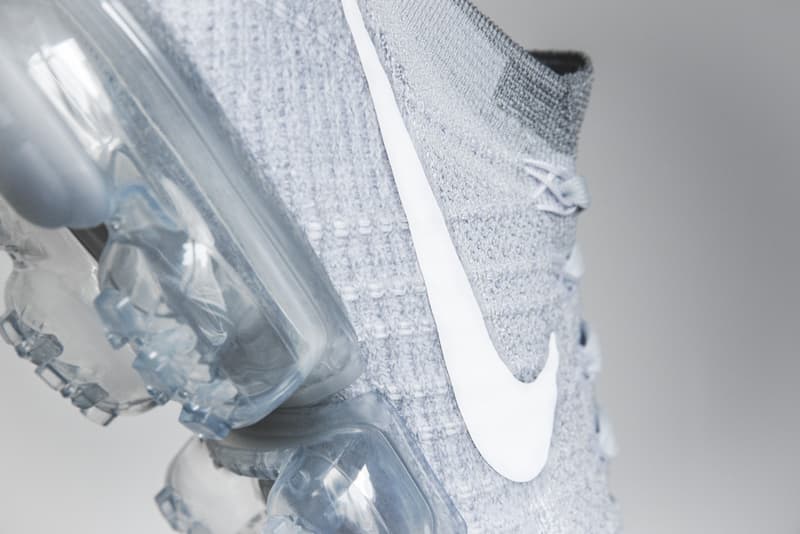 5 of 10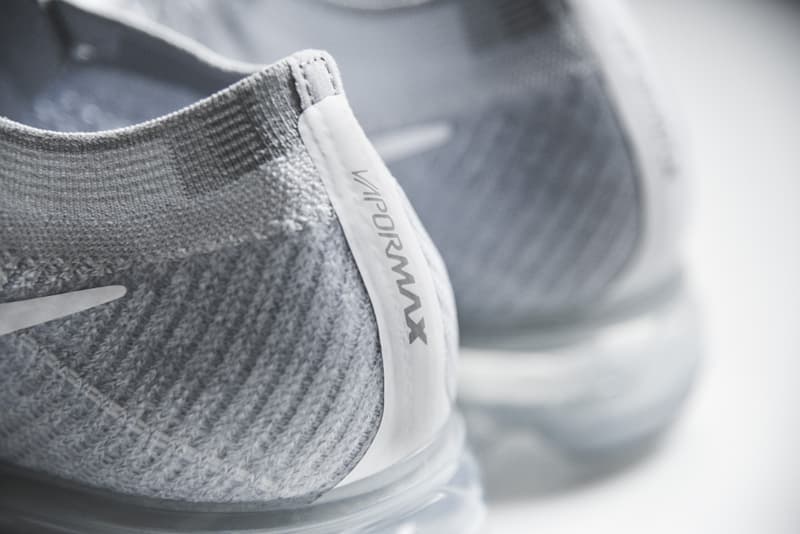 6 of 10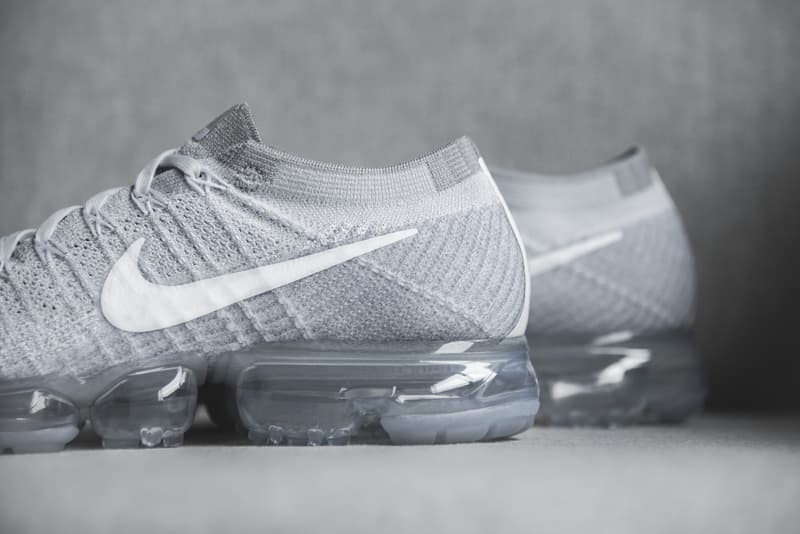 7 of 10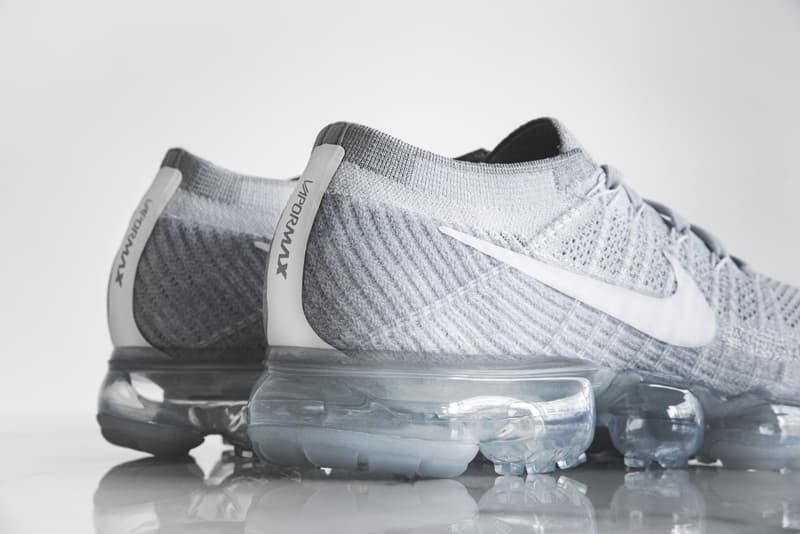 8 of 10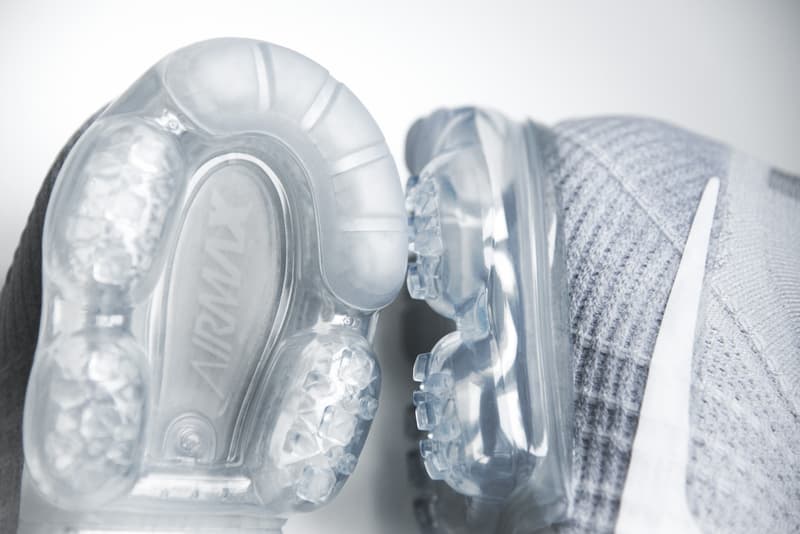 9 of 10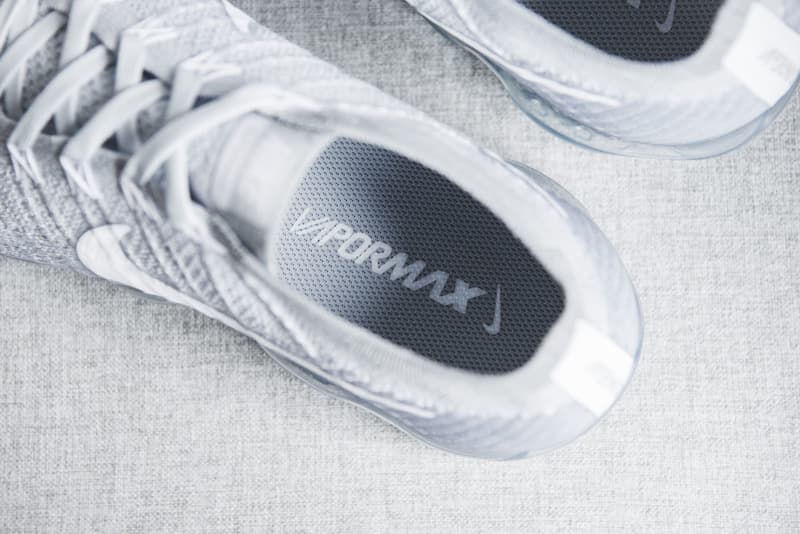 10 of 10
I don't think I'm alone in thinking this, but for a minute all you could think, "what does Nike have up its sleeve?" After repeated hit after hit from competitors in both silhouettes and innovations, you were thinking what's next from them?
With the introduction of the all-new VaporMax, I think that moment is upon us. Yes there have been shoes such as the Zoom Vaporfly Elite, but with that being intended as a marathon-record-breaking shoe not for commercial release, it's a bit of a moot point.
To look at the whole spectrum of releases, the ACRONYM release (big ups to Errolson and crew!) was by far one of the more recognizable lifestyle releases of the past few months from Nike. The likes of VLONE and others in that lane didn't really do much in terms of pushing the envelope and came across more as a branding exercise.
With the VaporMax, the new sole unit with Flyknit is Nike's new hero model. Let's look more closely through various elements of the shoe.
AESTHETICS/CONSTRUCTION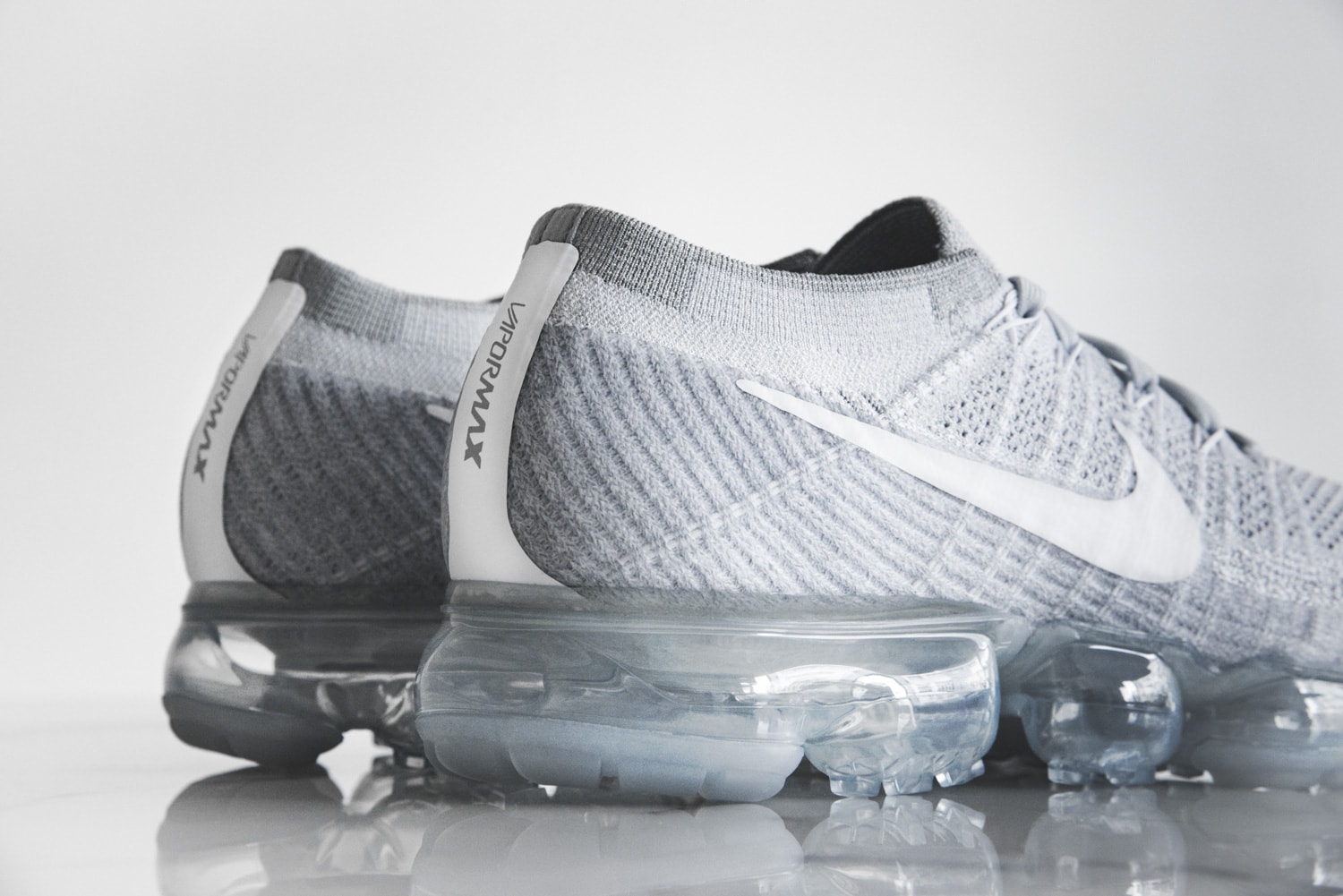 I like the disruptive design of the outsole as Nike is looking to shake things up with a new take on a full-length Air unit. Since 1987, each progressive unit has gotten just a bit more bold in how it presents its marquee Air technology. After ten some models and 30 years later, we finally have the first true full-length Air sole devoid of foam or TPU frames to hold the air in place.
The upper features a familiar Flyknit upper which has been near perfect since its unveiling. It's beautifully knit with unique and subtle details to provide better fit and protection.
My overall take was, on the one hand I really liked the outsole that provides most of the character for the VaporMax. Just like adidas and the UltraBoost, the VaporMax is looking to take that crown, in a time when there hasn't been a flat-out successor to some previous hits. With the outsole leading the way and providing a great way to focus marketing (of Nike Air) with design, the functional flex grooves create what is memorable shoe.
Yet the lack of cohesion between tooling and upper doesn't create a sense of harmony. If you look at the ACRONYM x Air Force 1, the zipper on the upper was deliberately left unfinished but it contributed immensely in defining the shoe.
In its separate parts, the tooling and the upper look great. But when combined, I get this feeling of a sports car with the wrong rims. They're individually nice but don't work together when matched up.
FUNCTIONALITY/PERFORMANCE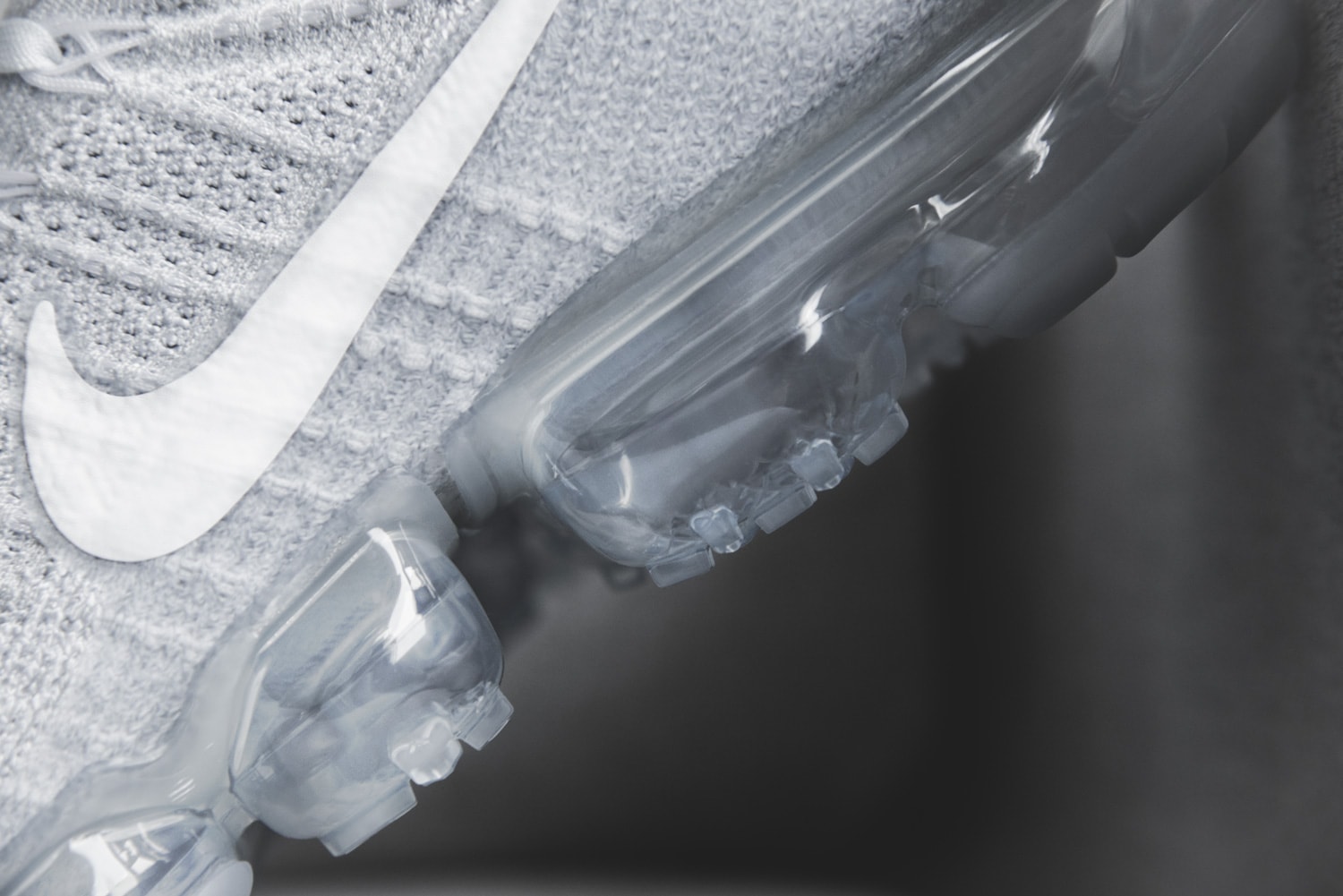 From the first moment I put these shoes on, I felt like I was wearing a pair of football (soccer) cleats. They felt really unstable even on flat surfaces. There are different types of instability.
They include instability generated by the upper such as a Y-3 Yohji Boost Trainer. The upper is so loose that you're literally "swimming" on the outsole, but decidedly those aren't really performance sneakers.
The second and third types is when the outsole doesn't necessarily work in tandem with the foot or it doesn't adapt to the ground at hand.
The VaporMax has a bit of both factors with that latter type of instability. The height of tooling (outsole) is extremely high, especially in the forefoot. The result is an unstable ride even positioned as a running shoe, and offers questionable stability.
If this product is looking to go toe-to-toe with the UltraBoost and the FutureCraft, it will need to do a better job and fix a few issues with subsequent releases in my opionion.
CONCLUSION
Touching back upon what I said earlier, myself and the industry were waiting for Nike to release something to go up against its main competitor adidas. A large part of the industry has been dominated by adidas (although Nike is still the undisputed profit king) in the last two years based on increases in sales and market share. Regardless of strategic or stock-driven initiatives, the adidas vs. Nike battle suggests adidas is in the pole position. I don't think VaporMax is the answer to the consumer needs and expectations but it could be part of something bigger to come.
Competition is a great thing because the true winner is always the consumer.
Andy Chiu has been an avid sneaker collector since 1991. Making the trip from his native Germany to the '92 Olympics, he was inspired by the U.S. Dream Team's dominating performance in Barcelona — and of course the shoes on their feet. While Chiu's initial experiences in the professional world took him to L'Oreal and Mercedes-Benz, this love for footwear saw Chiu return to his first love. Joining the industry though adidas Originals, he introduced adidas Originals' Consortium range in Spring/Summer 2007 as well as other highly-influential projects, including a HYPEBEAST x adidas x Solebox project at the adidas Performance Division. Soon after, he joined PUMA, heading up their motorsports business.

Right after Chiu served as German beer brand Warsteiner's brand & creative director, he became director of adidas Originals and Actionsports in Japan.

Every insight written and stated in this article are purely his personal point of view and does NOT reflect any opinion of any other party.

You can get more information on him through his Instagram account.