Satechi's New MacBook Pro USB-C Hub Solves the Limited Port Problem
The most useful accessory for your 2016 MacBook Pro.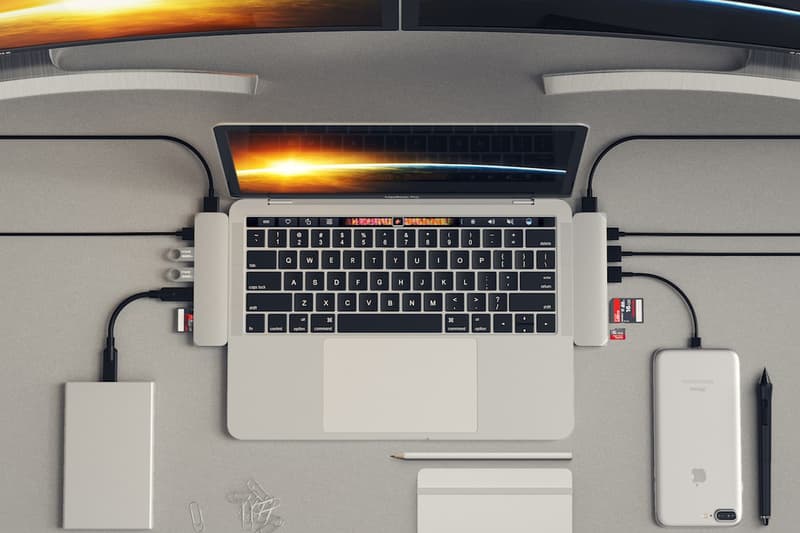 Apple's newest 2016 MacBook Pro ushered in many pros, such as a streamlined design, Touch ID fingerprint sensor and improved audio and screen technology. But it also came with one large con: having only USB-C ports.
Stepping in to solve the problem is Satechi's new USB-C 3.1 combo hub. The 3-in-1 "missing puzzle piece" includes a 4K HDMI port, Thunderbolt 3 Port, USB-C port, two USB 3.0 ports, and a microSD/SD card reader all on one sleek and compact aluminum hub that plugs into both 13- and 15-inch MacBook Pros. You can find the new MacBook Pro hub adapter in "Space Gray" and "Silver" options for $99.99 USD each at Satechi's website now.
In related news, Apple is rumored to debut a new iPad Pro at the upcoming WWDC.