Nike Introduces New KD 10
The shoe celebrates Durant's 10 year anniversary with the company.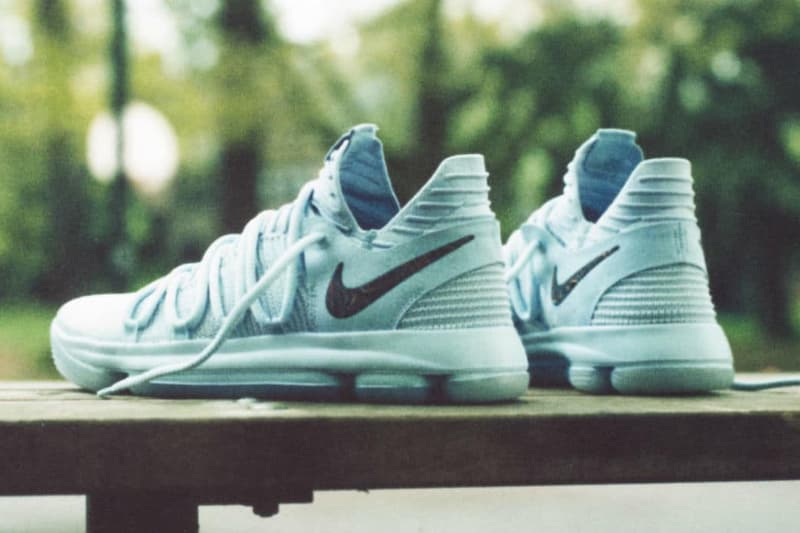 1 of 7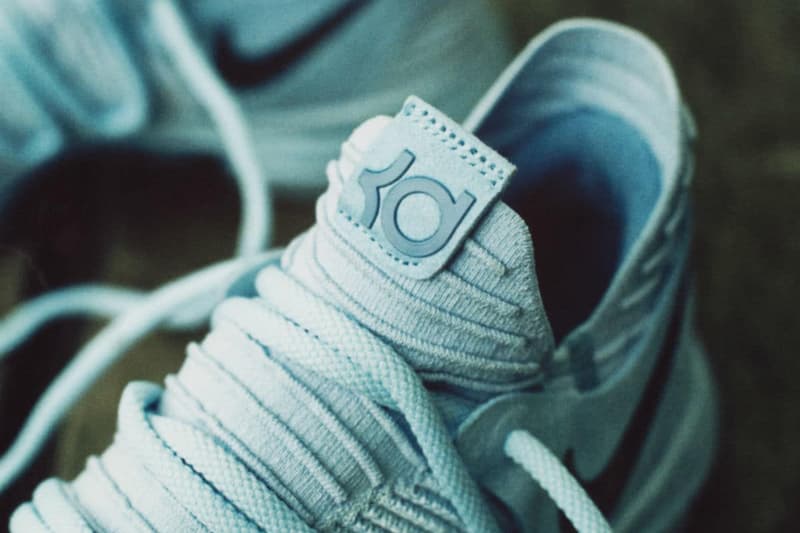 2 of 7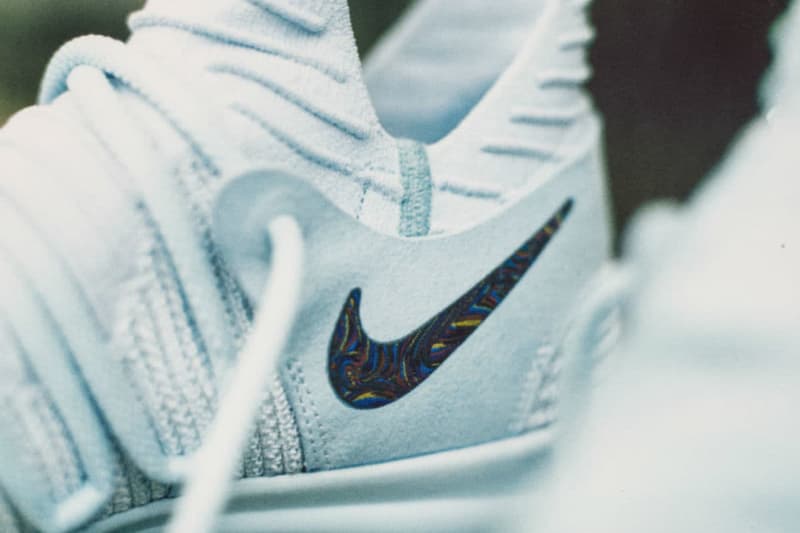 3 of 7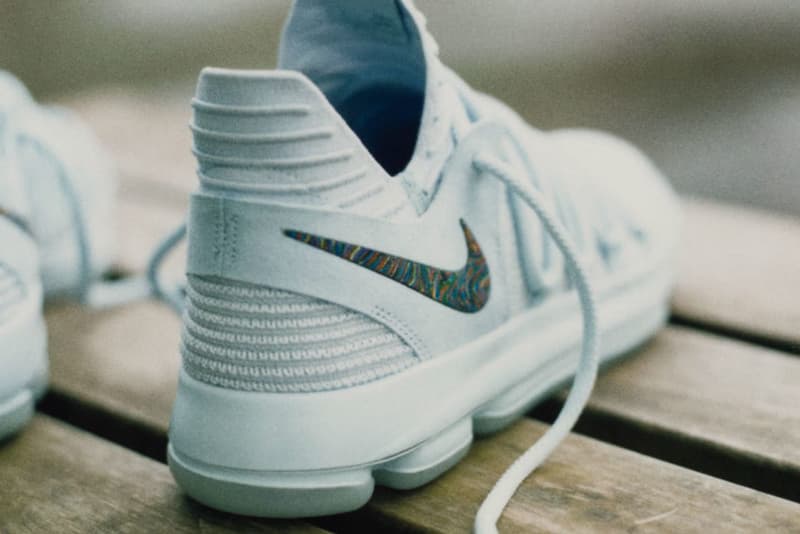 4 of 7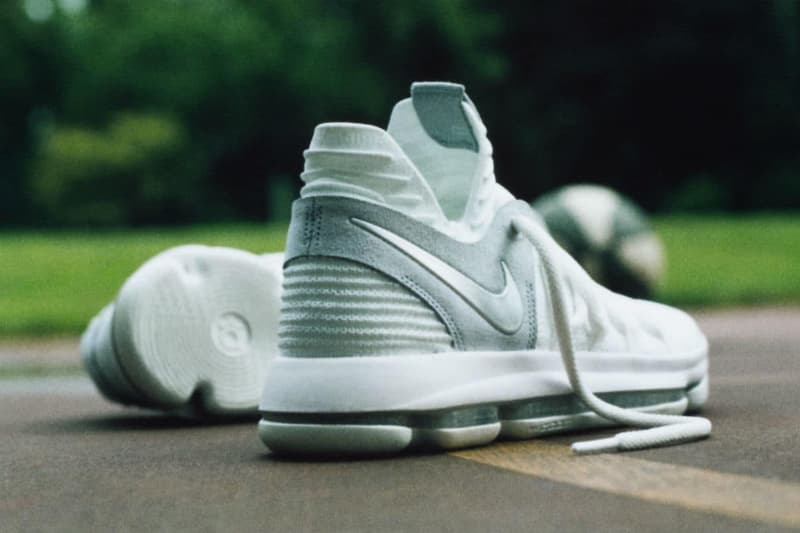 5 of 7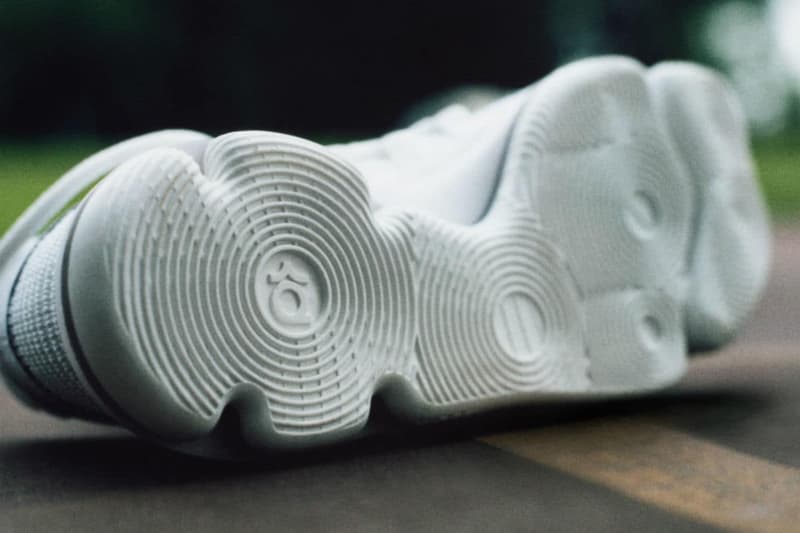 6 of 7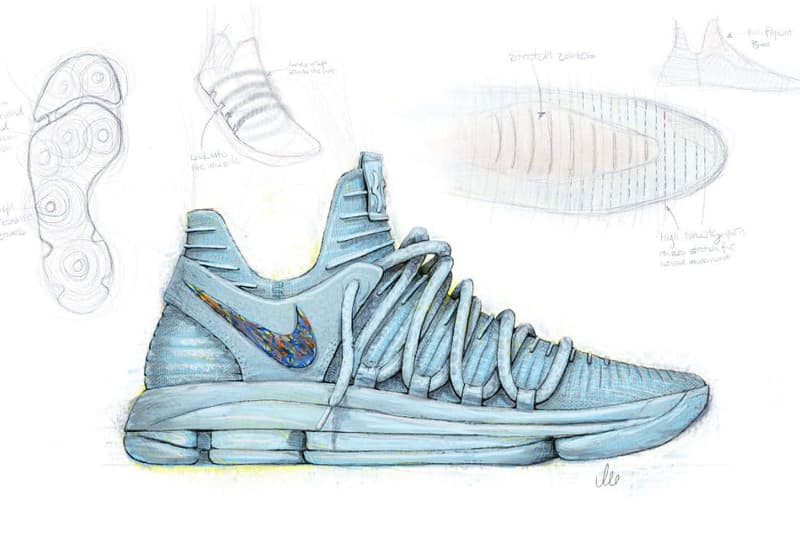 7 of 7
From switching teams in dramatic fashion to his ongoing feud with Lil B, Kevin Durant's career in the NBA has been an interesting one to say the least. With his Golden State Warriors set to take on the San Antonio Spurs in the Western Conference Finals of the NBA Playoffs, Durant has a lot to celebrate right now, including the release of his brand new signature shoe, the Nike KD 10. The brand says the shoe is made to celebrate Durant's 10 years with the company since he began his professional career, one that has taken him from the Seattle Supersonics to the Oklahoma City Thunder after relocation and now in Golden State. This time around, Durant has opted to go for a Flyknit base for the sneaker, saying he fell in love with the material after trying it out for himself.
"I got a pair of the Flyknit Racer during the 2012 games in London and immediately loved them. That shoe is so stylish, so innovative and so comfortable. I've been asking for Flyknit in my shoe and the KD 10 is my best shoe yet," said Durant.
In addition to this, Durant said he and designer Leo Chang chose to keep some aspects of previous shoes, including the lace style and the Zoom cushion.
"They are big and stand out from a mile away. It is one element Leo and I talk about when working designs—one thing that goes under the radar is the laces," said Durant. "To have Flyknit and a unique lacing pattern was key for us."
As of right now, there are two announced colorways of the KD 10. The first is the "Anniversary" colorway, which features a completely light blue body and a multicolored Swoosh along both sides. The second colorway, "Still," is a more simple look, featuring a predominantly white body with grey undertones throughout the shoe. The "Anniversary" colorway is set to come out on May 26, while the "Still" version won't be out until June 1. Both will be available at any Nike retailer or online through their website.