The USB Adaptor That Blends Into Your MacBook
The best looking option on the market right now for MacBook users.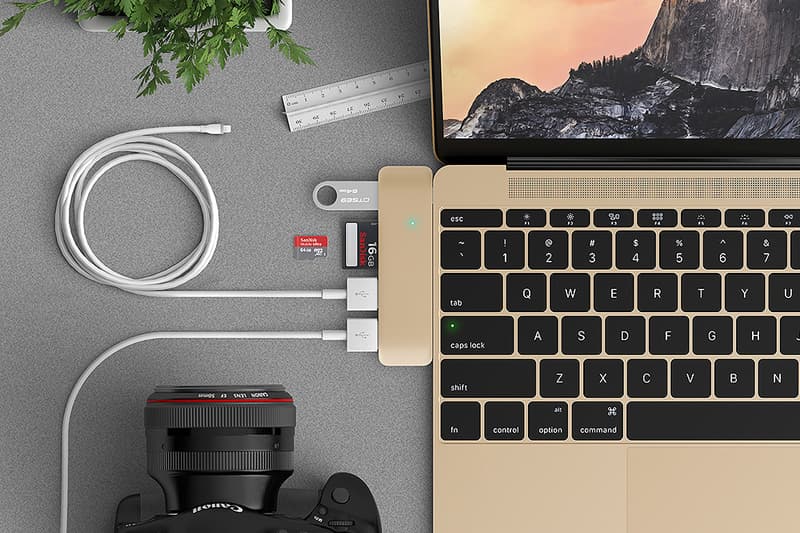 Apple hasn't made its latest MacBook models the most user-friendly, given their single Type-C USB port that is yet to be adopted on any large scale. Satechi fills this gap in functionality with their 3-in-1 Combo Hub USB adaptor, which provides three ports for USB 3.0 Type-A peripherals, as well as card slots for SD and Micro SD memory cards. Made from aluminum that has been colored in the same Gunmental, Silver and Gold hues as the laptops themselves, the adapter is a sleek and elegant, yet unobtrusive element to complement your MacBook while upping its functionality. Now available online at Satechi for $35 USD.