Justin Bieber Reveals 'Purpose' Tracklist
Accompanied by graffiti around the world.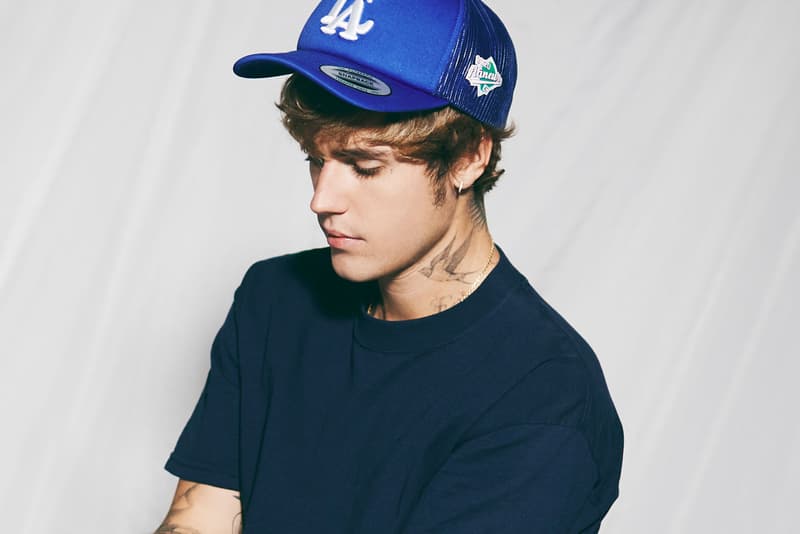 Justin Bieber has been busy on Twitter for the last couple of hours; the Canadian superstar has been revealing track titles from his upcoming album Purpose. Each name is accompanied with a photo of a piece of graffiti from a different city around the world. Destinations include Berlin, Oslo, Paris, Stockholm, London and Sydney. "What Do You Mean" and "Sorry" are tracks three and four respectively, and Jack U's "Where Are U Now" is on track 11. Features include Big Sean, Travi$ Scott, Halsey, Diplo, Skrillex and Nas. The 18-track LP drops on November 13; check out the tweets below for the entire tracklist.
Track 1 #purposealbum pic.twitter.com/GZElhcx3GM

— Justin Bieber (@justinbieber) October 28, 2015
Track 2 #purposealbum pic.twitter.com/OdLfyll7aS

— Justin Bieber (@justinbieber) October 28, 2015
Track 3 #purposealbum pic.twitter.com/B829nXYYai

— Justin Bieber (@justinbieber) October 28, 2015
Track 4 #purposealbum pic.twitter.com/YdVaYiw88X

— Justin Bieber (@justinbieber) October 28, 2015
Track 5 #purposealbum pic.twitter.com/KbmOnO71Nf

— Justin Bieber (@justinbieber) October 28, 2015
Track 6 #purposealbum pic.twitter.com/lFJHfpmkUR

— Justin Bieber (@justinbieber) October 28, 2015
Track 7 #purposealbum @BigSean pic.twitter.com/5XuO7efktQ

— Justin Bieber (@justinbieber) October 28, 2015
Track 8 #purposealbum @trvisXX pic.twitter.com/QpOTD24M9j

— Justin Bieber (@justinbieber) October 28, 2015
Track 9 #purposealbum @halsey pic.twitter.com/NFIiRX2hQr

— Justin Bieber (@justinbieber) October 28, 2015
Track 10 #purposealbum pic.twitter.com/tBuyYe8lFf

— Justin Bieber (@justinbieber) October 28, 2015
Track 11 #purposealbum @diplo @Skrillex pic.twitter.com/NCV81kkvpb

— Justin Bieber (@justinbieber) October 28, 2015
Track 12 #purposealbum @Skrillex pic.twitter.com/GvgnNoOnLN

— Justin Bieber (@justinbieber) October 28, 2015
Track 13 #purposealbum #PURPOSE pic.twitter.com/05xwAP3Fmk

— Justin Bieber (@justinbieber) October 28, 2015
Track 14 #purposealbum pic.twitter.com/7kiYYo4kgX

— Justin Bieber (@justinbieber) October 28, 2015
Track 15 #purposealbum pic.twitter.com/Xq1AyukiRL

— Justin Bieber (@justinbieber) October 28, 2015
Track 16 #purposealbum @nas pic.twitter.com/z051Ggum5S

— Justin Bieber (@justinbieber) October 28, 2015
Track 17 #purposealbum pic.twitter.com/BPWj2cbyCN

— Justin Bieber (@justinbieber) October 28, 2015
Track 18 #purposealbum pic.twitter.com/BzSjO14kUE

— Justin Bieber (@justinbieber) October 28, 2015