The Cast of 'Suicide Squad' Covers 'Empire' Magazine
The first full-length shot of the Suicide Squad's resident jester.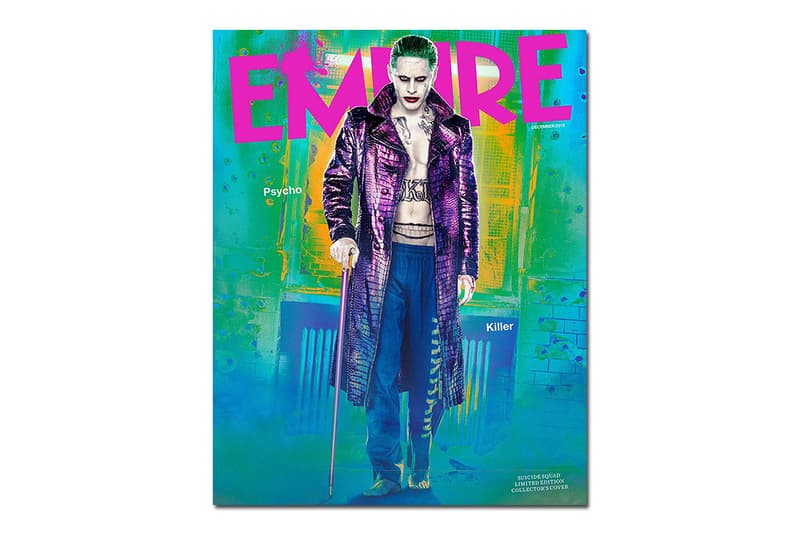 The first full-length photo of Jared Leto in costume as Suicide Squad's The Joker has emerged, alongside Margot Robbie's Harley Quinn, Cara Delevingne's Enchantress and Will Smith's Deadshot, on multiple covers of December's Empire Magazine no less. Each character is shown in their full glory as a timely injection of Halloween inspiration, underlined by the tagline, "Psychos. Killers. Freaks. Here to save the world." Due out in theaters August 5, 2016, get a closer look at the Suicide Squad in the latest Empire magazine set to hit newsstands soon.