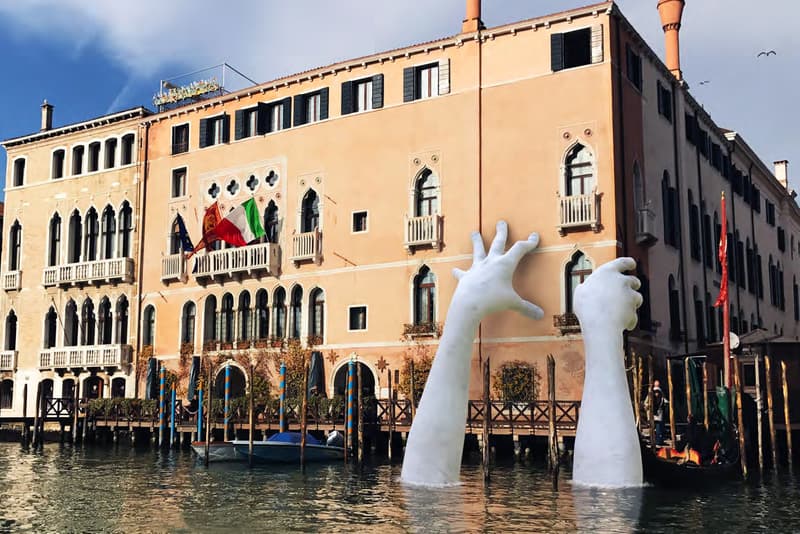 Massive Hands Emerge From Canals for Venice Biennale
Lorenzo Quinn's 'Support' aims to shed light on climate change.
---
To celebrate this year's Venice Biennale, artist Lorenzo Quinn has erected a sculpture of two hands arising from the city's famous Grand Canal. The limbs rest against the Ca' Sagredo Hotel, dually using the walls as a support system while also appearing powerful enough to dismantle it. The artwork serves as a harrowing visual reminder of the rising sea levels caused by climate change. Fabricated off-site, the hands had to be loaded onto a canal boat and carefully installed into place. "I wanted to sculpt what is considered the hardest and most technically challenging part of the human body. The hand holds so much power – the power to love, to hate, to create, to destroy" stated Quinn. The Italian artist and former actor has been known to use the human body as the subject of many of his works, such as his noted Force of Nature sculpture and ongoing Globe of Life series. Support will be on display until November 26.
Ca' Sagredo Hotel
Campo Santa Sofia
4198/99, 30121
Venice, Italy