A Closer Look at the ACRONYM x NikeLab Air Presto Mid "Neon"
Errolson Hugh leaves his mark on the Air Presto.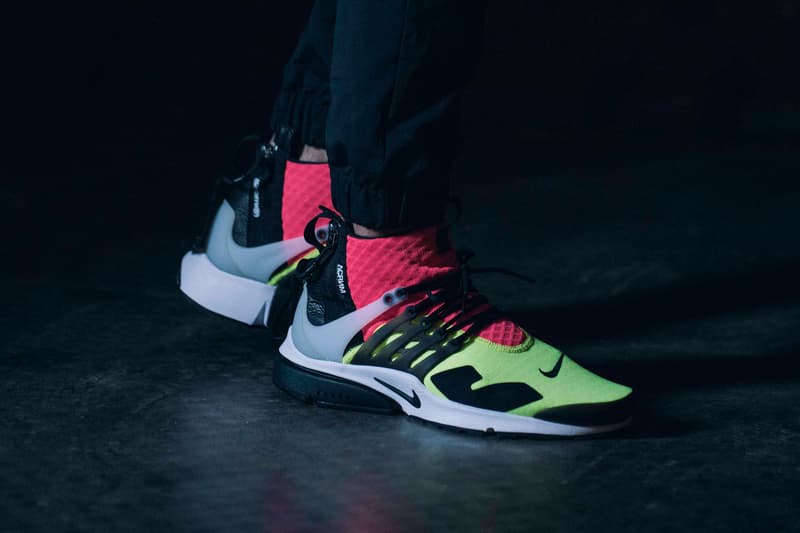 1 of 8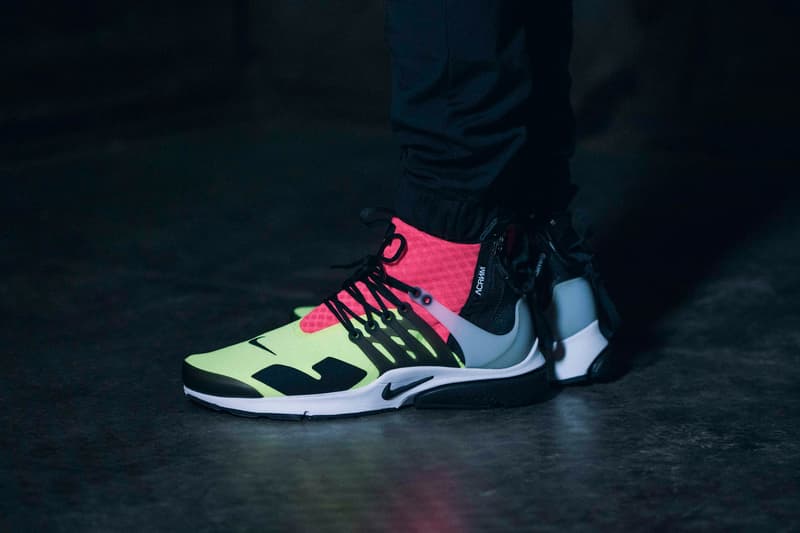 2 of 8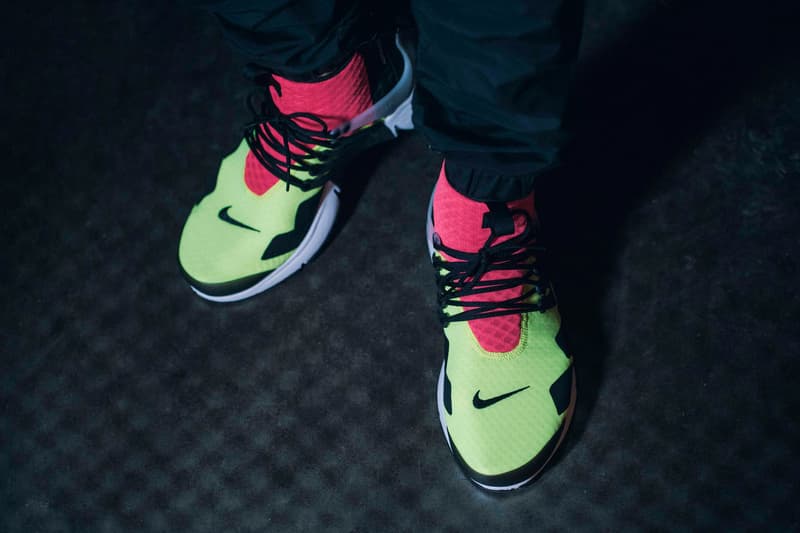 3 of 8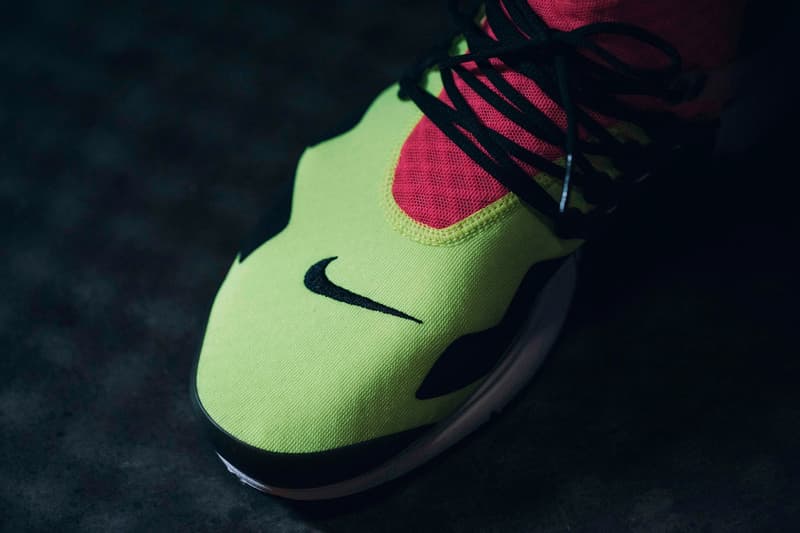 4 of 8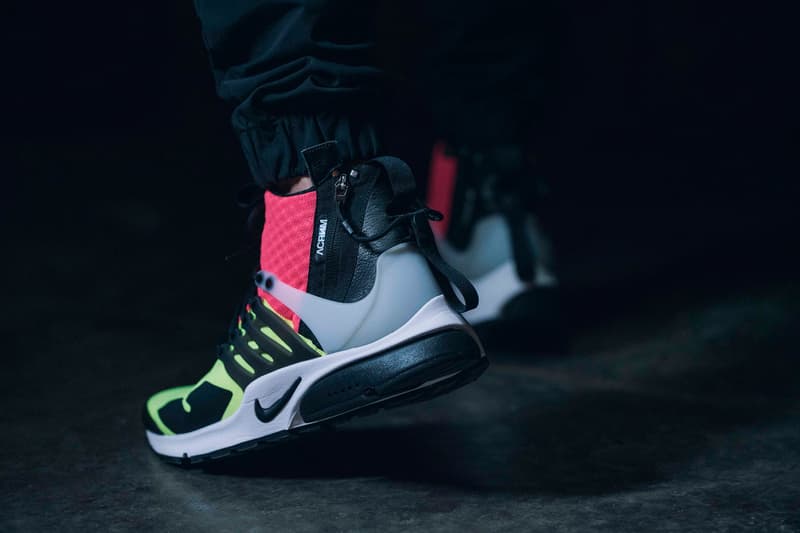 5 of 8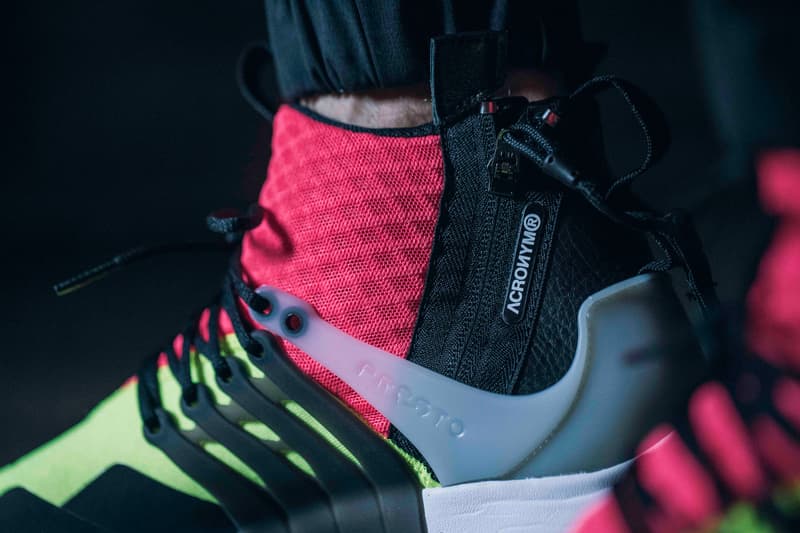 6 of 8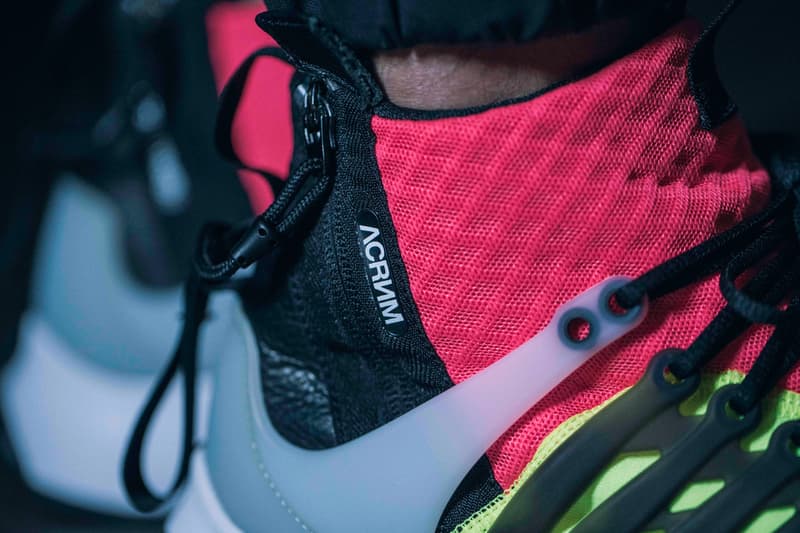 7 of 8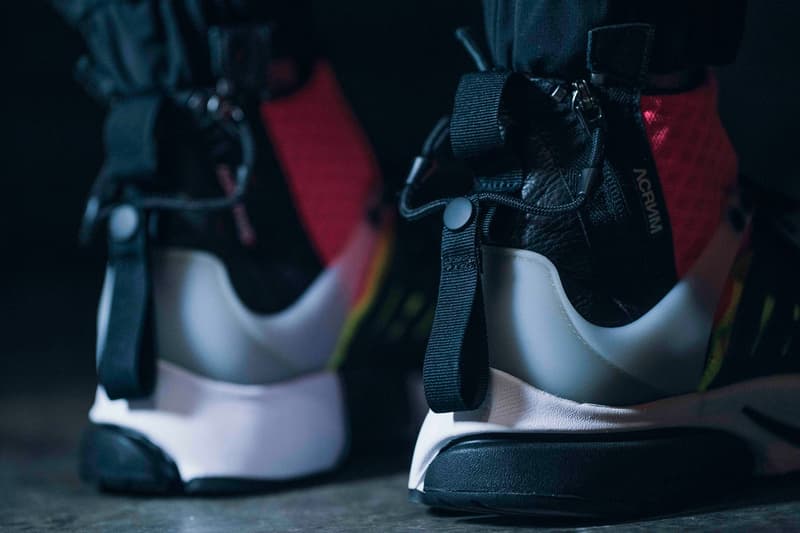 8 of 8
We finally got our hands on the ACRONYM x NikeLab Air Presto Mid for a closer look at the "Hot Lava/Volt" colorway. In regards to the sole unit, it is pretty standard compared to previous releases of the Air Presto, with the forefoot of the outsole made with soft Duralon rubber for comfortability, and a heel made from BRS 1000 carbon rubber to endure running long distances. The upper is comprised of two different breathable meshes, in complementary neon-colors that share a likeness to the vibrant colors seen in works by Kostas Seremetis. A thicker reinforced mesh firmly wraps around the ankle, while a thin, tightly woven mesh makes up the vamp. Both sides of the forefoot are reinforced by a flexible fabric, that strengthens the areas that crease during movement. When looking at the heel, you see design elements of Errolson Hugh, with two exposed zippers on each side of the ankle, the shoe can be quickly slipped on. Both zippers are connected to each other and can be secured to the snap-button on the pull-tab on the heel.
As mentioned earlier today, these sneakers will release tomorrow, September 8 in Berlin, Germany.