Notorious Meme Artist Lushsux Paints Massive Kanye West "Famous" Mural
It was only a matter of time.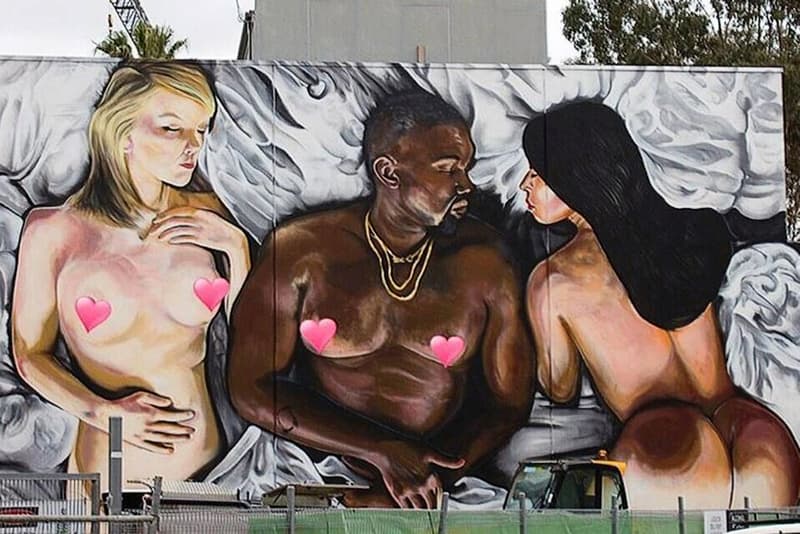 The troll artist from Melbourne, Australia is back at it. It was only last month when Lushsux had global news outlets in a frenzy due to his controversial Hilary Clinton mural spotted in a suburb of the Australian city. The huge painting initially depicted the democratic presidential candidate in a skimpy swimsuit, but in a provocative move triggered by passersby complaints, the artist decided to veil her frame in a burqa. Recently, the self-proclaimed "world's first meme artist" sprayed a massive mural portraying three of the naked wax figures from Kanye West's "Famous" video: Yeezy, Kim Kardashian West and Taylor Swift.
Since Sunday, a bevy of Melbourne locals took to social media to snap photos of the mural in progress. The gargantuan painting was finally completed this past Tuesday. Take a look at Lushsux's masterpiece above and let us know your thoughts.