Supreme x Louis Vuitton New York City Pop-Up Unanimously Denied by Community Board
Take your lines elsewhere.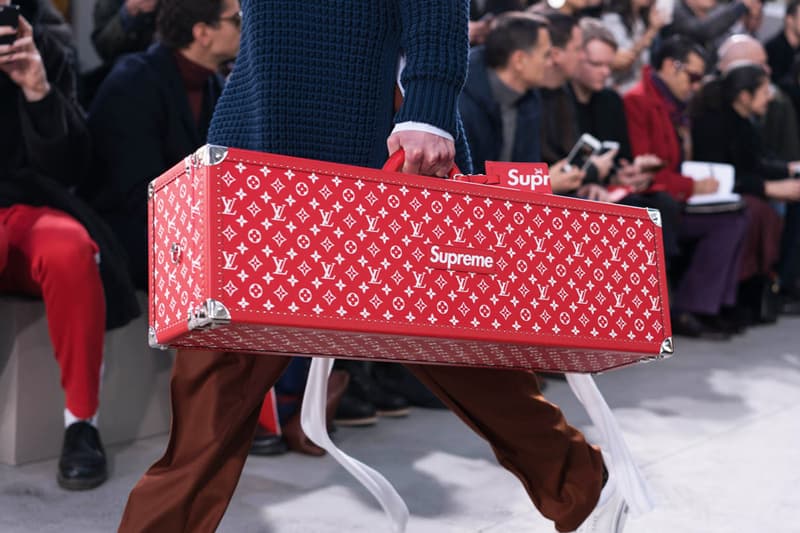 The Supreme x Louis Vuitton New York City pop-up, which was planned for 25 Bond Street, has been unanimously denied by Manhattan's Community Board No. 2. After a May 8 public hearing and full board meeting on May 18, the 32 members of the board all voted that, "CB2 Manhattan STRONGLY recommends DENIAL of the Louis Vuitton/Supreme (Product) Launch, Bond St. between Lafayette St. and Bowery to be held from 6/29/17-7/2/17."
This denial shouldn't come as a surprise to anyone when you take all the reasoning into account: Bond Street is a quiet street and five residents on the street voiced their "strong disapproval" at the meeting; Supreme failed to present a management plan for the lines and security and/or notify surrounding businesses; the Community Board had concerns with customers sleeping on the sidewalk, public urination, lack of a line management plan, lack of a plan to allow residents access to their homes and the inability to "articulate how this product launch will benefit the community in any way."
Finally, CB2 cited Supreme's history of violating New York City permit requirement for unauthorized events in city parks, four notable ones. In the future, the Community Board has requested that anyone trying to obtain Street Activity Permits with a line-forming product launch appear in-person before them with a "comprehensive plan to prevent unnecessary disturbances that have been plaguing our community for the past several years."
Let us know your thoughts and check out what would've been the location of the pop-up below.