Microsoft Officially Unveils Its New Surface Laptop & Arc Mouse
"Performance made personal."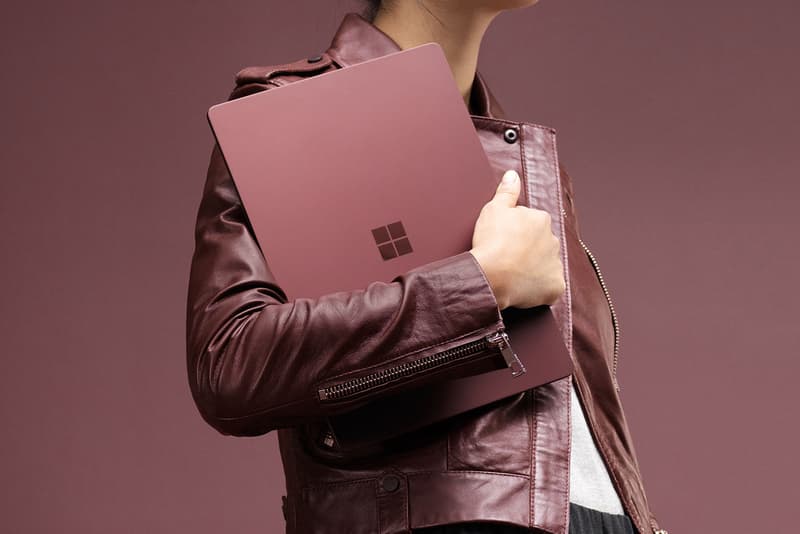 Microsoft has gone back to the basics for its latest Surface release, taking to today's MicrosoftEDU event in New York City to officially unveil the Surface Laptop. A stark contrast to the likes of the original Surface and Surface Pro, the Surface Laptop is exactly what it sounds like: a traditional (though sleek) laptop design that employs a touchscreen. Measuring 13.5 inches, that PixelSense touchscreen — which is compatible with the Surface Dial — is joined by the likes of an Alcantara-draped keyboard and comes with either a Core i5 or Core i7 Intel processor, up to 1TB of on-board storage and up to 14.5 hours of battery life. As Engadget points out, one of the Surface Laptop's most unique features is undoubtedly its speakers. Instead of utilizing the usual holes or grills, Microsoft instead integrated them directly behind the keys, which is not only intended to offer a more enveloping sound, but adds to the streamlined look of the laptop as the Alcantara appears perforation-free.
Joining Microsoft's new notebook will be the unique Surface Arc Mouse. Intended as the perfect travel companion for the Surface Laptop, the Arc reimagines the prototypical mouse with a curved, hand-conforming design. Users simply snap it into the curved position to power it up and snap it again to power it down and flatten it out for storage.
The Surface Laptop drops June 15 in four different colorways with prices starting at $999 USD while the Surface Arc Mouse will launch that same day for $79.99 USD. For more, head on over to microsoft.com.