Taco Bell Announces New "Naked Chicken" Concoction, Naked Chicken Chips
With a dab of nacho cheese.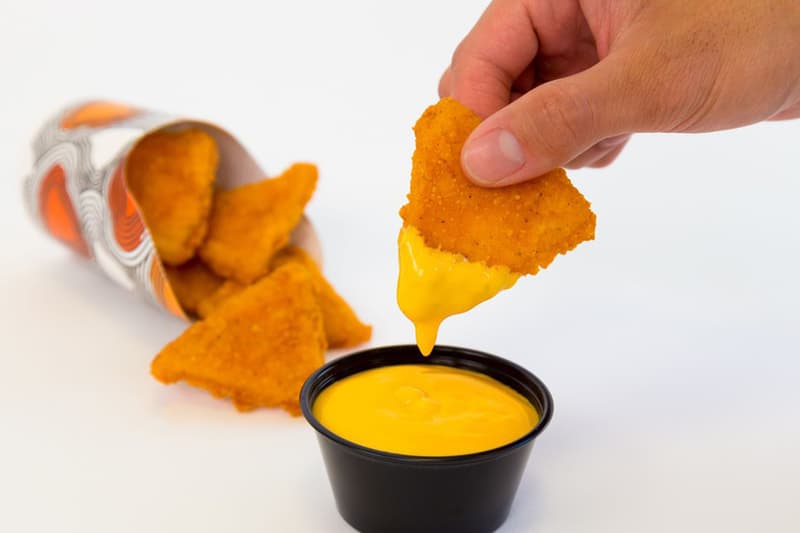 After a short stint on the menu, Taco Bell has decided to bring back the Naked Chicken Chalupa in a new form, one that strips it down to the bare necessities. Welcome the brand new Naked Chicken Chips, tortilla triangle-shaped chicken nuggets that are basically made from the same ingredients that the shell of the Naked Chicken Chalupa was — fried chicken. Taco Bell says the chips are made with "marinated all-white-meat chicken covered with bold Mexican spices and seasoning." Customers can purchase the new concoctions as a 6-piece for $1.99 USD or 12-piece for $3.99 USD. Die-hard fans can also get excited for a new $5 USD box combo which will include the Naked Chicken Chips, a Burrito Supreme, a Crunchy Taco, and a medium drink.
Expect the Naked Chicken Chips to be available May 11 for a limited time. While you wait, check out the Naked Breakfast Taco.