Michael Jordan's Signed 1984 Olympic Converse Kicks Could Sell for $100,000 USD at Auction
Before Nike turned MJ into Air Jordan.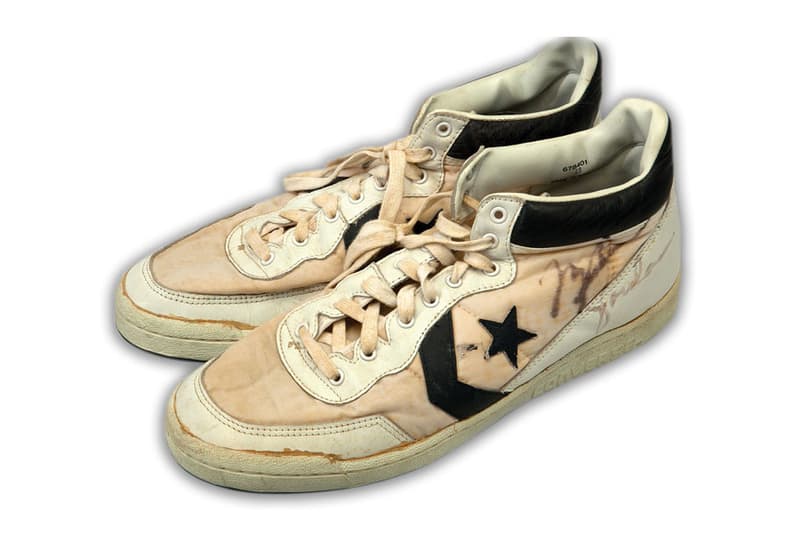 It's hard to remember the last time Michael Jordan wore a pair of sneakers that didn't belong to his namesake brand. During the 1984 Summer Olympics in Los Angeles, Team USA's basketball team was outfitted by Converse, thus meaning its players, including a 21-year-old Michael Jordan, wore the Converse Fastbreak's.
An actual pair will go on auction today at SCP Auctions, and the signed sneakers are expected to draw over $100,000 USD. SCP believes MJ's sneaker will garner such a high amount because they are truly a relic. Jordan wore the shoes in the gold medal victory over Spain and they are the last pair of kicks he wore as an amateur. Soon after turning pro, MJ signed with Nike. The shoes are size 13 and are actually in good condition. Jordan's 1984 Olympic Converses also happen to be a part of SCP's spring premier auction. Besides Jordan's kicks, an original T206 Honus Wagner baseball card is up for grabs.
Visit SCP to bid on Jordan's 1984 Olympic Finals game sneakers.