JULIUS Founder Tatsuro Horikawa Discusses the Dangers of Nostalgia, The "Techno Spirit" & More
An insightful conversation with SSENSE.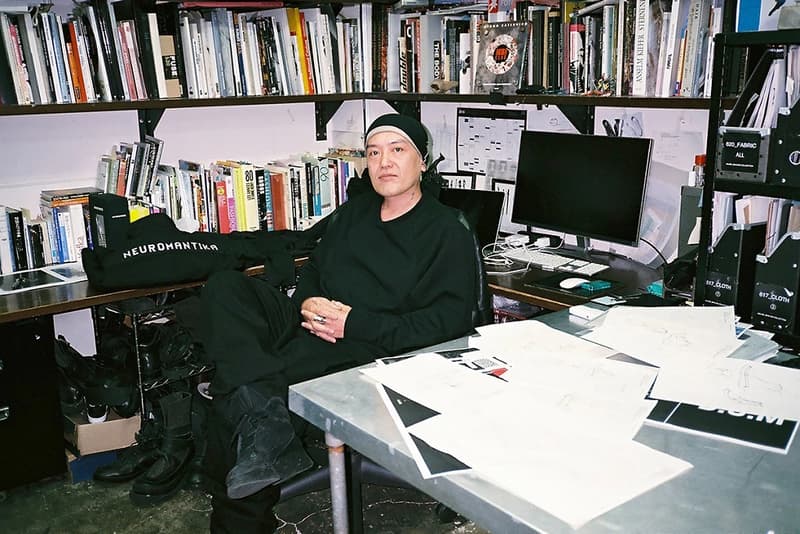 Tatsuro Horikawa — founder of avant-garde Japanese label JULIUS — links up with SSENSE's Adam Wray at the JULIUS studio in Tokyo's Sendagaya area to talk special childhood memories, music, the "techno spirit," the negative side of nostalgia, and more for an in-depth new feature. Going beyond a simple discussion of clothes, Adam Wray's exchange with Horikawa allows the fashion veteran to open up about the world outside of his career as a designer. "I don't want to be caught up with the past. I look forward to the new, to pushing things forward. That's more exciting. We feel like there's a change happening right now, and we have to move forward as well," Horikawa says, responding to a question about his belief that nostalgia is "dangerous."
Regarding a pivotal part of his range of inspirations, Horikawa hones in on techno sounds as one of his most important forms of art. "It's not just a term for music," Horikawa says of techno. "For us, the techno spirit represents being on the cutting edge, not having any sense of nostalgia, and being something that wants to move the world forward. So, we feel like that spirit can lend itself not only just to music, but also fashion and art. It's more like an approach. It's not one singular thing, but it's one idea."
You can read Tatsuro Horikawa's new interview with SSENSE in its entirety here, and check out JULIUS's 2017 fall/winter collection.