Divine Council Delivers Acrobatic Flows Over Wavy Beats for 'DB$B' Mixtape
Twelve tracks from Epic Records' most promising new act.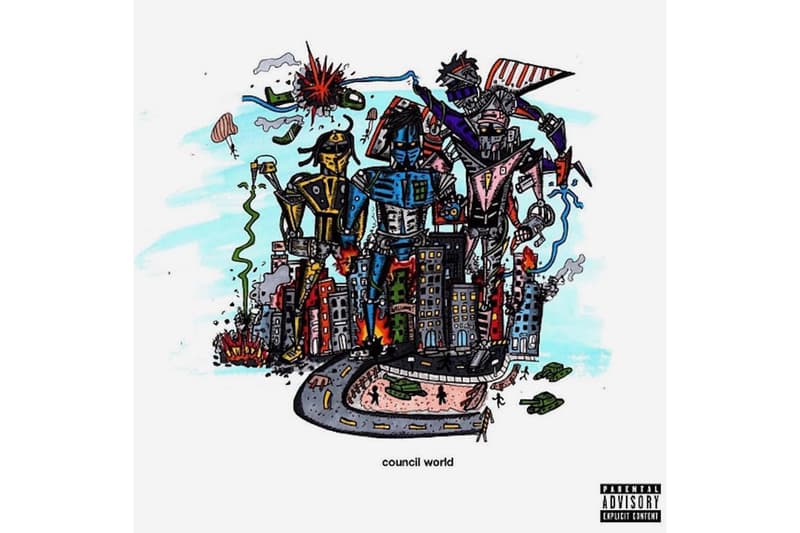 Epic Records' most promising new rap act has dropped off a new mixtape project. Propelled by tracks such as the Andre 3000-supported "Decemba" remix and the hazy super-stoner anthem "Dirtbags in Distress," Divine Council serves up twelve new records for DB$B. Featuring production from ICYTWAT, OWENOB, LORDFUBU, Bravestarr and Trip Dixon, DB$B delivers back-to-back rounds of tight, acrobatic flows over one continuous stream of narcotic beats. With 2017 closing in on its halfway point, the $ILKMONEY, Cyrax, Lord Linco and ICYTWAT continue to fight their way to the top of the new school.
You can stream and download Divine Council's new DB$B project via LiveMixtapes.