BIG3 Rosters Finally Revealed Following Draft in Las Vegas
Rashad McCants goes number one… Did you ever think you'd read that in 2017?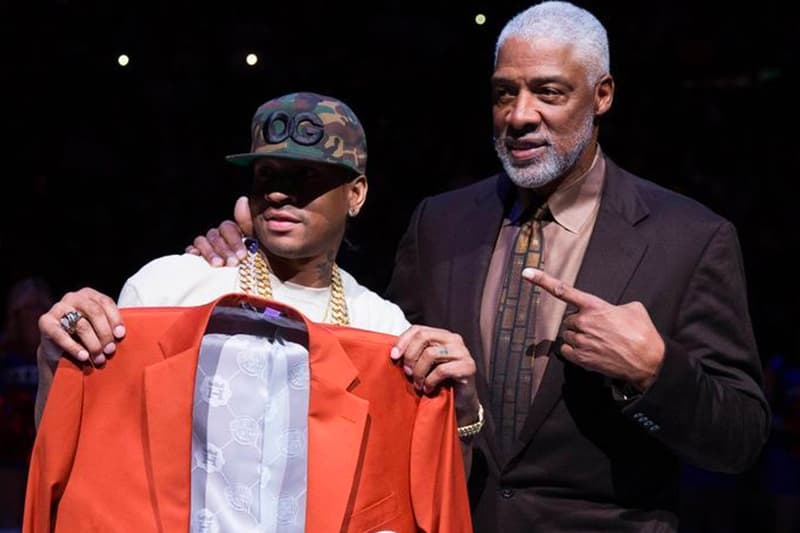 This past Sunday in Las Vegas, Ice Cube's BIG3 professional basketball league hosted its first ever draft ahead of its inaugural season, thus solidifying the remaining roster spots. Former North Carolina star Rashad McCants became the first No. 1 overall pick going to Rick Mahorn's Trilogy squad, with Andre Owens, Reggie Evans, Xavier Silas and Kwame Brown rounding out the top five. Here's the breakdown of the eight teams competing for this season's championship:
3's Company
Coach: Allen Iverson
Players: Allen Iverson (captain), DerMarr Johnson (co-captain), Andre Owens, Michael Sweetney, Ruben Patterson

3 Headed Monsters
Coach: Gary Payton
Players: Rashard Lewis (captain), Jason Williams (co-captain), Kwame Brown, Eddie Basden, Mahmoud Abdul-Rauf

Ghost Ballers
Coach: George Gervin
Players: Mike Bibby (captain), Ricky Davis (co-captain), Maurice Evans, Marcus Banks, Ivan Johnson

Killer 3s
Coach: Charles Oakley
Players: Chauncey Billups (captain), Stephen Jackson (co-captain), Reggie Evans, Larry Hughes, Brian Cook

Power
Coach: Clyde Drexler
Players: Corey Maggette (captain), Cuttino Mobley (co-captain), Jerome Williams, DeShawn Stevenson, Moochie Norris

Trilogy
Coach: Rick Mahorn
Players: Kenyon Martin (captain), Al Harrington (co-captain), Rashad McCants, James White, Dion Glover

Tri-State
Coach: Julius Erving
Players: Jermaine O'Neal (captain), Bonzi Wells (co-captain), Xavier Silas, Lee Nailon, Mike James

Ball Hogs
Coach: Rick Barry
Players: Brian Scalabrine (captain), Josh Childress (co-captain), Derrick Byars, Rasual Butler, Ivan Johnson
With these kind of names involved — from OG hall-of-famers to 30-or-40-something-year-old former All-Stars — we may just have found the answer to our summertime hoops void (sorry WNBA). But how will the upstart league prevent itself from turning into an uncompetitive traveling all-star game?
"I think the game is gonna stay competitive [because] 52 percent of the revenue will go to the players," Ice Cube told The Undefeated back in January. "If you win a championship, you get more of the money than everybody else. Second place and so on all the way to eighth place.

"Guys are playing for either a big chunk of the money or a little chunk of the money, but I think it's a great incentive to give real play because what we didn't want to do was put on an all-star game and not have a game. You know, we want all-stars there playing hard."
Season one of the BIG3 League tips off June 25 at the Barclays Center in Brooklyn, New York, with games being played every weekend, for 10 weeks, in different cities around the world. The summer season will conclude with the championship games being played on August 26 in Las Vegas. With tickets going on sale May 13, you can hit BIG3.com to learn more about this upcoming season.
Tell us: what are you looking forward to most from the BIG3, and who will win it all in season one?