Ferrari Turns Its Cockpit Seat Into a Desk Chair
Now you can give your own office space a Ferrari-approved upgrade.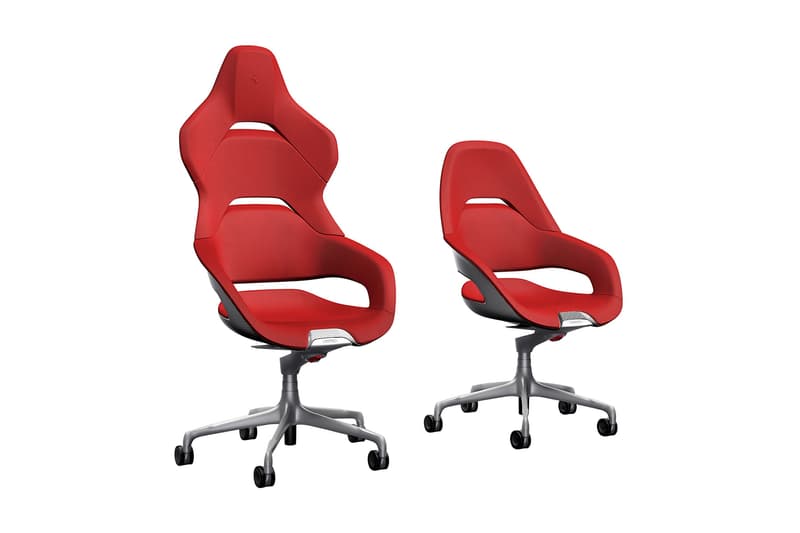 Ferrari has given the prototypical desk chair a gorgeous sports car-inspired overhaul, linking up with Italian outfit Poltrona Frau to introduce the Cockpit Desk Chair. Crafted in honor of Milan Design Week, the Cockpit Desk Chair is exactly what it sounds like: a desk chair meant to resemble a racing seat from Ferrari's stable. Helmed by Ferarri's own head of design Flavio Manzoni, the chair comes in two versions: the President and the smaller Executive. Both iterations not only feature the same upholstery Ferrari uses in its cars, but come with a carbon fiber external shell while the aluminum base takes cues from the mechanisms found in a Ferrari steering wheel. Said Poltrona Frau general manager Nicola Coropulis:
The idea that Ferrari proposed to us was to bring the emotions that one feels while driving a Ferrari car into a seat that could fit a working environment. The choice of a chair was quite natural. We avoided just putting some wheels under a Ferrari car seat, and we created an object that is unique on its own.
The Cockpit Desk Chair will be available soon at select Poltrona Frau dealers and flagships worldwide.