Erykah Badu Announces 'Badu Vs. Everythang' World Tour
Don't sleep on the Queen.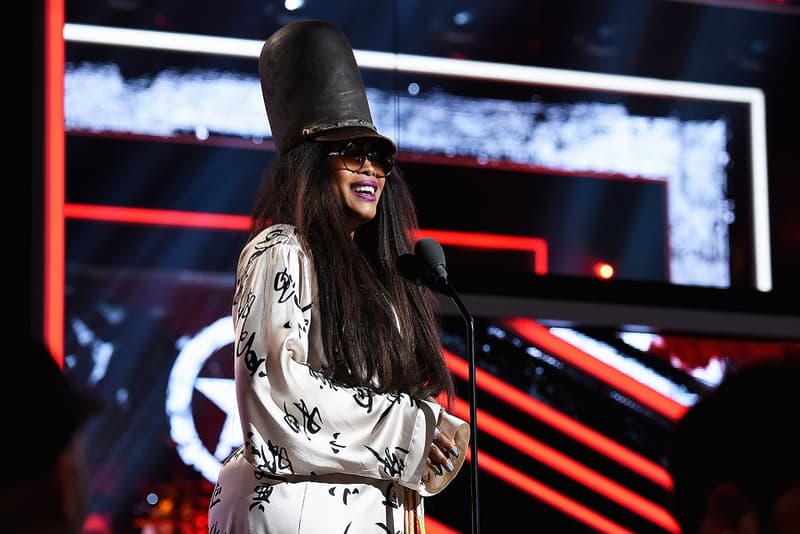 Erykah Badu has revealed plans for another major world tour. Titling the trek 'Badu Vs. Everythang,' the soul and R&B icon will launch the series of shows at Birmingham, Alabama's Funk Fest — which is happening later this month — and conclude the tour five months later in Japan. Badu plans to hit several world-renowned festivals, high-capacity venues in cities like Los Angeles, and arenas for her upcoming concerts.
Courtesy of Pitchfork, you can check out the itinerary for Erykah Badu's upcoming 'Badu Vs. Everythang' world tour below. Earlier this year, Erykah Badu put together a "Pretty Girls Like Trap Music" playlist to support the promotional campaign for 2 Chainz's new project. Last summer, the Baduizm songstress also linked up with Robert Glasper for an impressive Mile Davis tribute.
Erykah Badu – 2017 "Badu Vs. Everythang" World Tour
May 6 Birmingham, AL – Birmingham Funk Fest
May 19 Atlanta, GA – Atlanta Funk Fest
May 27 Houston, TX – Houston Arena Theater
May 28 New Orleans, LA – Lakefront Arena
July 6-7 London, England – Hammerstein Theater
July 8 Paris, France – Palais Des Sports
July 9 Rotterdam, Netherlands – North Sea Jazz Fest
July 11 Montreux, Switzerland – Montreux Jazz Fest
July 12 Tuscany, Italy – Lucca Summer Fest
July 14 Copenhagen, Denmark – Tivoli Gardens
July 15 Pori, Finland – Pori Jazz Festival
JUly 20 Las Vegas, NV – Brooklyn Bowl Las Vegas
July 22 Los Angeles, CA – Exposition Park
August 10 Philadelphia, PA – TBA
August 12 Charlotte, NC – Charlotte Funk Fest
August 13 Richmond, VA – TBA
September 1 Dallas, TX- Riverfront Jazz Fest
September 15 Newark, NJ – TBA
September 16 Queens, NY – The Meadows Music & Arts Fest
September 22-23 Chicago, IL – Midwives Conference
October 1, 3, 6 and 12 Tokyo, Japan – Billboard Live
October 7 Tokyo, Japan – Tokyo Soul Camp Fest
October 9-10 Osaka, Japan – Billboard Live
— ErykahBadoula (@fatbellybella) May 3, 2017