These Are the Best Films and TV Shows Dropping in May
The summer blockbusters are starting to roll in.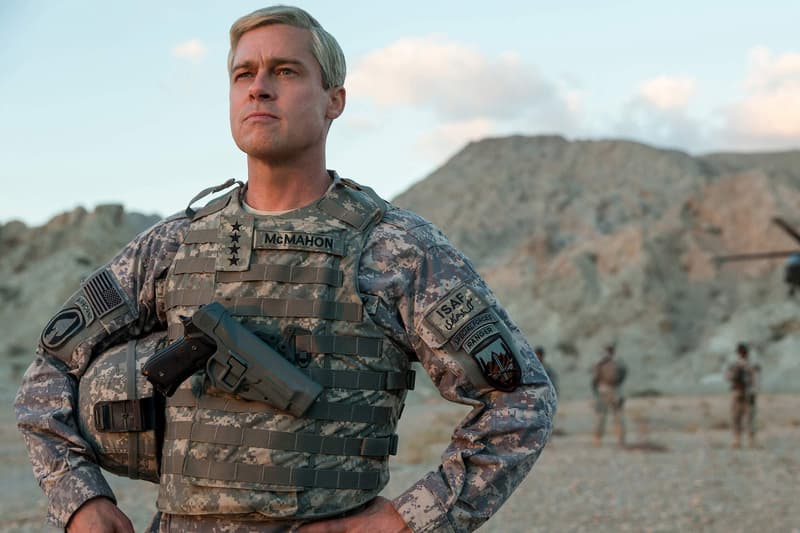 As the warmer weather starts to kick in, summer blockbusters start to make their way onto the big screen. Lined up for May are a few prequel/sequels and remakes along with a Berlin-set triller that was featured at this year's Sundance Film Festival. Over on the small screen, favorites like House of Cards and Master of None make their return. Check out the list below for the must-see releases to some of the more under the radar films to look forward to in May.
Film
I Am Heath Ledger – May 3
I Am Heath Ledger made its debut at the Tribeca Film Festival on April 23. The film showcases homemade videos captured by Ledger himself alongside impassioned interviews with Kate Ledger (Heath's sister), musician Ben Harper, model Christina Cauchi, filmmaker Matt Amato and Brokeback Mountain director Ang Lee. Ledger tragically passed away after an accidental overdose from prescription drugs back in 2008, just months after wrapping up filming for The Dark Knight, for which Ledger won a posthumous Academy Award for Best Supporting Actor. The heartbreaking documentary will hit select theaters stateside on May 3 and premiere on Spike TV on May 17.
Burden – May 5
This new documentary takes us into the life of boundary pushing artist Chris Burden as he found his place into history in 1971. Burden, who took creative expression to the limits and risked his life in the name of art, has reinvented himself as the creator of truly mesmerizing installations and sculptures, from a suspended gigantic flywheel that seemingly spins on its own, to an assemblage of antique streetlights rewired for solar energy and illuminated outside the Los Angeles County Museum of Art.
Guardians of the Galaxy Vol. 2 – May 5
Marvel's relatively obscure comic book about a ragtag team of intergalactic do-gooders — whose ranks include a racoon-like creature and an alien resembling a sentient tree — makes its return to box offices this week. Having turned a $200 million USD movie into nearly $775 million USD in box office revenue for the first film, Guardians of the Galaxy Vol. 2 is helping pave the way for Guardians in becoming the next Avengers-style franchise for the studio. And thanks to the film, Chris Pratt has now become a bonafide action hero.
RISK – May 5
Set for a limited release, RISK was filmed over a span of six-years by Academy Award winning director Laura Poitras. Following Julian Assange, Editor-in-Chief of WikiLeaks, the documentary takes us behind the scenes of state surveillance and the cypherpunk movement. RISK is a portrait of power, betrayal, truth, and sacrifice.
King Arthur: Legend of the Sword – May 12
This all-new reinterpretation of the classic tale of Excalibur stars Charlie Hunnam as the lead King Arthur alongside a set of recognizable actors including Jude Law, Astrid Bergès-Frisbey, Djimon Hounsou, Aidan Gillen and Eric Bana. The film, directed by Guy Ritchie, centers around Arthur, who grows up a street-smart youth in the back alleys of Londonium. When he encounters Excalibur in the stone and is the only one capable of removing it, he is instantly catapulted into the thick of a fantastical war with his evil uncle and tyrant Vortigern played by Jude Law.
Violet – May 12
Violet marks the visually impressive debut film of Flemish director Bas Devos, which went on to win the Berlin Film Festival's Generation 14Plus Grand Prix. The film centers around a BMX-riding adolescent whose friend is brutally murdered right in front of him. Shot on 65mm film, Violet should appeal to the festival and arthouse audience. Having already seen a release in Europe, the film makes its stateside debut this month.
The Wall – May 12
John Cena and Aaron Taylor Johnson play two soldiers who are are suddenly caught in the sights of an expert Iraqi sniper, and the only thing protecting them is a dilapidated wall. The soliders soon find themselves stuck between a battle of wits and accurate marksmanship. The Wall, which has been described as a "deadly psychological thriller," hits theaters on the 12.
Alien: Covenant – May 19
Though fans felt 2012′s Prometheus didn't tie into the Alien franchise strongly enough, director Ridley Scott returns to the universe he created with a new chapter, Alien: Covenant. The film follows the colony ship Covenant as it heads toward a remote planet on the far side of the galaxy. Crew members discover what they believe to be an uncharted paradise, which turns out to be a dark, menacing world in which the only inhabitant is the synthetic David (Fassbender), clad in all white as a survivor of the doomed Prometheus expedition. Michael Fassbender, Noomi Rapace, and Guy Pearce are reprising their roles from Prometheus along with newcomers Katherine Waterston, Demian Bichir, Billy Crudup, James Franco and Danny McBride.
BLAME! – May 19
BLAME! takes place in a dystopian future where what's left of the human race resides within the "megastructure," a vast and dangerous labyrinth. Killy, the protagonist then launches a mission to save the world from devastation. Based off of the anime of the same name, the Polygon Pictures film adaptation hits Netflix on May 19.
Fight for Space – May 19
Getting a limited release, Fight for Space is a documentary, filmed over four years, that covers the history of the US Space Program, the NASA budget, and the future of space exploration. The film features everyone from Neil deGrasse Tyson to Bill Nye the Science Guy.
The Survivalist – May 19
The Survivalist made its debut back during 2015′s Tribeca Film Festival but was soon left in limbo when the film's distribution company went out of business. Finally getting a new life thanks to IFC Midnight, the debut work of writer-director Stephen Fingleton will be hitting a wider release. The trailer showcases a stunning yet creepy as hell post-apocalyptic world where anything goes. Set in a dystopian world, distrust and paranoia threaten the remaining survivors, giving way to violence at any moment.
Baywatch – May 25
The original Baywatch TV show helped to catapult Pamela Anderson and David Hasselhoff into stardom, all while making those red bathing suits an iconic beach number. The remake sees a star-studded cast starring alongside The Rock, Zach Efron, Kelly Rohrbach, Priyanka Chopra, Angelique Kenney, Alexandra Daddario, Ilfenesh Hadera, Charlotte McKinney and more on the big screen while both Anderson and Hasselhoff also drop in to make an appearance. Expect this action comedy to be packed full of slow-mo shots, bikinis, abs and witty banter.
BERLIN SYNDROME – May 26
BERLIN SYNDROME is a chilling thriller that takes place in and around the German capital. What first seems to be a fast-paced romance in Berlin soon turns into an ill-advised romance as Australian photographer, Clare, played by Teresa Palmer finds herself shacked up with an unassuming serial killer played by Max Riemelt. The Berlin-set triller was featured at this year's Sundance Film Festival.
Pirates of the Caribbean: Dead Men Tell No Tales – May 26
The fifth installment in the Pirates film series, Pirates of the Caribbean: Dead Men Tell No Tales will be releasing at the end of the month. The latest film stars Javier Bardem as Captain Salazar, the film's villain, with Johnny Depp returning to play the infamous Jack Sparrow. Geoffrey Rush and Orlando Bloom both return to reprise their roles as Barbossa and the now-immortal captain Will Turner.
War Machine – May 26
Netflix's upcoming original film War Machine sees Brad Pitt taking on yet another war picture. The film, which is based on the book The Operators: The Wild & Terrifying Inside Story of America's War in Afghanistan, stars Pitt as a retired United States Army general Stanley McChrystal alongside Tilda Swinton, Sir Ben Kingsley, Anthony Michael Hall, Topher Grace, Will Poulter, Lakeith Stanfield, Emory Cohen, John Magaro, RJ Cyler, Alan Ruck, Scoot McNairy and Meg Tilly. War Machine is billed as "a pitch-black war story for our times."
Television
American Gods – May 1
American Gods is a fantasy series based on the Neil Gaiman novel of the same name. The series focuses on the character Wednesday, who is in fact the god Odin. As Odin makes his way across America, he enlists the help of former prisoner Shadow Moon to help him on his journey of destroying the new gods, Media and Technology. Expect Game Of Thrones levels of sex and violence. American Gods airs on Starz.
Sense8 – May 5
Netflix original's hit American drama series Sense8 returns for its second season this month. The story revolves around eight strangers from different walks of life who are intertwined by a mysterious event. Shot on location, the show takes audiences from the character-filled streets of Berlin, Germany to the hectic neighbourhoods of Nairobi, Kenya.
Master of None – May 12
Comedian Aziz Ansari is back for a second season of his show, Master of None. Picking up where the first season ended, Ansari's character finds himself abroad with friends having a good time. But reality becomes too much when he returns to NYC as he faces even more tough life decisions relating to his cohorts, family and job.
The Keepers – May 19
This seven-part docu-series centers around the mysterious murder of nun Sister Cathy. Based on a true crime, The Keepers hopes to uncover the truth of what really happened to her and if it was a possible coverup. Directed by Ryan White, White hopes to tell the story of clergy abuse and failed resolution by the government and religious institutions who he says "at best, dropped the ball over the last 45 years – and, at worst, covered it up."
Hasan Minhaj: Homecoming King – May 19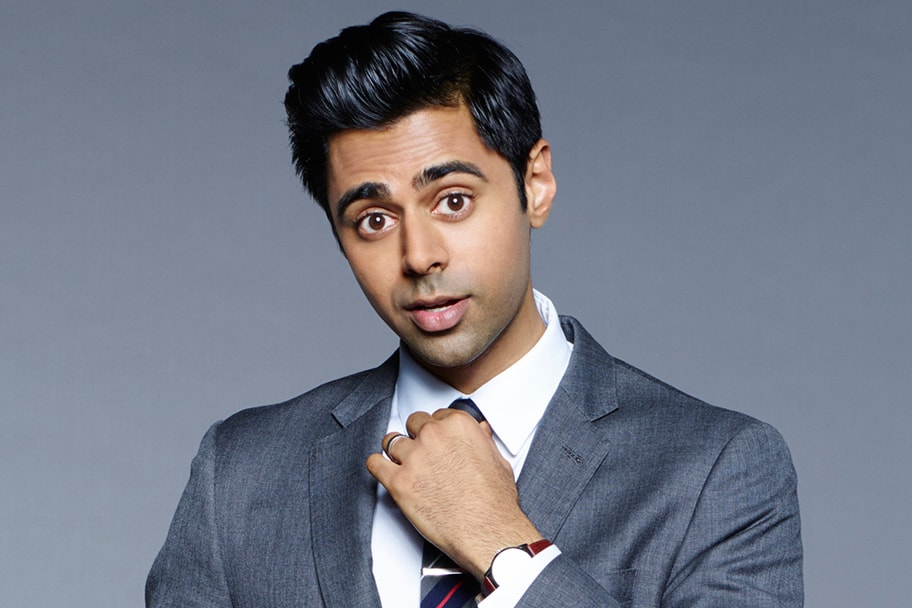 Muslim comedian Hasan Minhaj was originally hired into the ranks of correspondents for The Daily Show just before Jon Stewart left. Now getting the Netflix treatment is Minhaj's 2015 show from Broadway, Homecoming King. Throughout Homecoming King, Minhaj delivers his personal stories injected with comical brilliance.
Twin Peaks – May 21
The revival of David Lynch's cult classic Twin Peaks makes a return to Showtime this month. Widely considered as one of the most groundbreaking and influential broadcast series of all time, Twin Peaks followed the inhabitants of a quaint northwestern town who were stunned after their homecoming queen Laura Palmer was murdered. Twenty-five years later, the story continues. Lynch will be reprising his role as the hard of hearing FBI Regional Bureau Chief Gordon Cole. Twin Peaks originally ran for two seasons from 1990 to 1991.
House of Cards – May 30
Netflix's hit series House of Cards is set to make its return at the end of May. Heading into its fifth run, the new season sees the Underwoods embarking on their own presidential campaign as partners, with Claire (Robin Wright) as the vice-presidential candidate on Frank's ticket. Though the season was written before the events of the 2016 election, don't expect it to mirror today's current politics too much. However, tons of drama should ensue. Season 5 will see Michael Kelly and Neve Campbell return as Doug Stamper and Leann Harvey.