Watch Steve Nash & Chris Paul Play Human Basketball With James Cordon
Balls on balls.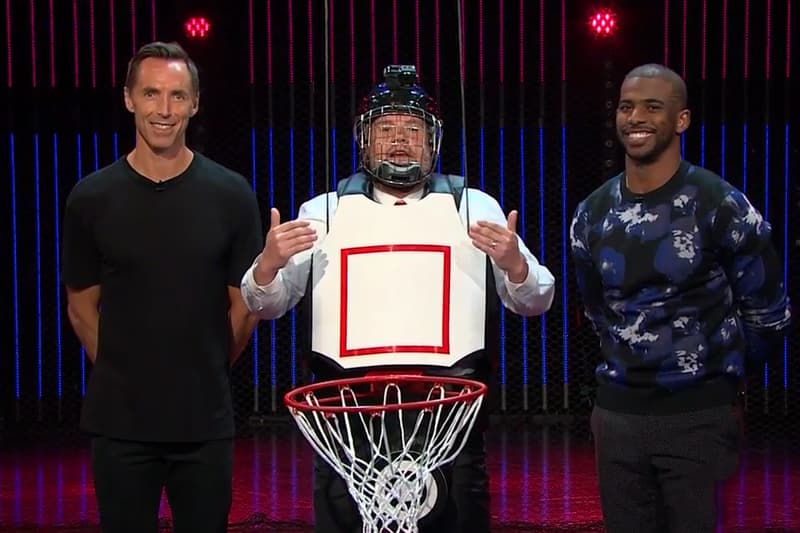 Last night's episode of The Late Late Show With James Corden saw basketball superstars Chris Paul of the Los Angeles Clippers and OG hero Steve Nash compete in an unconventional shootout. What not many have seen before, Corden turned himself into a human basketball hoop and hoisted himself into the air. What might have been a good idea on paper, definitely takes the opposite route when it's set into action.
During the interview segment, Paul opens up about his shoe habits and how he felt facing Nash for the first time in the NBA as a huge fan. Paul also exposes one of Steve Nash's ticks on the court that would drive any germophobe crazy. Watch the clips below.
Also make sure to check out our interview with Steve Nash while he was in Shoreditch to celebrate "NBA Crossover."